Architectural Record: Art Gallery of Ontario Shares Early Design of Expansion Project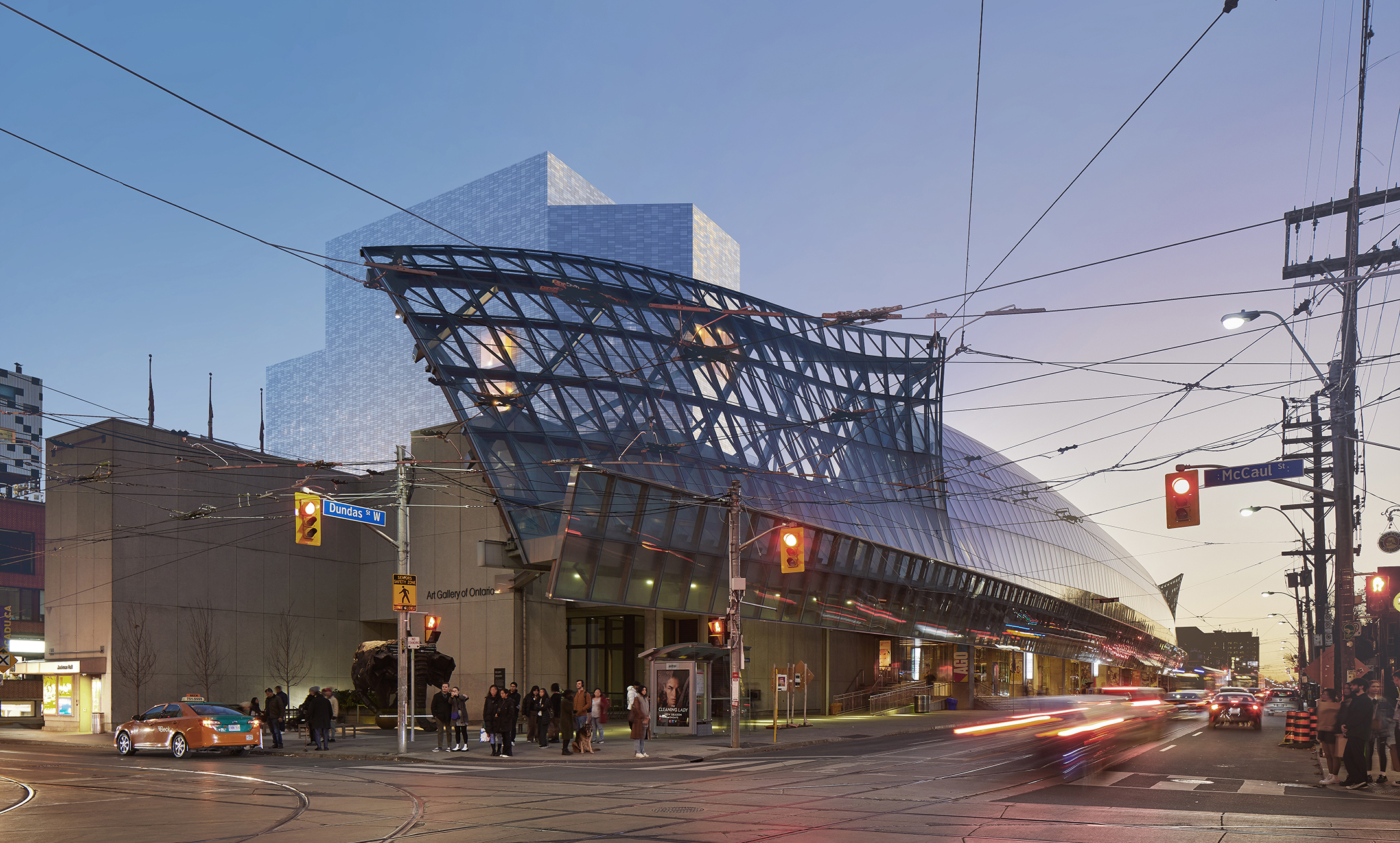 Diamond Schmitt's design of the Art Gallery of Ontario's Dani Reiss Modern and Contemporary Gallery is featured in an article by Matt Hickman for Architectural Record.

The Art Gallery of Ontario (AGO) has formally announced—and shared the initial design of—a major expansion project at its Toronto campus that will boost the museum's total available space to display its collection by 30 percent. Led by Toronto's own Diamond Schmitt, New York-based Selldorf Architects, and native-owned Ontario firm Two Row Architect, the five-story addition will span 40,000 square feet above the AGO's existing loading dock tucked between the museum complex at Grange Park and neighboring OCAD University. Dedicated to housing the AGO's fast-growing collection of modern and contemporary art, the proposed design includes no less than 13 flexible, column-free galleries seamlessly linked to the museum's existing exhibition spaces via four separate access points.

Initially known as AGO Global Contemporary, the estimated $73.5 million project was first made public in January of last year [April 2022], with the selection of Diamond Schmitt, Selldorf Architects, and Two Row Architect as architectural partners being announced later that spring. With today's design reveal nearly a year later, the forthcoming wing also has an official name: the Dani Reiss Modern and Contemporary Gallery. Reiss, whose catalytic lead gift set the project into motion, is CEO and chairman of Canada Goose.

The expansion is the seventh such effort in the 123-year history of the AGO at its longtime downtown Toronto home. Shortly after settling into a landmark 19th-century Georgian manse known as the Grange in 1911 following its first decade in existence in temporary rented spaces, the AGO (known it its early years as the Art Gallery of Toronto) experienced a substantial growth spurt during the first half of the 20th century with multiple modest expansions led by Darling and Pearson.

Powered by an emissions-free, all-electric mechanical plant, the loading dock–topping addition will be built to Passive House standards and seek Zero Carbon Operating Building certification from the Canada Green Building Council. "With a design that prioritizes both sustainability, flexibility, and Zero Carbon certification, the AGO will be positioned to further its role as cultural anchor of Toronto and a global leader in conversations about modern and contemporary art," Diamond Schmitt principal Donald Schmitt told RECORD.

Read the full article here.