AZURE: David Geffen Hall Gets an Acoustic — and Aesthetic — Overhaul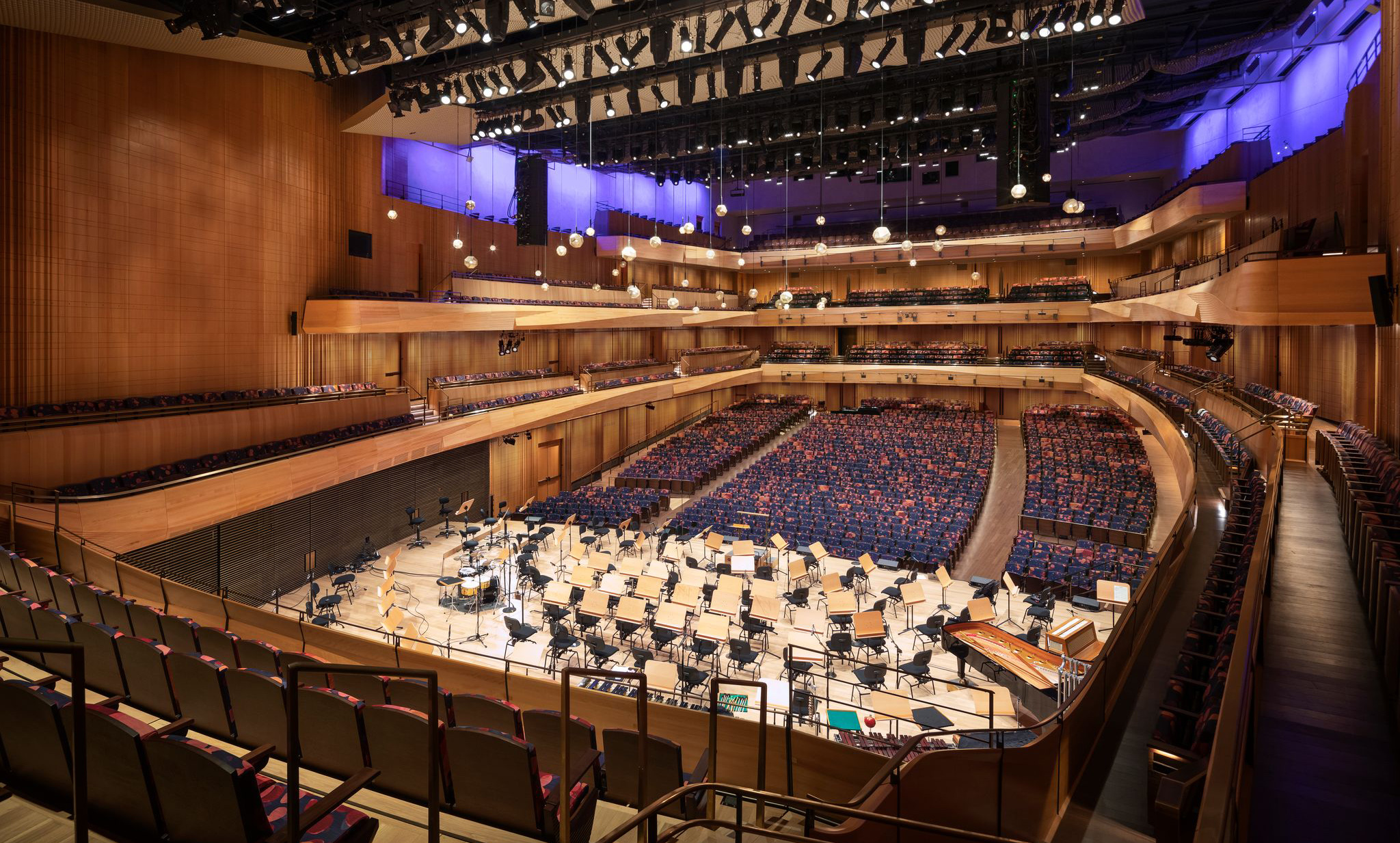 Diamond Schmitt's design of David Geffen Hall is featured in an article by Sydney Shilling for AZURE.
At a symphony performance, the most integral instrument is perhaps the concert hall itself. Lincoln Center's David Geffen Hall is a case in point. Originally designed by Max Abramovitz, the New York Philharmonic's headquarters had been notorious for poor acoustics since its opening in 1962. Over the years, several architects, including Philip Johnson, sought to resolve the issues, to no avail. But the latest revamp, completed this past October, may finally mark the end of this sonic saga.
Toronto-based firm Diamond Schmitt (which also operates a New York office) won the competition for the hall's design in 2015 based in part on its experience with Toronto's Four Seasons Centre for the Performing Arts and the Mariinsky II Theatre in St. Petersburg, Russia. Over the past two years, the firm raced to meet an accelerated schedule that moved up construction to take advantage of pandemic closures.
The architects' most dramatic update is to the auditorium's layout: The stage shifted 7.6 metres forward to allow for seating on all sides. "The Philharmonic was talking about how to the shape of the room will support the energy of performance," principal and lead architect Gary McCluskie explains. "They liked he energy of the traditional shoe box shape but wanted the social experience of the surround." Walls and balcony fronts made from moulded solid beech add to the intimacy, while brace accents evoke the materiality of musical instruments.
Read the full article here.