Azure: Robarts Common Provides a Clear Contrast to Concrete Brutalism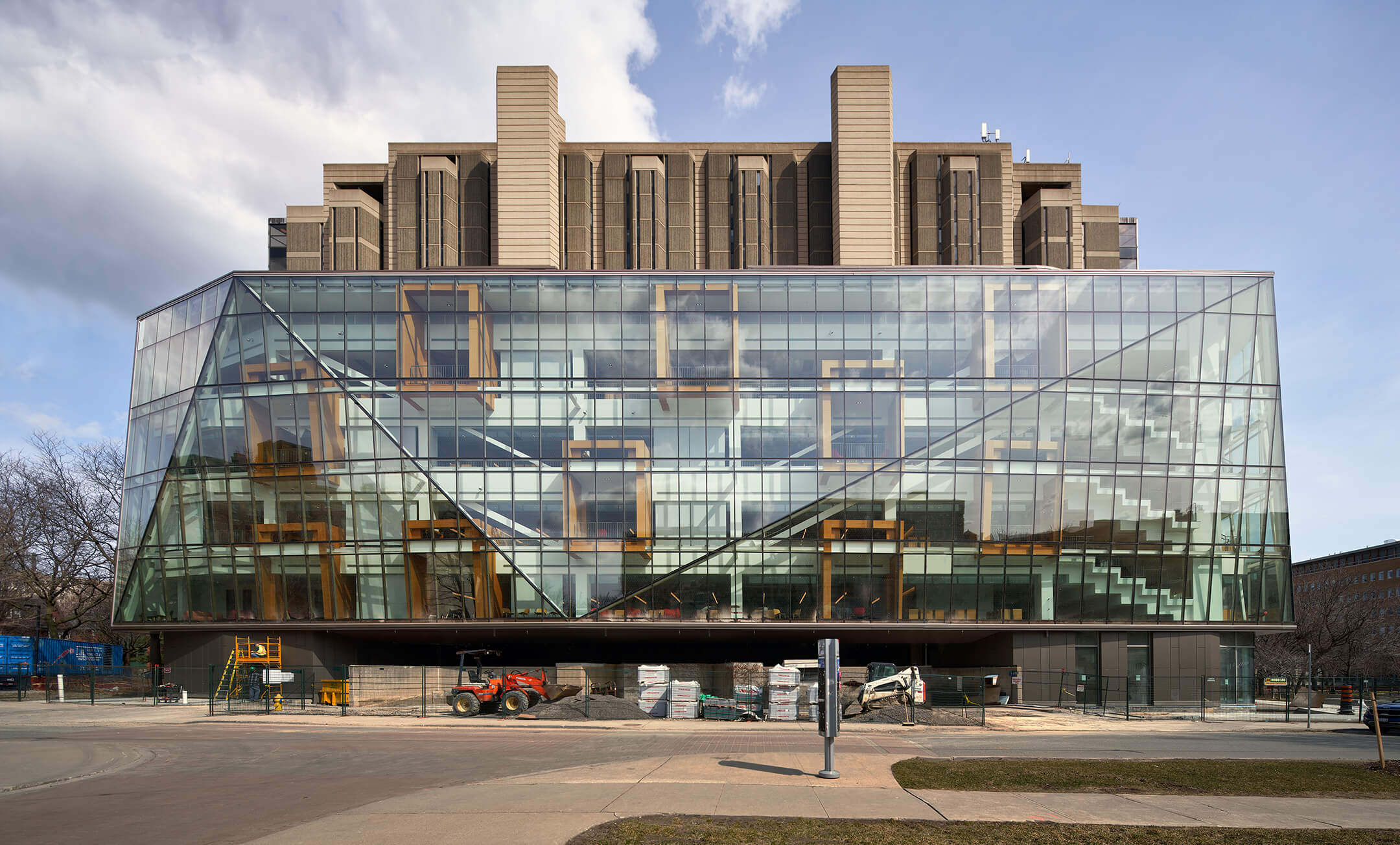 For more information, please contact:
Andrea Chin, Communications Director
Email: press@dsai.ca
Diamond Schmitt's design of Robarts Common at the University of Toronto is featured in an article by Eric Mutrie in Azure.
" Look closely, and you'll find that many of the original ideas expressed in Robarts Library — namely, angular geometry, robust proportions and dense layering — are actually cited heavily throughout this new work. But by no means is Robarts Common a rehash of an old thesis — it presents a much more modern philosophy, and it makes its points in a totally different style.
"We were always sort of thinking of ways that we could have a counterpoint or a variation on a theme of the base structure," says Gary McCluskie, a principal at Diamond Schmitt. "It's taking the original Robarts and abstracting it."
Where Robarts Library once sought to create an insular academic environment — not so much an ivory tower as a concrete fortress — packed with as many books as possible, Robarts Common sets out to deliver bright, open study spaces (1,200 of them, to be exact.) "We were looking for variety — for good hangout zones, informal free-for-all areas where people could pull furniture together, group study rooms and then more traditional desks, too," McCluskie says. Thanks to the building's abundance of oak and glass, many of these spaces feel not just cozy but also deeply connected to the surrounding neighbourhood."
Read the full article here.