Bloomberg: New York Philharmonic Will Open Geffen Hall Two Years Ahead of Schedule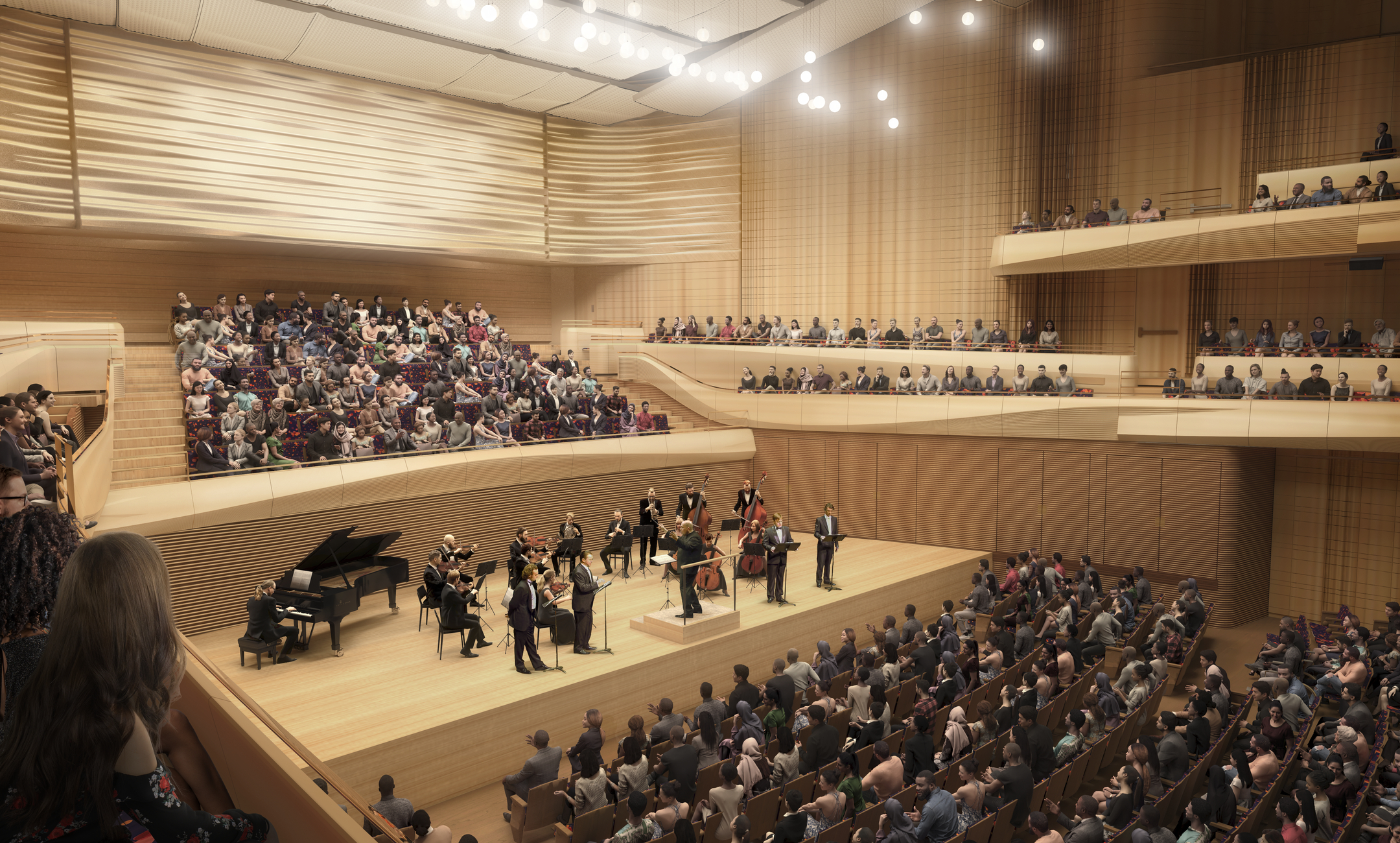 For more information, please contact:
Andrea Chin, Communications Director
Email: press@dsai.ca
Diamond Schmitt's re-imagined design of David Geffen Hall at the Lincoln Center is featured in Bloomberg.
"After decades of setbacks, the New York Philharmonic will finally perform in a gut-renovated concert hall in October.
"The key is—two years early—on budget and on schedule," says a triumphant Deborah Borda, the president and chief executive officer of the New York Philharmonic, standing under a scaffold in what will be the completely revamped concert hall.
The most notable change will probably be to the hall's acoustics, completely revamped...using custom, rippling, and channeled wood paneling on the walls. The result will be improved reverberation, bass, and sound differentiation. Additionally, the removal of the excess seating should, representatives say, improve the overall sound quality in the hall. "We have a process, a physical tuning, starting late this summer and fall, Borda says, "where the Philharmonic will come into the hall." They'll rehearse, she continues, while technicians literally tweak the walls to improve the sound. "There are actually changes we can make if we're not comfortable with what it sounds like," she says."
Read the full article here.