CBC: Canadian architects lift 'curse' of bad sound at Lincoln Center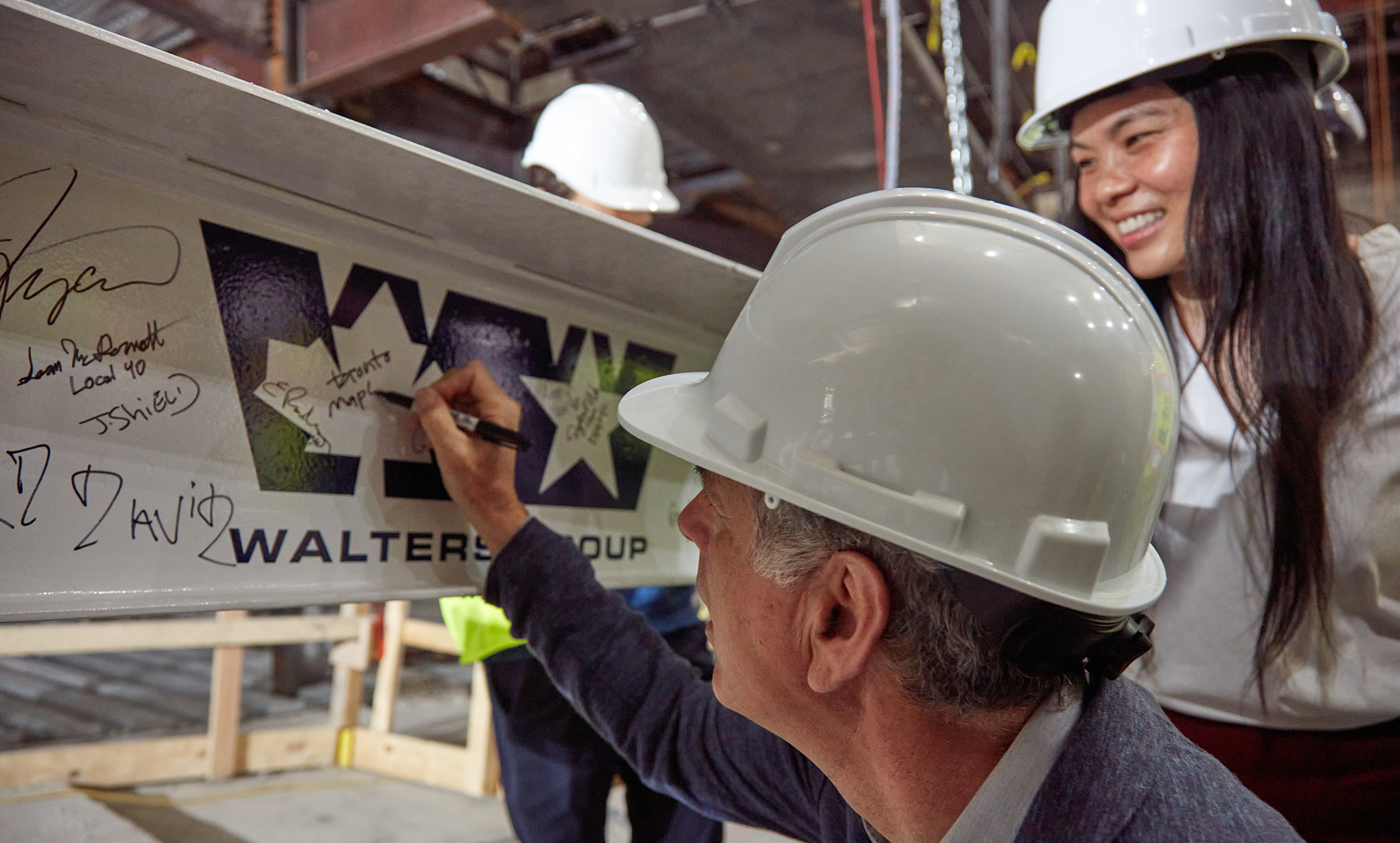 Diamond Schmitt's design of David Geffen Hall is featured in an article by Kris Reyes for the CBC.
There's a Canadian signature on a beam of one of New York City's most iconic buildings: the newly revamped David Geffen Hall at Lincoln Center for the Performing Arts, home to the New York Philharmonic.
Gary McCluskie, a principal architect with Toronto-based Diamond Schmitt Architects, can show you exactly where the signature is. He put it there himself in the final stages of a $550-million US renovation that his team helped complete before the hall reopened last October.
It was a moment of pride for McCluskie after a long journey that began with a call in 2016 asking the Canadian team to solve a notorious problem in the cultural heart of the United States — namely, one of its greatest concert halls had a reputation for terrible sound.
"The challenge of Geffen Hall was that the acoustic of the hall was never great, and it never matched the greatness of the orchestra," McCluskie said.
The acoustics were so terrible that some started to call it a curse after two expensive renovations failed to fix the issue.
Diamond Schmitt landed the coveted contract to redesign the hall and once and for all fix a problem that's plagued it for decades.
Read the full article here.