The National: Canadian architect helps lift Lincoln Center 'curse'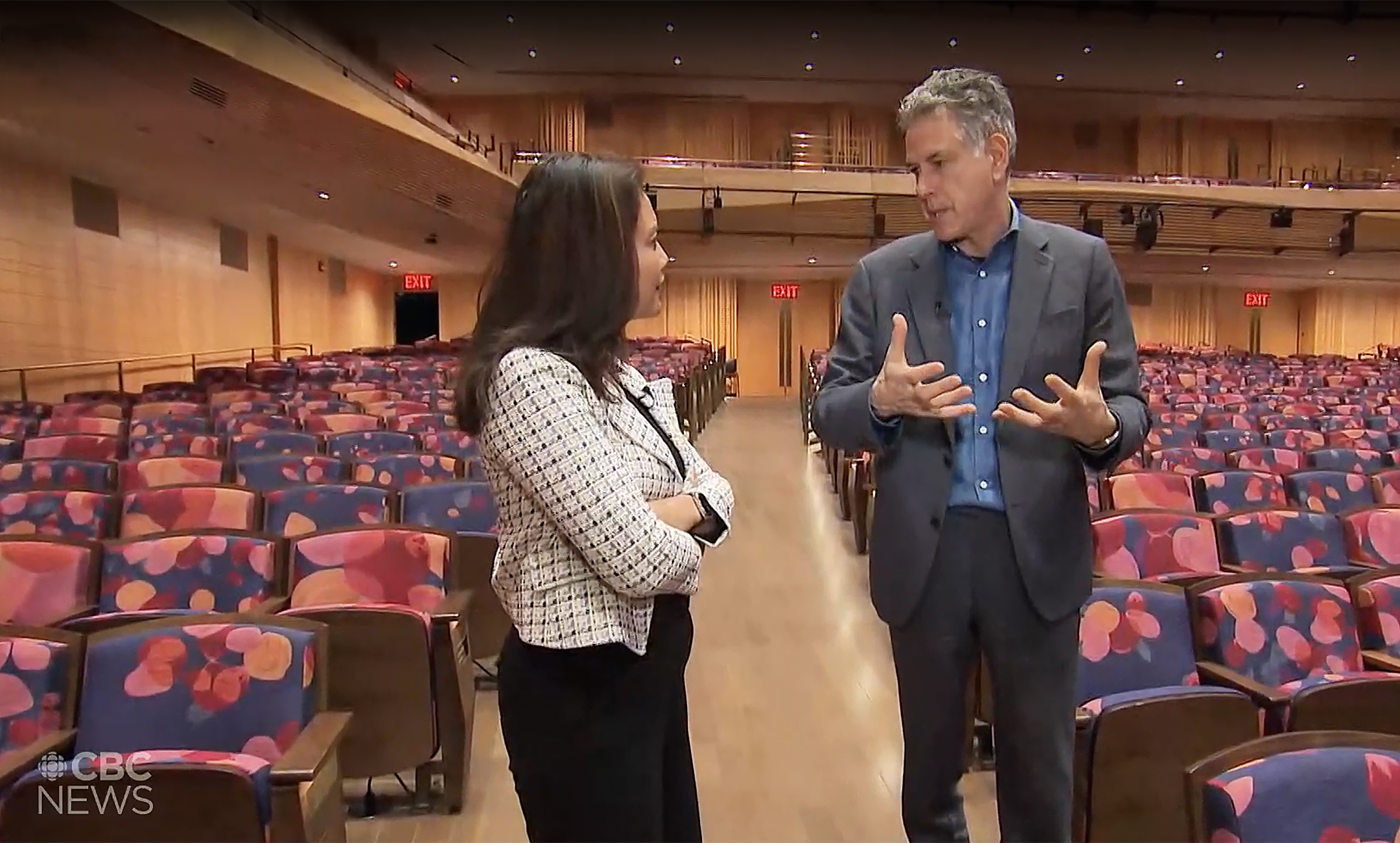 Diamond Schmitt's design of David Geffen Hall has been featured in a segment led by CBC's Foreign Correspondent Kris Reyes for The National.
Principal Gary McCluskie tours Reyes through the new concert hall discussing how "the challenge of Geffen Hall was the acoustic of the hall was never great, and it never matched the greatness of the orchestra." He explains how Diamond Schmitt has re-imagined the space to bring an intimacy between audience and performer; and how all of the elements of the new design have been thoughtfully composed to lift the hall's 'curse' and finally provide the New York Philharmonic with a concert hall that features the acoustics it deserves.

"...every material we really think of how it will work together as an ensemble, how it will work together in a coordinated way to create a feeling in the room," McCluskie tells Reyes.

Collin Williams, associate principal of the New York Philharmonic also reflects on what the new hall means to him: "…to be a part of this reimagining not only of the space, but of the sound of the orchestra… I mean it's an incredible thing to be a part of.'

Watch the full story on CBC's The National here.