ConstructConnect: Thomson Centre brings 'harmony' to Michael Garron Hospital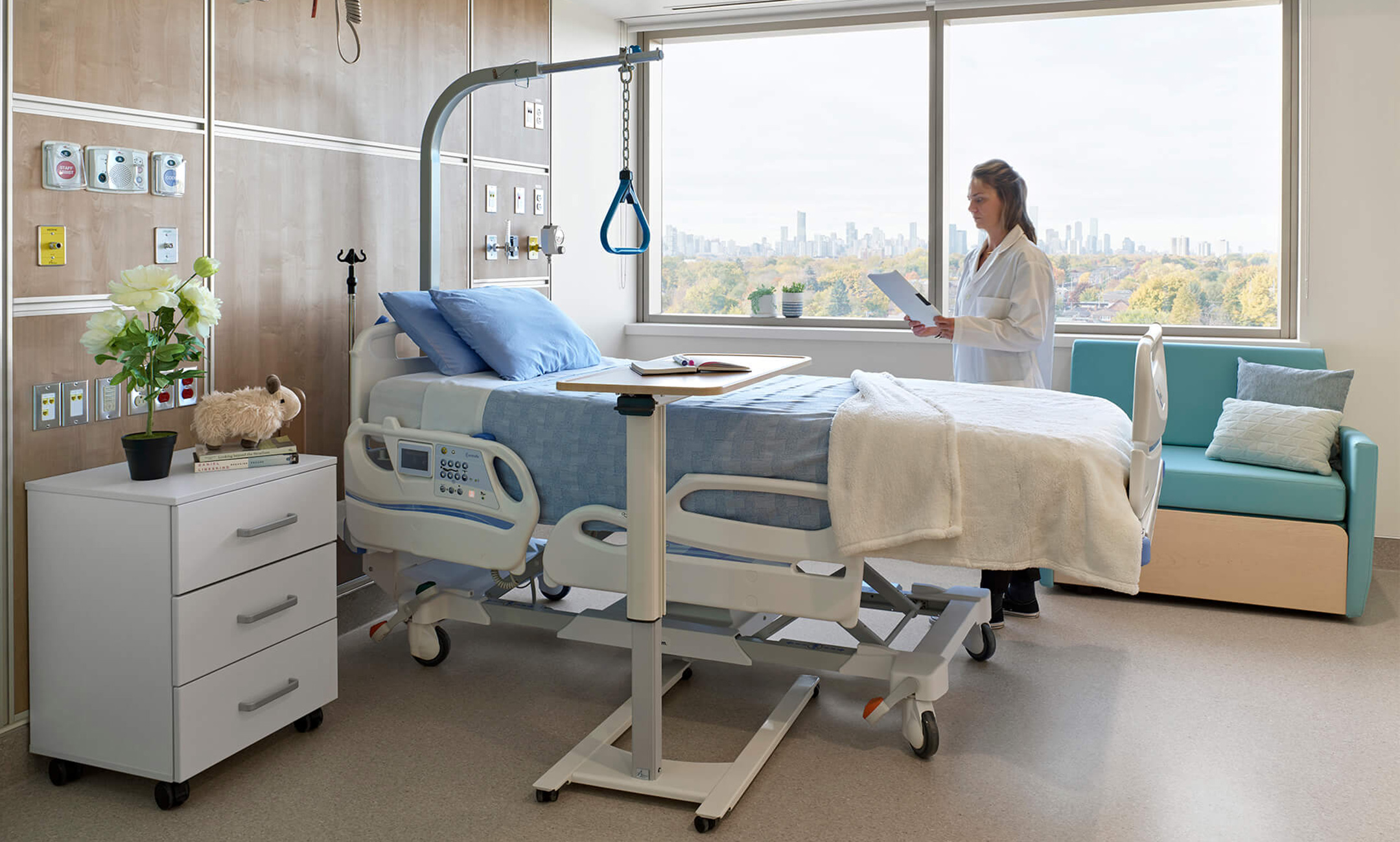 Diamond Schmitt's design of the new Ken and Marilyn Thomson Patient Care Centre
(Thomson Centre) in joint venture with B+H, and constructed in partnership with the Ministry of Health, Infrastructure Ontario and EllisDon, is featured in an article by Angela Gismondi for ConstructConnect.

The new Thomson Centre was designed to replace the oldest and most outdated spaces at the Michael Garron Hospital (MGH) campus in east Toronto, but it's also meant to bring harmony, tying into the fabric of the surrounding community.
"We opened in 1929 and every 10 years we basically added a wing, but it was added with the architecture of the time. So when you look at our whole campus there wasn't sort of a harmony. What this project has done is help bring that harmony," explained Shelley Darling, chief of operational readiness at MGH.
"The brick you see on the building is now consistent with the brick that is on the neighbouring wing across from it."
It was also important to consider the existing community.
"We are nestled in a community of two-storey homes and we are the tallest structure in the neighbourhood, so we didn't want to be too overpowering," said Darling.
Construction began on the eight-storey building, located at Coxwell and Sammon avenues, in 2018. It's the largest redevelopment project in the hospital's history. The building adds 550,000 square feet to the hospital, with 215 inpatient beds and two floors of brand new outpatient clinics.
The centre will officially open its doors for outpatient care on Jan. 23 and for inpatient care on Feb. 4. It will feature two inpatient mental health units; a surgery inpatient unit; a chronic disease unit (outpatient); the Carswell Family Centre for Medical Education; a simulation centre; and public areas.
The larger redevelopment will continue until 2024 with renovations to existing areas of the hospital. The next phase, which involves taking down the adjacent building and creating a new entrance and public green space for the new building, is expected to begin soon.

Read the full article here.