Dezeen: Unveiled plans to transform Ontario Place into wellness destination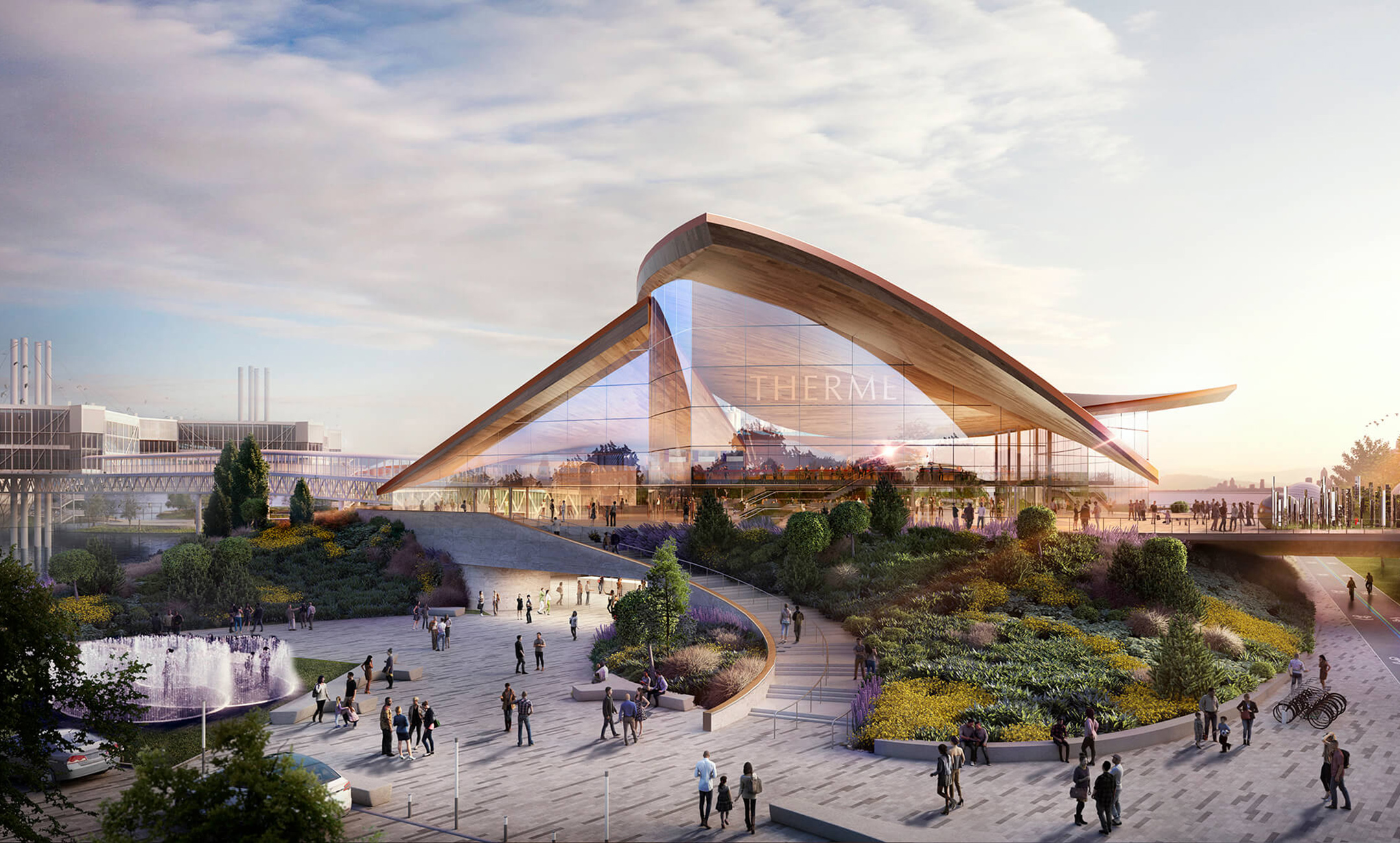 Diamond Schmitt's design of the reimagined West Island at Toronto's Ontario Place is featured in Dezeen.
The Therme Canada Ontario Place masterplan sees the 1970s-built entertainment park transformed by combining the existing landmark architecture with new public spaces and cultural attractions.
New additions will include a huge glasshouse filled with plants and swimming pools, a flower-shaped exhibition pavilion and a lakefront beach.
"Diamond Schmitt's design for Therme defines a future for urban places that aspire to strong connections in nature to enrich the human spirit," said studio co-founder Don Schmitt, who is based in Toronto.
"The architecture is exuberant, connected to water and the open landscape, grounded in Indigenous knowledge and engaged in the heritage and legacy of Ontario Place," he said.
The scheme also includes 32,000 square metres of public space, including the new beach, green spaces, wetlands, and an enhanced network of pedestrian and cycle paths.
Renovations to the cinesphere and pods will make these spaces more accessible, and a new bridge will be installed to connect the West Island with the mainland.
Read the full article here.