Diamond Schmitt and MVRDV to lead design of new Temerty Building at U of T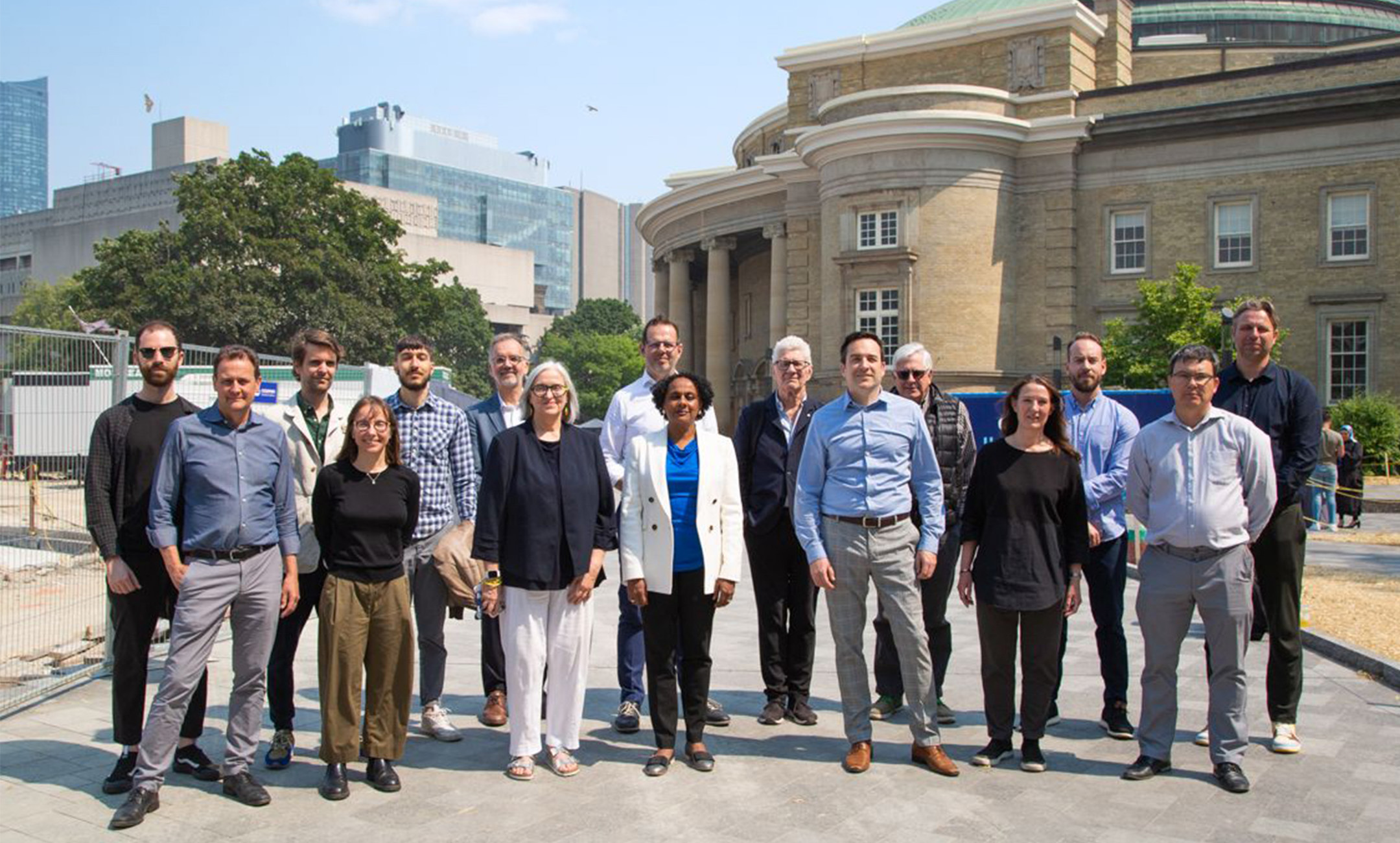 Toronto, ON, Canada – Following a competitive request-for-proposal process that drew international participation, an architect selection committee at the University of Toronto (U of T) has appointed Diamond Schmitt and MVRDV to lead the design of the Temerty Faculty of Medicine's new James and Louise Temerty Building.
The Temerty Building will replace the West Wing of the Medical Sciences Building (MSB) on King's College Road and feature state-of-the-art teaching and research facilities. The project's key elements include spaces for clinical education and collaborative, interdisciplinary research. The spaces in between the building's main programme – the building's "connective tissues" – will also play an important role in encouraging faculty members, learners and staff to interact and share ideas.
"We're excited to work with a faculty utterly committed to excellence in training future generations of physicians, health professionals and researchers," says Donald Schmitt, Principal at Diamond Schmitt. "It's inspiring to contribute to spaces that will help lead to better health outcomes for people over time."

"The intended programme for the new Temerty Building is an interesting synergy between community, sustainability and innovation", says MVRDV founding partner Nathalie de Vries. "Our priority will be to create experiential spaces that inspire and stimulate cross-collaboration, support inclusivity, and promote an advanced state-of-the-art-research facility that will recruit and retain world-class scientists, researchers, and students to the Faculty."
Another overarching goal is to ensure the new facility is welcoming and inclusive to all people. The team will work with a focus on equity, diversity, accessibility, and inclusion. With expertise from Two Row Architect, honoring the past and connection with nature will be some of the key considerations in the design.
"As part of the design conversation, we want to bring in an understanding of Indigenous knowledge and Ways of Knowing," says David Dow, also a principal architect with Diamond Schmitt. "It will be important for us to open the lines of communication with Indigenous communities around the St. George campus to help inform how we think about how people orient themselves within the building and navigate this large and complex academic and research program."
The project will also align with the University of Toronto's Climate Positive plan, including the construction of a new district energy Nodal Plant, which will provide heating and cooling to the new building as well as others in the surrounding area. The Temerty Building will help the campus' goal to become climate positive by 2050 through 10% local renewable energy generation.
"The new James and Louise Temerty Building will equip our Faculty to meet the evolving needs of future medical learners and researchers well into the future", says Trevor Young, Dean of the Temerty Faculty of Medicine. "Ultimately, it will be an essential tool in realizing our ambitious vision for Temerty Medicine: to be an unparalleled force for new knowledge, better health, and equity."
The project is made possible by a $100-million donation from James and Louise Temerty and the Temerty Foundation, part of their larger gift of $250 million, for which the Faculty was renamed in their honour in 2020.
Groundbreaking on the new James and Louise Temerty Building could happen as early as 2025, with an expected completion date in 2028.
Read the full press release here.