Forbes: New York Phil's Revamped David Geffen Hall Opens At Lincoln Center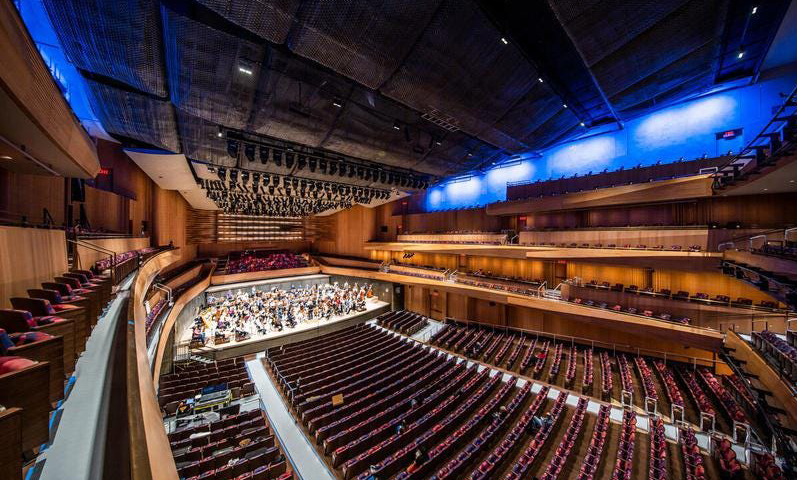 Diamond Schmitt's design of David Geffen Hall is featured in an article by Jane Levere for Forbes.
As Henry Timms, president and chief executive of Lincoln Center, explained during a pre-opening tour of the hall, the center "for 60 years tried to create a world-class venue" to hear the Philharmonic perform.
"We didn't want this just to sound great, we wanted it to stand for something," to reimagine the spaces that surround the theater to "engage more people, to make more people feel more welcome at Lincoln Center—those were our big priorities," he said.
To accomplish these many goals, Lincoln Center sought out a number of experts. The architects of the hall's public spaces are New York-based Tod Williams Billie Tsien Architects, whose other projects include the Barnes Foundation, the Philadelphia museum, and the Obama Presidential Center, in Chicago, while the architect of the new theater is Toronto-based Diamond Schmitt Architects, designer of the Senate of Canada Building in Ottawa and Mariinsky II in St. Petersburg, Russia. The theater's new acoustic design is by Paul Scarbrough of Norwalk, Conn.-based Akustiks.
To achieve Lincoln Center's goal of making the hall's theater—renamed the Wu Tsai Theater, in honor of a $50 million gift by Clara Wu Tsai and Joe Tsai—more accessible, the architects moved the stage forward by 25 feet and created wraparound seating that surrounds the orchestra. To improve the hall's acoustics, it reconstructed side tiers, resurfaced the walls and installed an adjustable canopy over the musicians, which it said would "allow for fine-tuning of the theater's sound."
The new design also allows for multiple stage configurations that can be used for a variety of purposes, including solo as well as symphonic performances, popular entertainment, staged opera and film. The latest technology will allow the Philharmonic and others to livestream performances.

Read the full article here.