Globe and Mail: A new chapter for U of Toronto's Brutalist behemoth Fort Book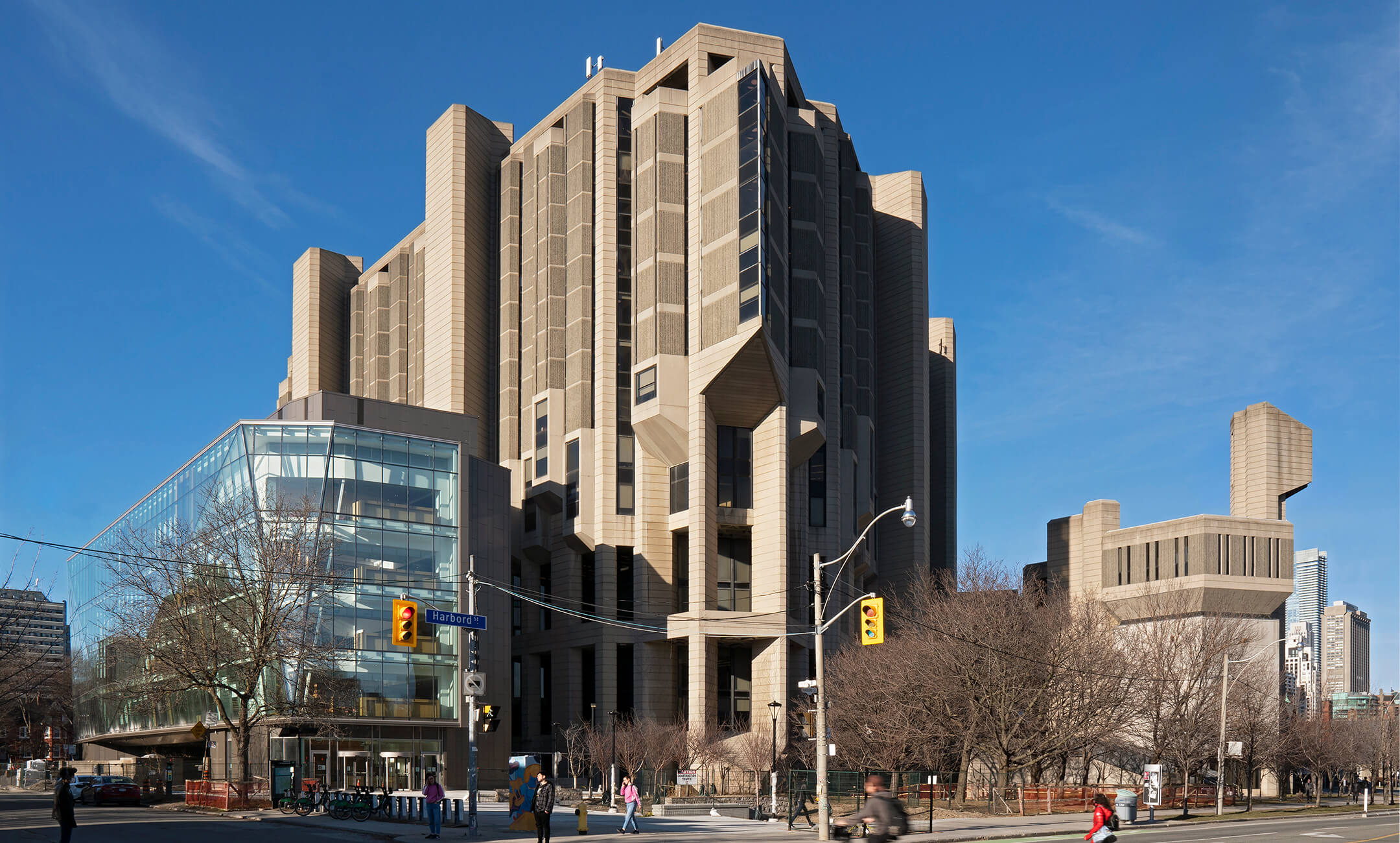 For more information, please contact:
Andrea Chin, Communications Director
Email: press@dsai.ca
Diamond Schmitt's design of Robarts Common at the University of Toronto is featured in The Globe and Mail. The article by Marcus Gee details the soft opening this past week and the design of the expansion.
"With pandemic restrictions easing, the library decided to give students a little treat and unveil the addition this week, while the finishing touches were still being applied. The doors opened at 8:30 on Thursday morning. Early birds started trickling in, looking a bit agog as they explored.
What they found was quite marvellous. Visitors enter by way of a new plaza flanked by cherry trees. Inside are 1,200 new study spots: some at facing desks; others on descending steps; others lined up against a huge glass wall; still others in chairs arranged in conversation circles. The look is all warm oak and grey carpet.
The views are great. Looking out you see a typical Toronto panorama: Victorian houses, a slab-like apartment block, a stone church, the modern university athletic centre. Looking in you see a glowing diorama of students at work."
Read the full article here.