Globe and Mail: In New York, Canadian architects rethink the Lincoln Centre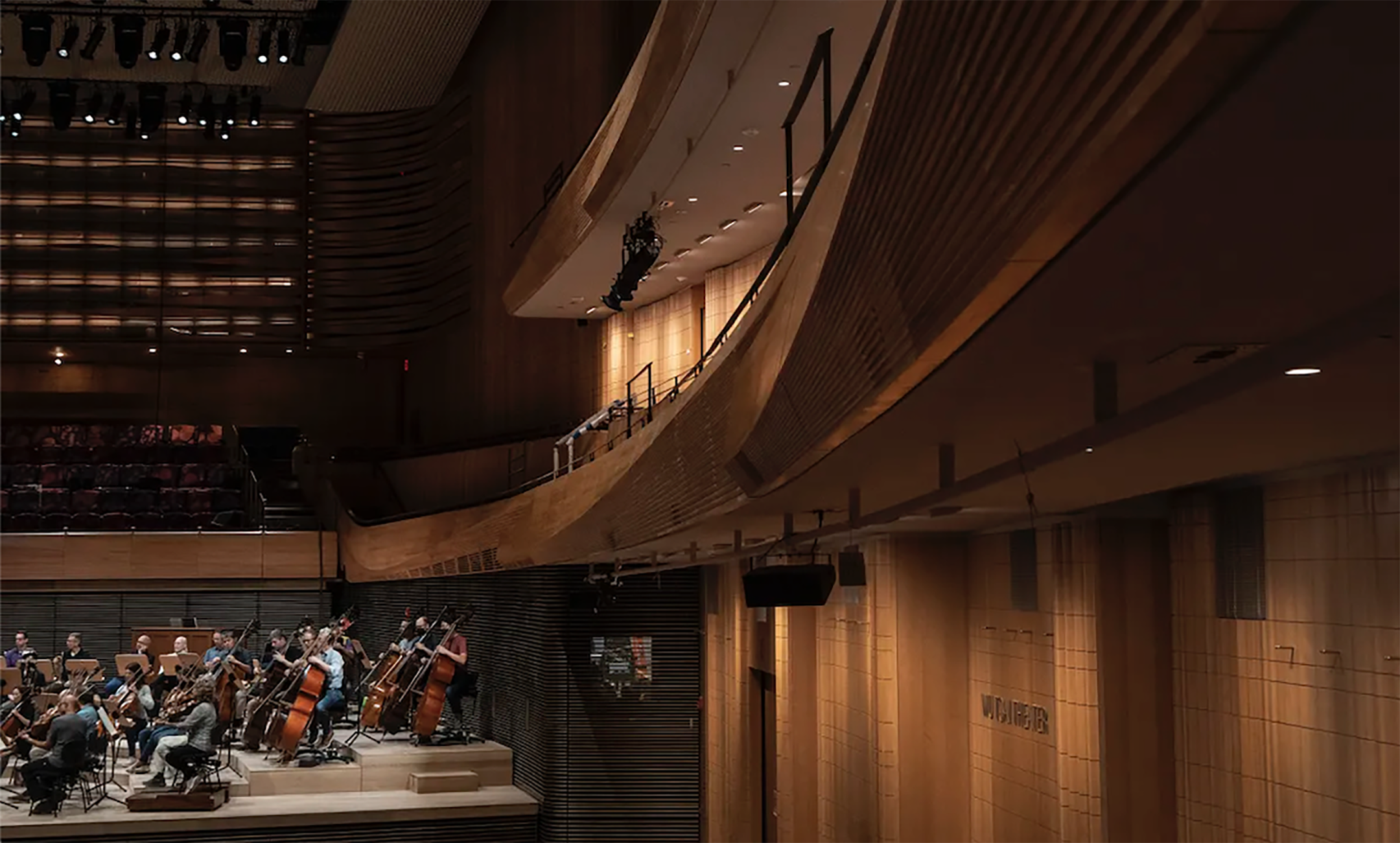 Diamond Schmitt's design of David Geffen Hall is featured in an article by Alex Bozikovic for The Globe and Mail.
Can a building be cursed? At David Geffen Hall, the home of the New York Philharmonic Orchestra, that word keeps coming back. Since the hall opened in 1962, it burdened the orchestra with acoustics that were weak on bass, bright on brass, and – after multiple renovations and endless tuning – impossible, apparently, to fix. 
Now the curse has lifted, and Canadian architects assisted in the exorcism. The hall at Manhattan's Lincoln Center reopened this month after a US$550-million gut renovation. The designers, including Toronto's Diamond Schmitt Architects, have cleared out the sonic demons in a design project that blends technical expertise with sensitive urban design and some lively splashes of ornament and colour. 
Just before its Oct. 8 opening, I stepped onstage with Gary McCluskie of Diamond Schmitt. The orchestra was settling in for a rehearsal, timpani rumbling, arpeggios tumbling from a harp. 
"There is nothing of the old hall here," McCluskie explained, gesturing out toward the house's beechwood walls and multihued sense. "There was a long design process, and in the end we decided to carve out everything. The stage is moved out into the room, and the audience wraps around the stage." 
Read the full article here.