Globe and Mail: Michael Garron Hospital designed for the future of health care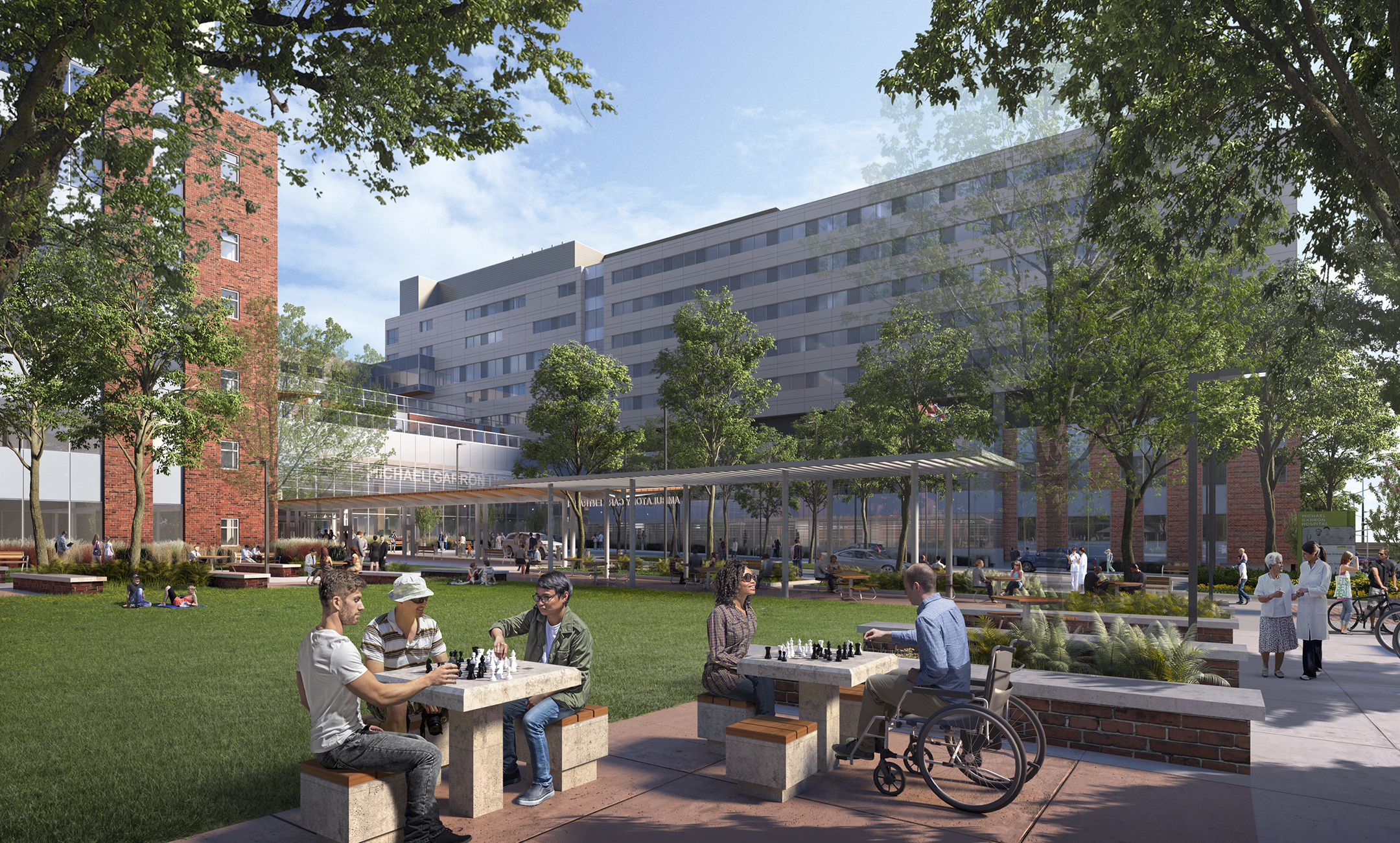 For more information, please contact:
Andrea Chin, Communications Director
Email: achin@dsai.ca
Matt Smith, Principal
Email: msmith@dsai.ca
Diamond Schmitt's design of the new Ken and Marilyn Thomson Patient Care Centre
(Thomson Centre) in joint venture with B+H, is featured in an article by Wallace Immen for The Globe and Mail.

Everything in the newly opened patient care centre of Michael Garron Hospital is large and brighter than the average hospital. The décor features artworks, wood tones and shades of blue. Most patient rooms are single occupancy with their own private bathrooms and large picture windows offering views of the Toronto skyline and furniture for visitors.

The patient care centre [the first phase of the hospital's larger campus transformation] replaces several old and outdated wings, with some wards including rooms with as many as four beds and shared bathrooms that were not wheelchair accessible. Of the 215 patient beds in the new eight-storey building, 80 per cent are in private rooms with bathrooms that include showers. The rest are doubles but with separate bathrooms for each patient. The centre adds 550,000 square feet to the hospital, including an ambulatory procedures suite, additional recovery space and two floors of new outpatient clinics.

Outdoor space was a priority. In addition to a landscaped terrace for staff and visitors, a unique addition is the Huband Moffat Family Terrace, a secure, glassed-in terrace with an open roof and heated floor to give patients with mental-health issues a calming outdoor space, Dr. [Carmine] Simon, [the hospital's vice-president, medical affairs] says. It adjoins the 44-bed Adult Mental Health Inpatient Unit and a six-bed Slaight Family Child & Youth Mental Health Inpatient Unit for children and teens experiencing acute mental-health crises.

The next phases will upgrade the legacy hospital and demolish the outdated wings which will be replaced by a landscaped parkette accessible to patients and visitors as well as the community.

Read the full article here.