Globe and Mail: The AGO's expansion – a machine for showing art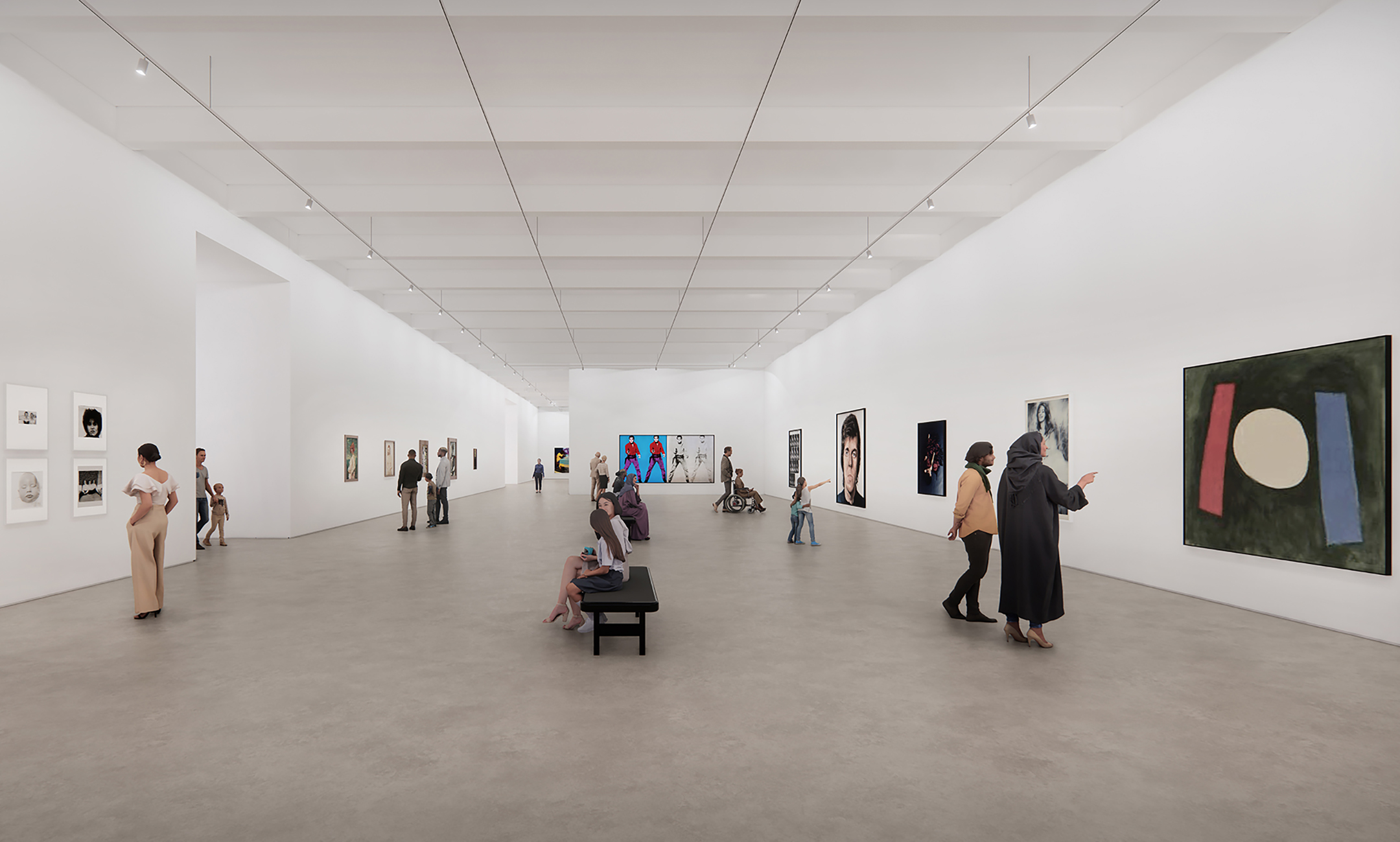 Diamond Schmitt's design of the Art Gallery of Ontario's Dani Reiss Modern and Contemporary Gallery is featured in an article by Alex Bozikovic for The Globe and Mail.
How do you make a building disappear? This is the question at the heart of the Art Gallery of Ontario's major new expansion.
On Thursday [March 2, 2023], the AGO released initial designs for the new wing. It will be named the Dani Reiss Modern and Contemporary Gallery, in recognition of a $35-million gift from Mr. Reiss – the Canada Goose CEO and chair. The AGO says this is among the largest donations in its history.
And yet while the addition will be large, with 40,000 square feet of new galleries, its architecture will be extremely restrained.

Four drawings released by the AGO tell the story. From the street, it looks like a tall cloud formation, picking up the colours of the sky. The designers, Selldorf Architects alongside Ontario firms Diamond Schmitt and Two Row Architect, plan to wrap the building in a material, such as terracotta tile, that can actually provide such an effect.

The six-storey Reiss volume will rise from the back of the museum's complex in downtown Toronto, above a loading dock and what is now a parking lot. The L-shaped building will connect to the existing museum at the second floor and the sixth floor.

Its five levels will contain 13 gallery spaces which vary in height and size. "This will allow us significant flexibility in how we show the collection," said AGO director Stephan Jost. "I want to make sure that as conversations change, we are able to adapt."

There's no question this project would serve that aim. The AGO has approached the expansion, the seventh in its history, with bloody-minded determination. The Reiss wing will be as large as a mid-sized art museum. And yet there is no café, no bookstore, and very little back-of-house space.
Instead, there is a set of white boxes designed to show art at all scales and in all media. Mr. Jost said this was driven by feedback from curators: They favour the open spaces and robustness of the museum's 1970s wing. Accordingly the Reiss wing will have clear-span spaces as wide as 60 feet by 60 feet, with "ceilings and walls you can drill into, and a ceiling you can hang from," Mr. Jost explained.
Planning to build all this on top of an operating museum has been a challenge. "The design looks enormously simple," said Donald Schmitt of Diamond Schmitt, "but getting to that simplicity has been a complicated road. The goal has been to pursue excellent space and beautiful proportions."

Read the full article here.