Globe and Mail: Velocity finds new digs in Kitchener's growing Innovation District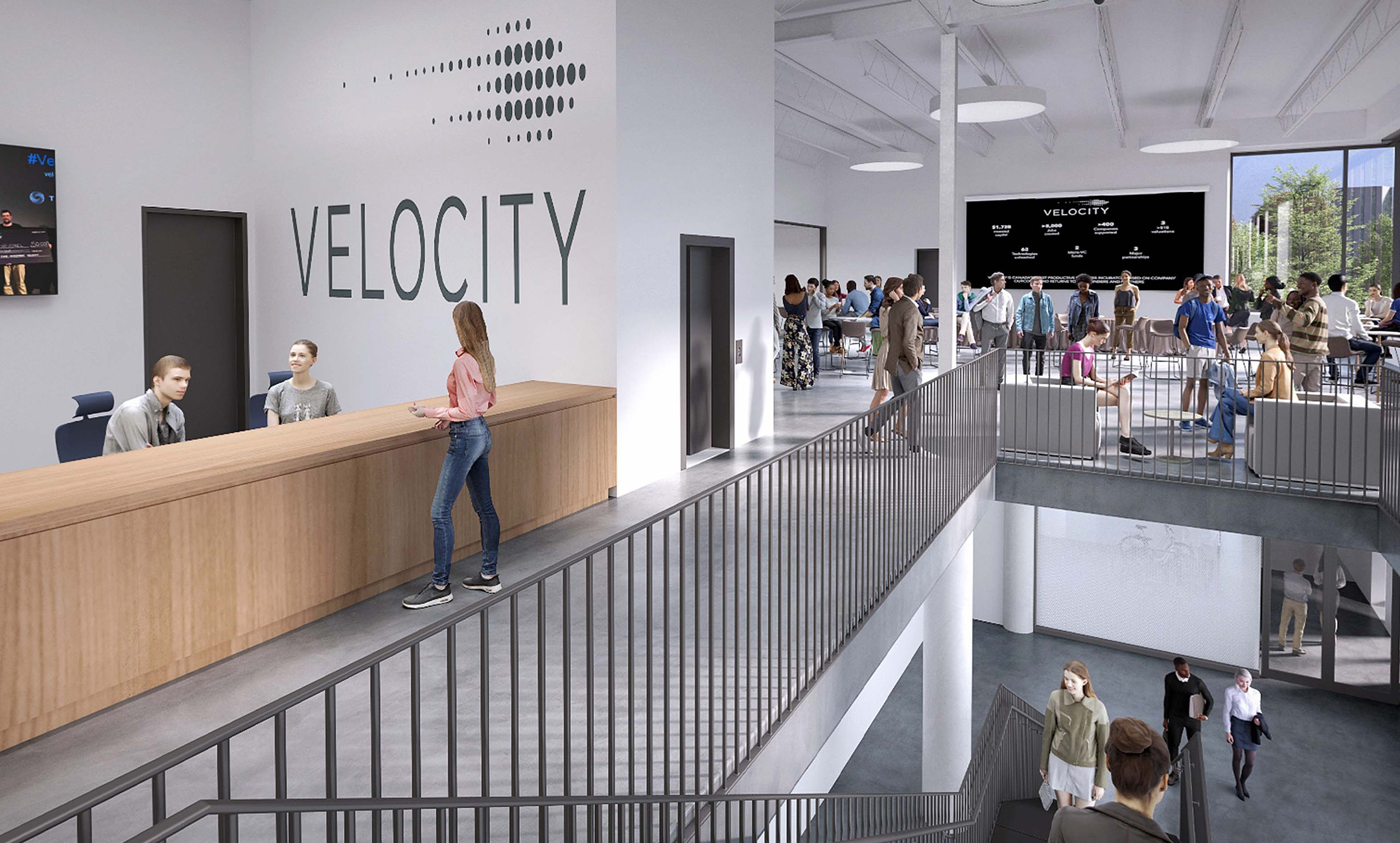 For more information, please contact:
Andrea Chin, Communications Director
Email: achin@dsai.ca
Mike Szabo, Principal
Email: mszabo@dsai.ca
Diamond Schmitt's design of the Innovation Arena at the University of Waterloo has been featured in an article by David McPherson for The Globe and Mail.
Construction on the 90,000-square-foot, two-storey building on the corner of Victoria and Joseph streets, in the city's Innovation District, began in April; and will be home to Velocity, the University of Waterloo's start-up incubator as primary tenant.
Once the site of the Ontario Seed Company Ltd., which originally opened in 1964, the building will become a place where the seeds of ideas for new products and business solutions are sown.
The Innovation Arena is a retrofit from the seed warehouse into an innovation hub. Made of reinforced concrete and lightweight steel, the derelict industrial building sat vacant for years – an eyesore to passersby.
With Velocity's lease expiring in the Tannery Building (home of Communitech) across the street, the opportunity arose to transform the space.
"Our approach is to upgrade this rudimentary structure and turn it into a high-performing building by insulating it to a high level, providing triple glazing, and then cladding it with a masonry brick that is a contemporary interpretation of that original context it sits in," explains Michael Szabo, principal at Diamond Schmitt.
Within the 45,000 square feet of Velocity's new home on the second floor of the Innovation Arena are very structured spaces (labs), as well as the Assembly area – flexible spaces that can accommodate a company's needs during a launch.
Velocity tasked Diamond Schmitt to design the Innovation Arena and create a space that is highly functional but also engaging to the community.
According to Mr. Szabo, the project's biggest challenge was addressing the unique needs of startups, typically lean operations with an informal, youthful culture, that ramp up as they go from the seed stage to growth and, finally, commercialization.
A key design feature to form these community connections is the atrium, a central gathering place for companies to display their work and for Velocity alumni to meet and mentor current members.
"The city has a rich urban fabric and a legacy of interesting industrial artifacts," says Mr. Szabo. "The Innovation Arena turns what was a pretty bleak building into something that is appropriate for the University of Waterloo and an important part of the incremental transformation of the downtown."
Read the full article here.