Lincoln Center and New York Philharmonic accelerate David Geffen Hall Reimagination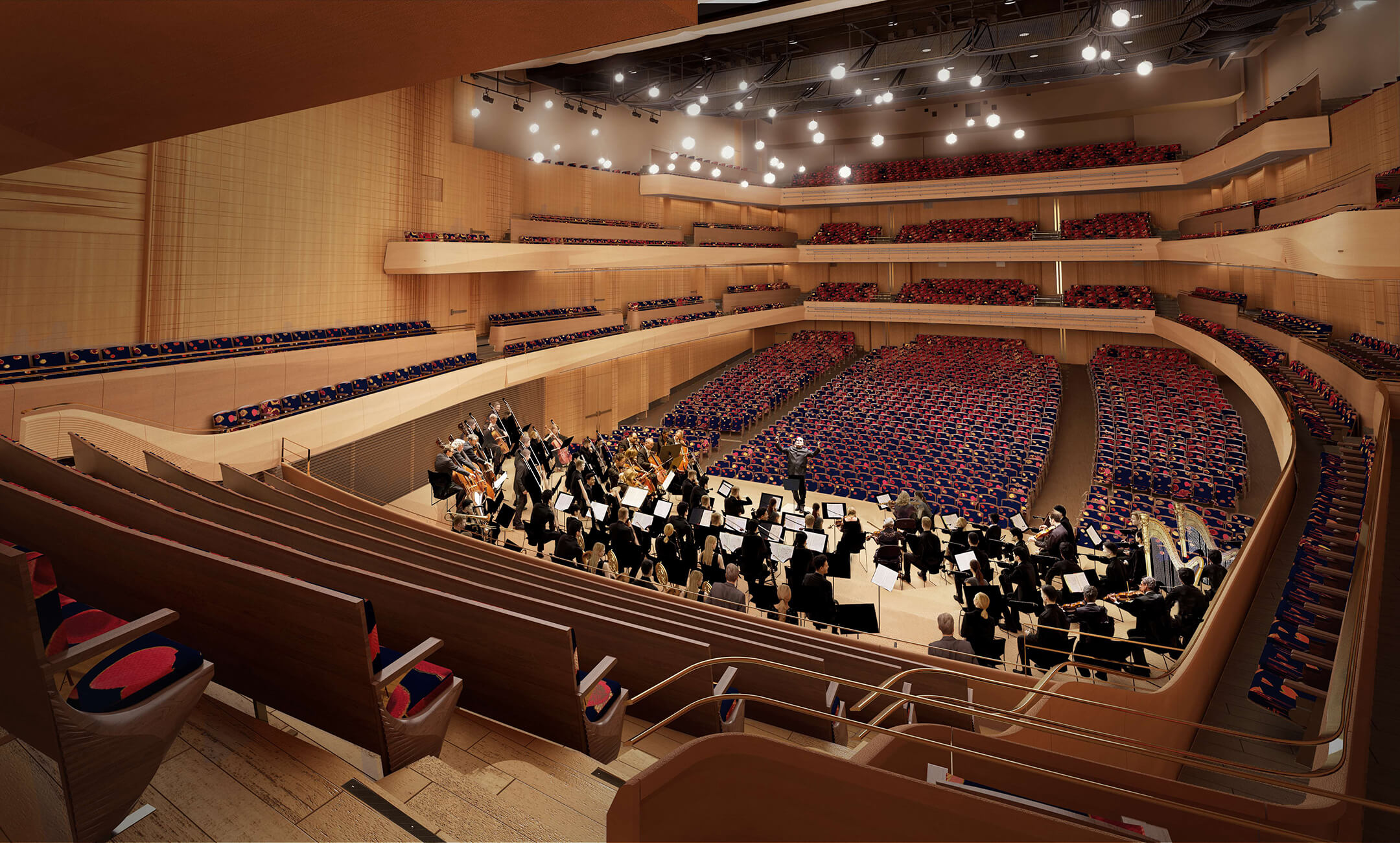 For more information, please contact:
Melanie Coates, Communications Director
Email: mcoates@dsai.ca
Phone: +1 416 862 8800
NEW YORK - Lincoln Center for the Performing Arts and the New York Philharmonic today announced the acceleration of the comprehensive renovation of David Geffen Hall, designed by Diamond Schmitt Architects and Tod Williams Billie Tsien Architects │ Partners, now scheduled to re-open to the public in Fall 2022, nearly two years earlier than previously announced.
Katherine Farley, Chair of Lincoln Center for the Performing Arts, commented: "The goal of accelerating this project is to invest in New York City at a time when we all have a part to play in its recovery. I want to pay tribute to the many people who have supported bringing this effort forward. In doing so, we are creating not just one of the world's best cultural venues, but a space that welcomes our broader community."
Peter W. May, Board Co-Chairman of the New York Philharmonic, commented: "Supporting the arts takes on a new, deeper meaning at this moment in history. It has been a long road to securing an advanced, cutting-edge home for the New York Philharmonic; New York's hometown orchestra deserves the best. With its new design incorporating true warmth and beauty, this Hall will serve generations to come."
Read more here.