Michael Garron Hospital's Ken and Marilyn Thomson Patient Care Centre opens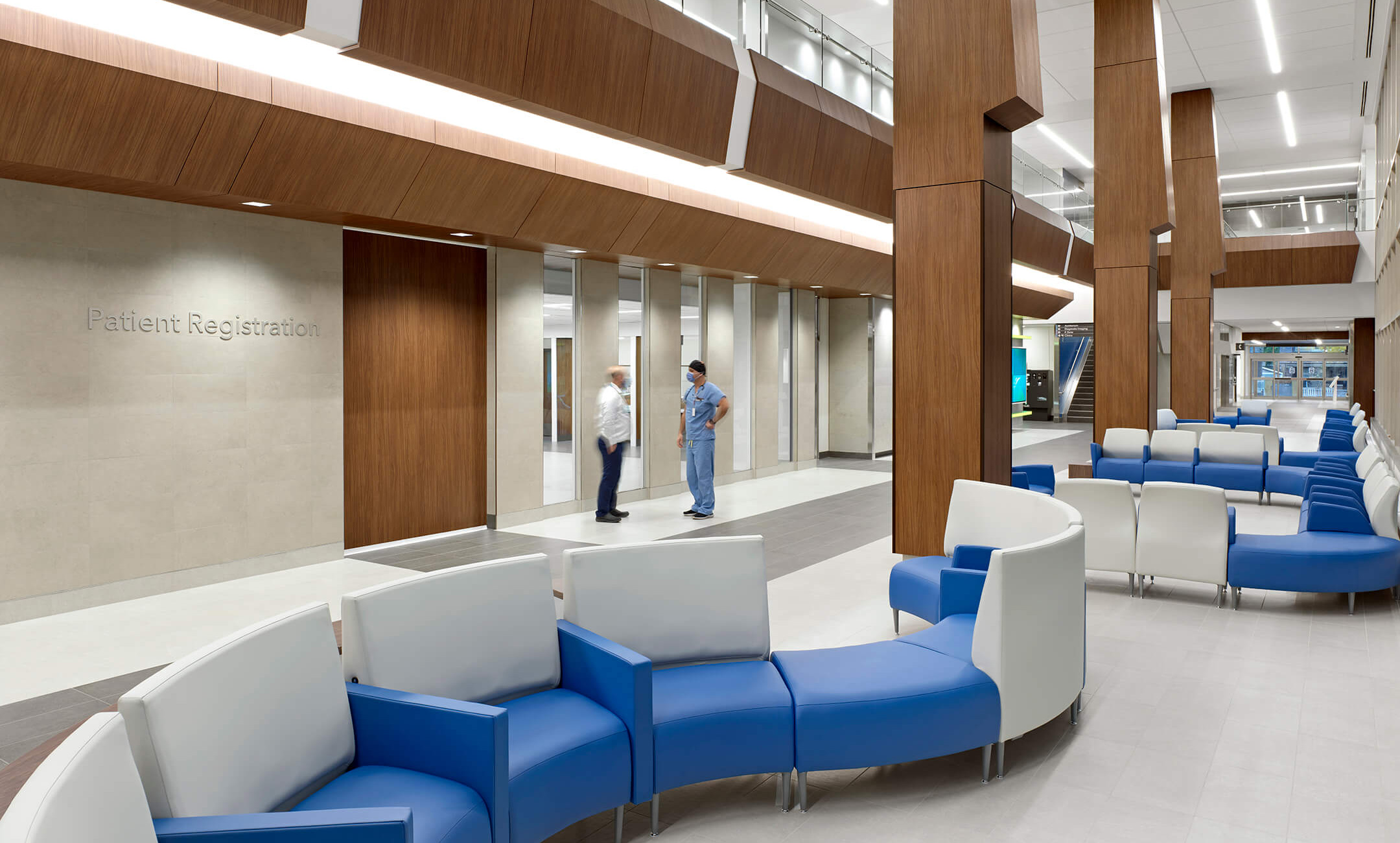 For more information, please contact:
Andrea Chin, Communications Director
Email: achin@dsai.ca
Matt Smith, Principal
Email: msmith@dsai.ca
Toronto, ON, Canada - Michael Garron Hospital (MGH) celebrates the grand opening of Ontario's newest hospital facility – the Ken and Marilyn Thomson Patient Care Centre (Thomson Centre). The project was constructed in partnership with the Ministry of Health, Infrastructure Ontario and EllisDon, with design led by Diamond Schmitt and B+H in Joint Venture for MGH.
The Thomson Centre is at the heart of MGH's campus transformation, which is the largest redevelopment project in the hospital's history. The new facility responds to the changing demographics of the hospital's surrounding neighbourhoods and MGH's evolving needs, and not only contributes to the health and well-being of its patients, but to the staff, visitors, and greater community that it serves.
The centre replaces some of MGH's most outdated departments, currently located in the existing building, with new clinical spaces. The eight-storey, 550,000 sf building adds 215 inpatient beds and will provide essential healthcare to over 400,000 residents across East York. Features include two inpatient mental health units, surgery inpatient unit, chronic disease unit (outpatient), medical education centre, simulation centre, and various public areas. As a whole, the Thomson Centre offers patients light-filled surroundings and greater privacy, bringing dignity and respite as they heal and recover.
"Diamond Schmitt is proud of its role in the design of this important project. The Ken and Marilyn Thomson Patient Care Centre has been realized through an intense and rewarding collaboration between the Hospital, designers and construction partners. Carefully calibrated to meet the needs of a growing and diverse community, the Centre will provide state of the art facilities that reflect the high standard of care that is the hallmark of Michael Garron Hospital." – Matt Smith, Principal, Diamond Schmitt
Construction on the redevelopment of MGH began in 2018. The opening of the Thomson Centre marks the first phase of the project's completion. Work on renovating approximately 100,000 square feet of select areas, the decommissioning of outdated wings, and the addition of new greenery and landscaping continues, with the completion of the MGH campus transformation slated for 2024.