North York Central Library wins 2022 ALA/IIDA Library Interior Design Award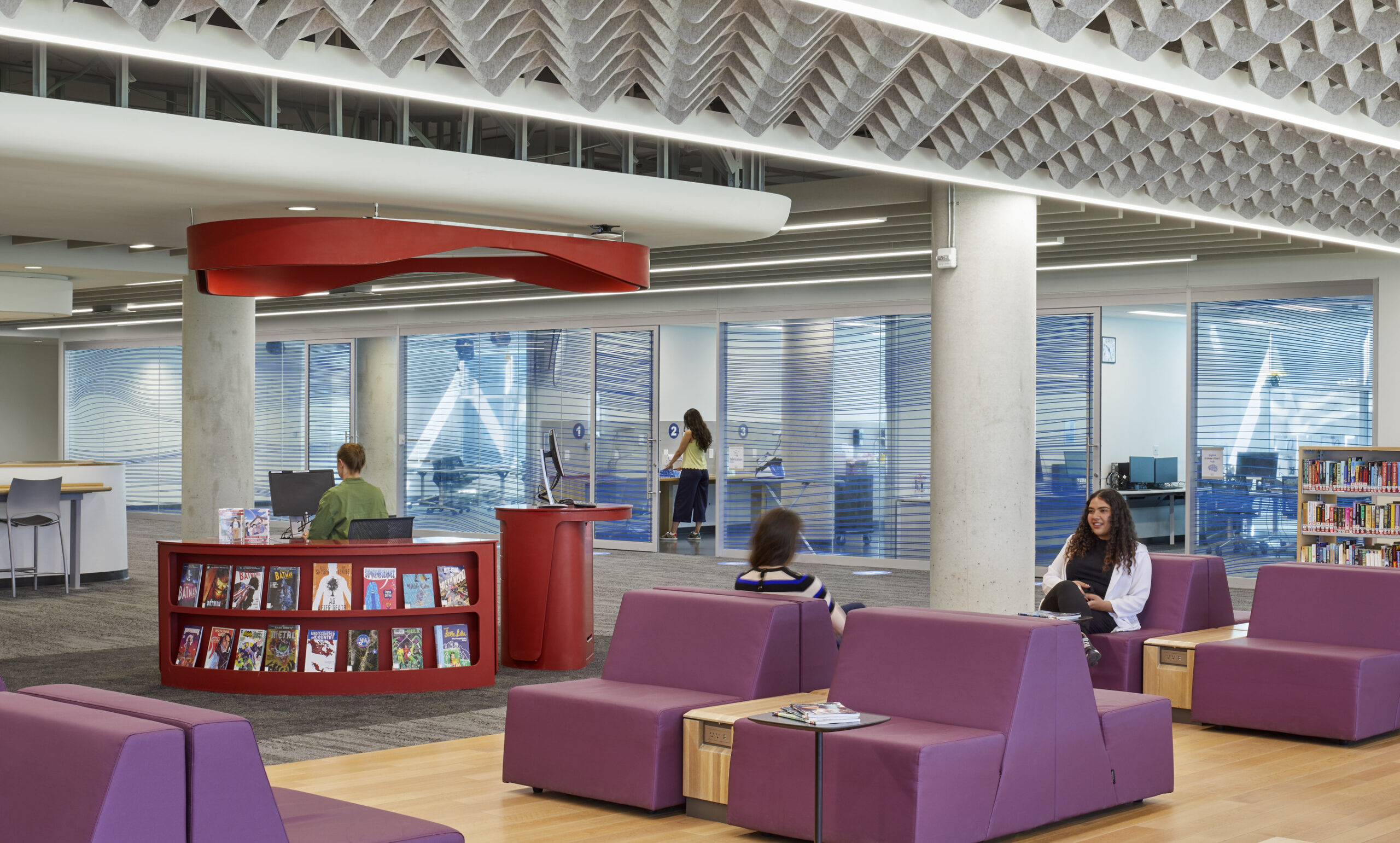 For more information, please contact:
Andrea Chin, Communications Director
Email: press@dsai.ca
North York Central Library has been selected as a winner in the 9th Biennial ALA/IIDA Library Interior Design Awards in the Outstanding Historic Renovation Project category. This biennial competition honours excellence in library interior design and promotes examples of extraordinary design reflected through innovative concepts.
"Libraries are one of the most challenging and remarkable projects that designers can take on as they need to create a shared, multi-use space that continually inspires and facilitates learning for a community," said IIDA Executive Vice President and CEO, Cheryl S. Durst, Hon. FIIDA. "These winning projects connected equitable use and created strong community connections. Thanks to such significant work, the future of library design can serve as thought-provoking inspiration for other segments of the built environment."
The North York Central Library is a vibrant hub of circulation and usage, serving a local community as well as providing services to the entire city of Toronto as one of only two research and reference libraries. Well connected to public transit and anchoring the north face of a civic square, the library is a contemporary, welcoming hub for its multicultural community of newcomers, academics, and residents—a public place for gatherings and exchange of information.
"We were highly impressed with the versatility of design submissions received this year," said Grandowski on behalf of the jury. "It's gratifying to recognize these deserving design teams and projects that are pushing the boundaries of library design and encouraging a sense of community like never before."