NPR: Stripped to the bones: Why a new NYC concert hall sounds so much better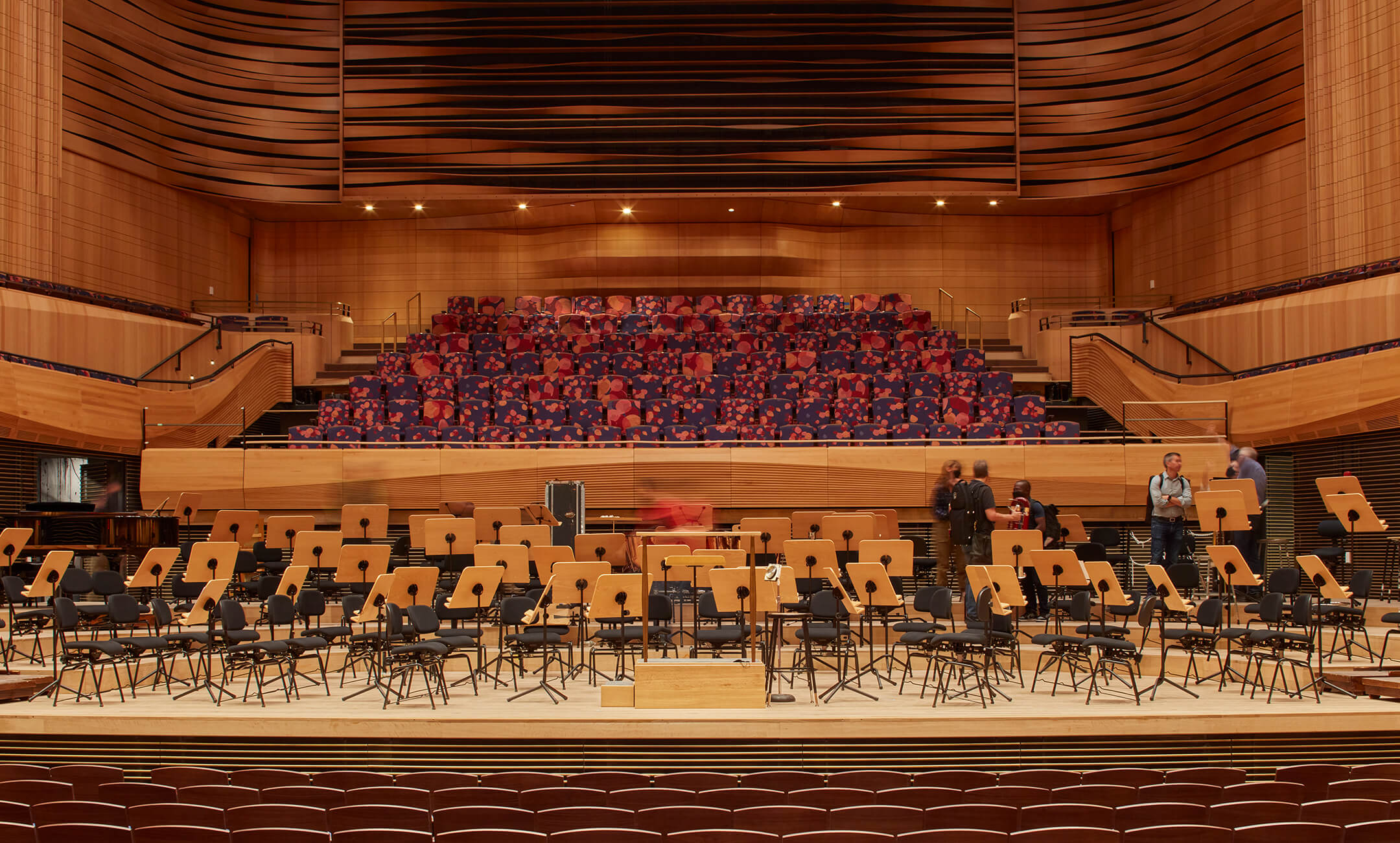 Diamond Schmitt's design of David Geffen Hall is featured in an article by Jeff Lunden for NPR.
The new David Geffen Hall in Lincoln Center opens Oct. 8th, 2022, and while the travertine marble exterior of the hall remains the same, everything inside has changed, said Deborah Borda, president and CEO of the New York Philharmonic.
"It's not a renovation," she said, "it's a transformation. It's an entirely new hall. We stripped to the bones."
The New York Philharmonic left its home in the acoustically perfect Carnegie Hall for the Lincoln Center complex in 1962. But its new concert hall was ... acoustically imperfect. And too large.
"The hall was originally designed acoustically for the envelope to be for 2,200 people," said Borda. "When the hall opened, the boards of directors of both the Philharmonic and Lincoln Center decided they wanted to have it the same size as Carnegie Hall. So, they put in 2,800 seats when it was designed for 2,200 seats."
And that turned out to be the hall's Achilles' heel. Over the decades, as the name changed from Philharmonic Hall to Avery Fisher Hall to David Geffen Hall, various renovations tried and failed to fix the inherent problems. In recent years, the Philharmonic and Lincoln Center finally agreed to do a gut rehab, making the space more intimate by reducing seating capacity to the original 2,200.
When the pandemic hit, those plans accelerated. The $600 million project employed over 6,000 people, many of whom came from minority- and women-owned businesses.
But the goal wasn't just to make a beautiful concert hall, said Henry Timms, Lincoln Center's president and CEO.
"I think the great hope with this project is that more people feel more welcome at Lincoln Center," he said. "We have been so committed to the heights of performance, to that kind of ambition and that dedication, which makes the greatest art. We have not been as dedicated to how do we reach more people on their terms, not on ours. That's an important shift."
Read the full article here.