Principal Ana Maria Llanos appointed to North Vancouver's Advisory Design Panel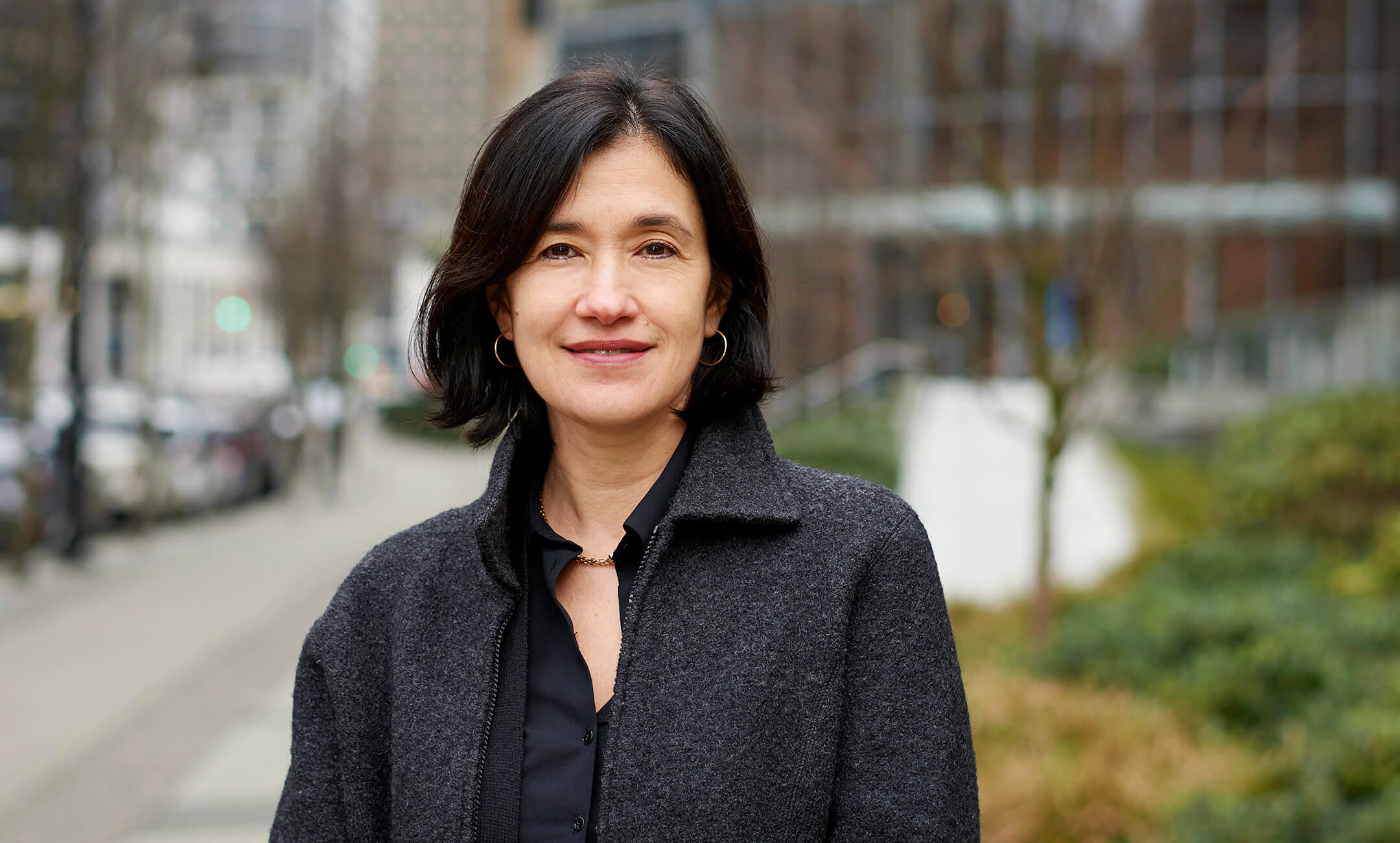 For more information, please contact:
Andrea Chin, Communications Director
Email: press@dsai.ca
Vancouver, BC – Diamond Schmitt is pleased to announce the appointment of Principal Ana Maria Llanos to the City of North Vancouver's Advisory Design Panel for the 2022-2024 term.
Members of the Advisory Design Panel provide recommendations to Council on applications for renovation, addition or new construction developments and how they relate to site and location, including issues pertaining to neighbourhood and environmental impact, and crime prevention. The Advisory Design Panel also provides Council with reports on Sign Applications, and major development proposals such as public streets, parks, or other public properties.
Ana Maria Llanos leads the Vancouver studio of Diamond Schmitt and has over 25 years of experience with the firm. Her work is focused on western Canada, including institutional, health care facilities, performing arts, residential, commercial, restoration and academic projects.
Most recently Ana Maria was Project Architect for the Emily Carr University of Art + Design, a landmark for the City of Vancouver and a state-of-the-art facility for 3,800 students, faculty and staff. She is currently managing; and Diamond Schmitt's involvement in the expansive Oakridge Redevelopment as Executive Architects, leading the firm's development of residential towers, a civic centre and the interior design of retail areas.
Ana Maria is an Architect AIBC, a member of the OAA and AAA, and a LEED Accredited Professional; and was a recipient of the Business in Vancouver 2020 Influential Women in Business Award.
"I am delighted to have been appointed to the City of North Vancouver ADP," says Ana Maria Llanos, Principal at Diamond Schmitt. "As a resident of this community, it is an honour to participate in the project review process alongside City staff and other members of the community."