Principal Greg Colucci named to jury for OAA's SHIFT2023 Challenge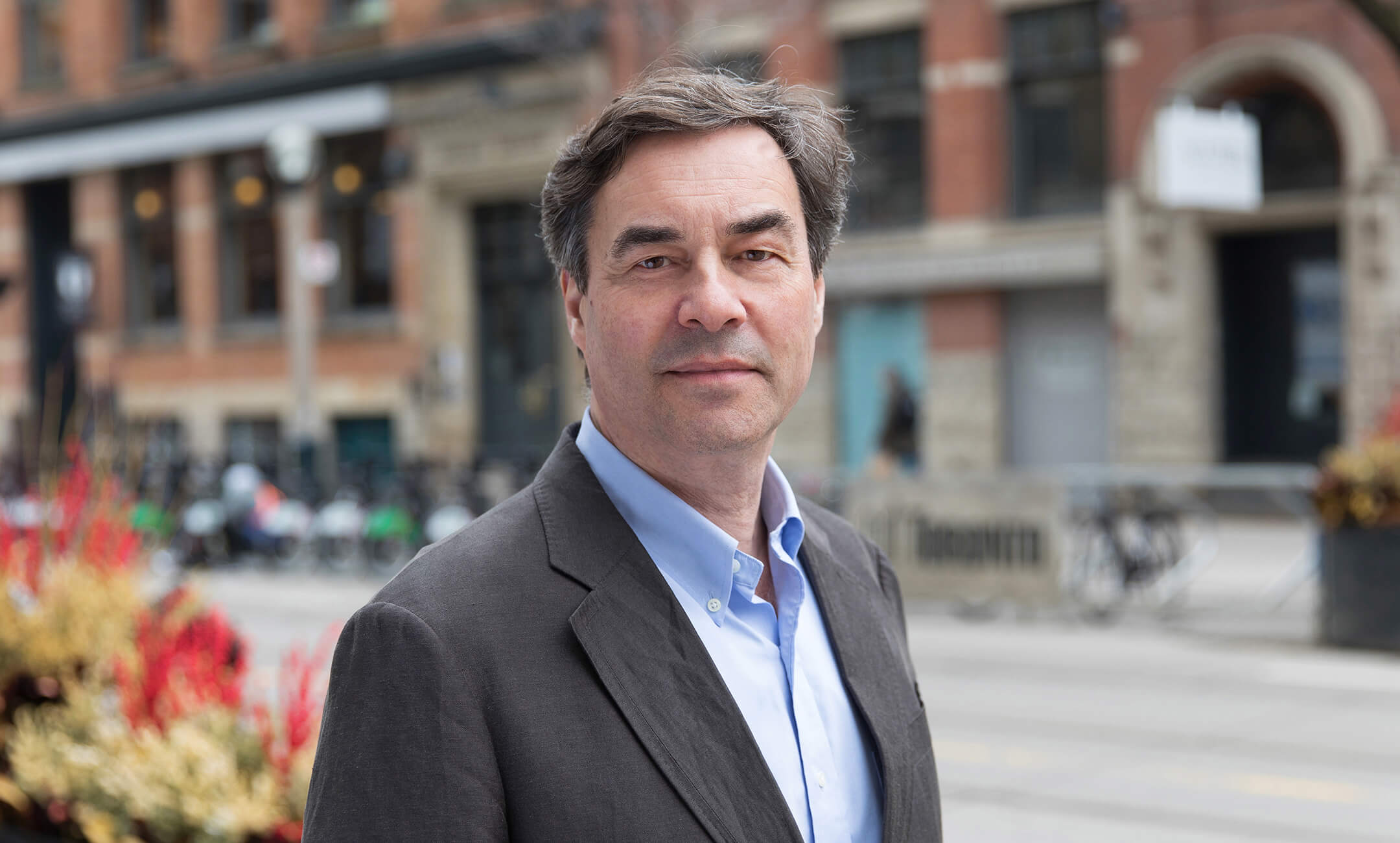 Principal Greg Colucci has been named to the panel of jurors for the OAA's SHIFT2023 Challenge.
The SHIFT Architecture Challenge is a biennial Ontario Association of Architects (OAA) program created to highlight the distinct contribution that the architecture profession and architectural thinking bring to addressing key societal issues.
As the world strives to emerge from the COVID-19 pandemic, prompting Canada to reflect on its current approaches to healthcare spaces, architecture's impacts on human well-being have taken centre stage. From considering indoor environmental effects on bodies and minds to designing truly inclusive, accessible spaces, the SHIFT2023 "Health and Architecture" Challenge invites OAA members, as well as those on the path to licensure, to explore the role the architecture profession plays in supporting human health, happiness, and wellbeing.
Greg will joined by SHIFT2021 recipient and architect Steven Fong of K-Town; Founding principal of Montgomery Sisam Architects, Terry Montgomery; UK-registered architect, researcher, and educator Dr. Terri Peters; and medical anthropologist and educator Dr. Michelle Wyndham-West. The jury will be joined by facilitator, architect John Stephenson—an OAA past-president and principal at FormStudio Architects (Thunder Bay). Together, they will convene to evaluate submissions against five key criteria: innovation, social responsibility, inspiration, inclusivity, and holistic approach.
The SHIFT2023 Challenge is now open for submissions! The deadline is Friday, January 13, 2023.
More information about the SHIFT2023 Challenge on how to participate can be found at shiftchallenge.ca.