TELUS Ocean approved by City of Victoria council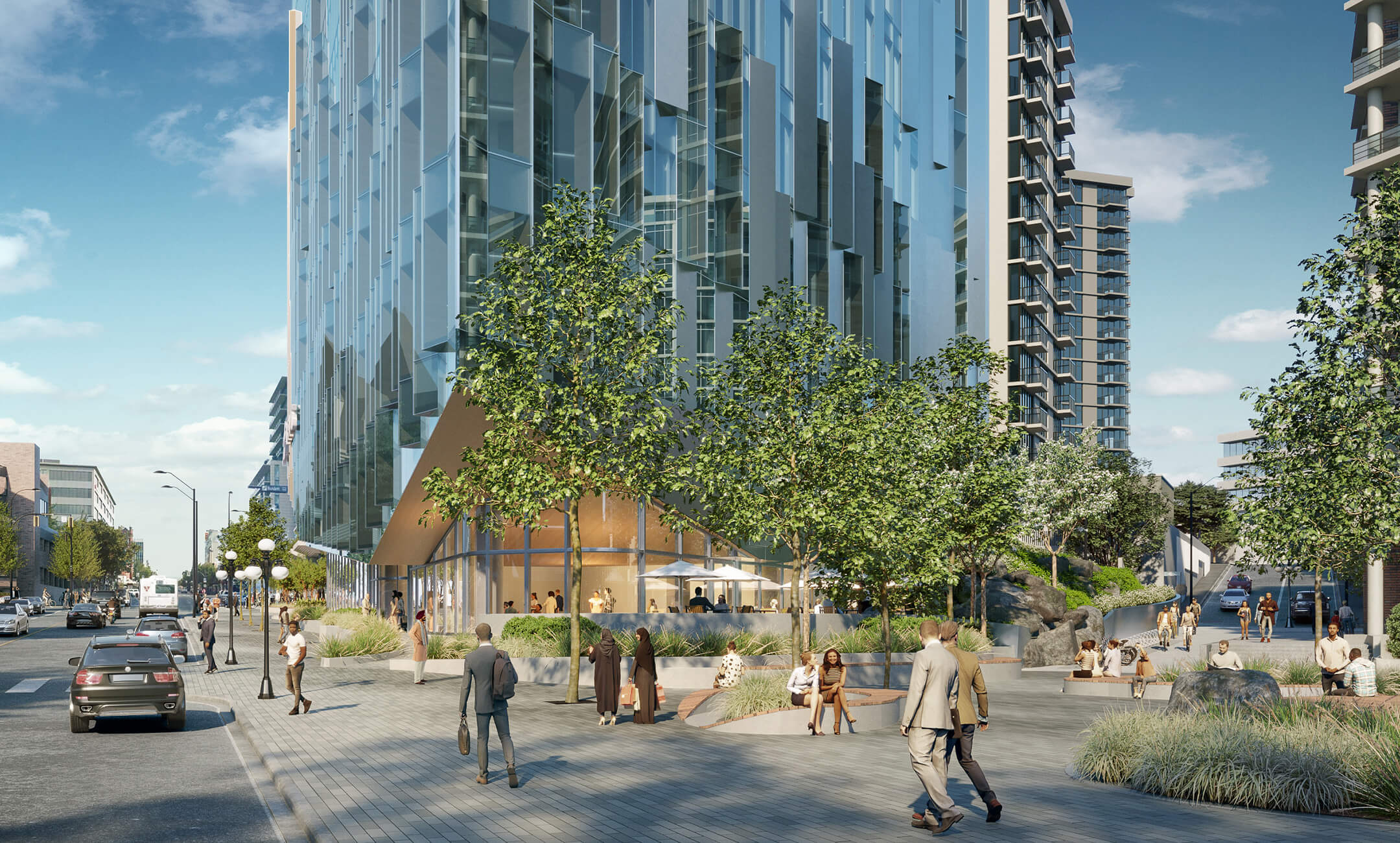 The City of Victoria has approved the construction of the new TELUS Ocean office tower in the downtown core.
The building, located on the corner of Douglas Street and Humboldt Street across from the Victoria Conference Centre, will serve as a new regional headquarters for TELUS once it is completed in 2024.
TELUS Ocean will celebrate design excellence and leading edge sustainability practices, creating a natural sense of gravity that draws future investment, new business, people, and collaboration.
Our design will make a significant contribution to the public realm of the area – both outside and inside the building – and will literally and symbolically engage with the knowledge and imagery of the ocean through its architectural and landscape design, material palette, lighting, water feature and media installations.
Mayor Lisa Helps said it is the "exact kind of building we want in our city … I think TELUS Ocean is setting a very high bar."
Read more here.