The Architect's Newspaper: Diamond Schmitt to lead design of Therme Canada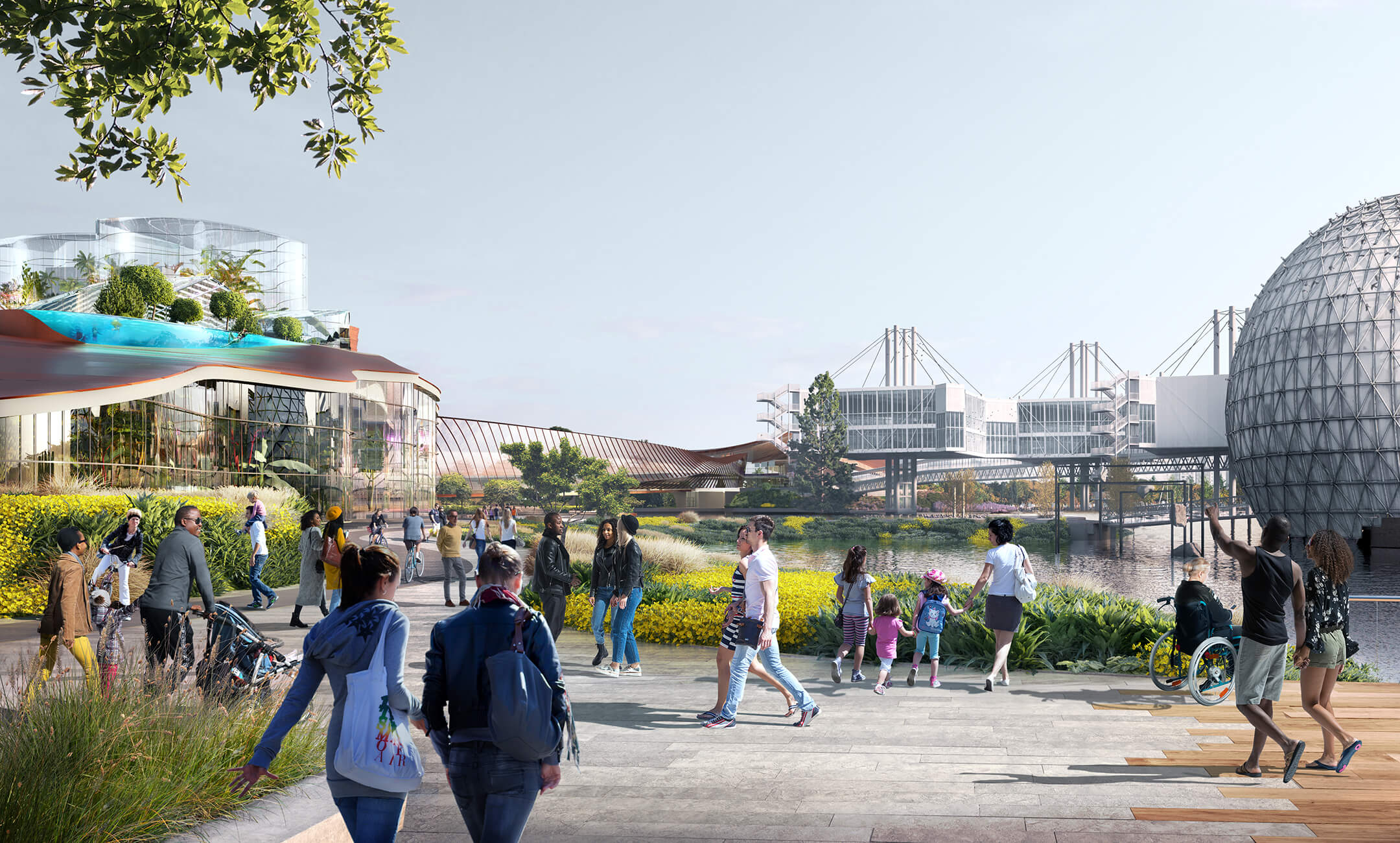 Diamond Schmitt's design of the reimagined West Island at Toronto's Ontario Place is featured in The Architect's Newspaper.
Per the province, the trio of recently named redevelopment partners - Therme Group, Live Nation, and Écorécréo Group - will together help deliver an exciting, inclusive and family friendly experience that will play a key role in the province's post-pandemic recovery, both as a tourism destination and as a display of Ontario's strong cultural identity."
Notably, Toronto-headquartered Diamond Schmitt will lead the design of Therme Canada | Ontario Place, a year-round "entertainment and relaxation destination" that will encompass the entirety of Ontario Place's West Island and feature botanical gardens, indoor and outdoor swimming facilities, and over 8 acres of revitalized public open space. As noted by the firm, the plan aims to reconnect visitors to Lake Ontario, much like the original vision for Ontario Place did.
"Therme is grounded in the planned expansion of public park space. It honours and celebrates Ontario Place's history, including the Pods and Cinesphere," said Gary McCluskie, principal at Diamond Schmitt, in a statement. "We designed the West Island of Ontario Place to connect people to the water year-round. Our design weaves three themes, expressed through architecture: exhibition pavilions; natural forms; and greenhouse architecture."
Read the full article here.