Architect's Newspaper: The Buddy Holly Hall complex strums a new chord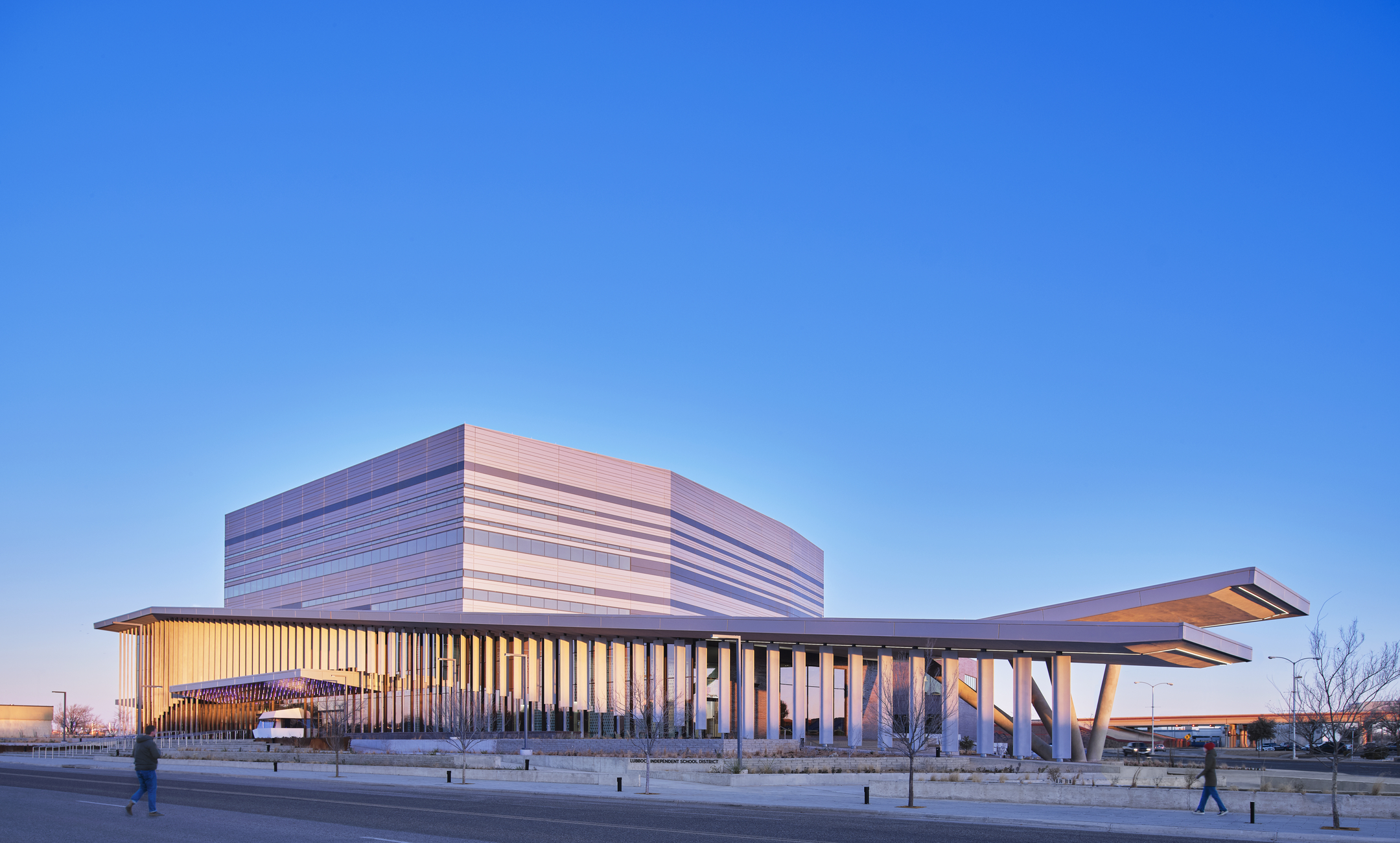 For more information, please contact:
Melanie Coates, Communications Director
Email: mcoates@dsai.ca
Phone: +1 416 862 8800
Diamond Schmitt's sophisticated façade design of the Buddy Holly Hall of Arts and Sciences is featured in The Architect's Newspaper.
The 218,000-square-foot venue will bring the Lubbock Symphony Orchestra and Ballet Lubbock together along with multipurpose spaces and an outdoor amphitheater for explorative programming opportunities.
The contemporary facade's sleek design is reminiscent of the flat, regional landscape, particularly the horizon and layered rock formations of the Texas canyons. The design makes use of complicated overhangs and dramatic fins to create a sense of dynamism.
The final product has a timeless feel that plays with the rules of modernism to consider its massing, program, and regional weather. "Mies van der Rohe would freak out because you're breaking the rules, but in the end, these elements all work together by design to reveal what is behind," said Michael Lukasik, senior associate, Diamond Schmitt.
Read the full story here.