The New York Times: Geffen Hall's $550 Million Makeover Is Fully Funded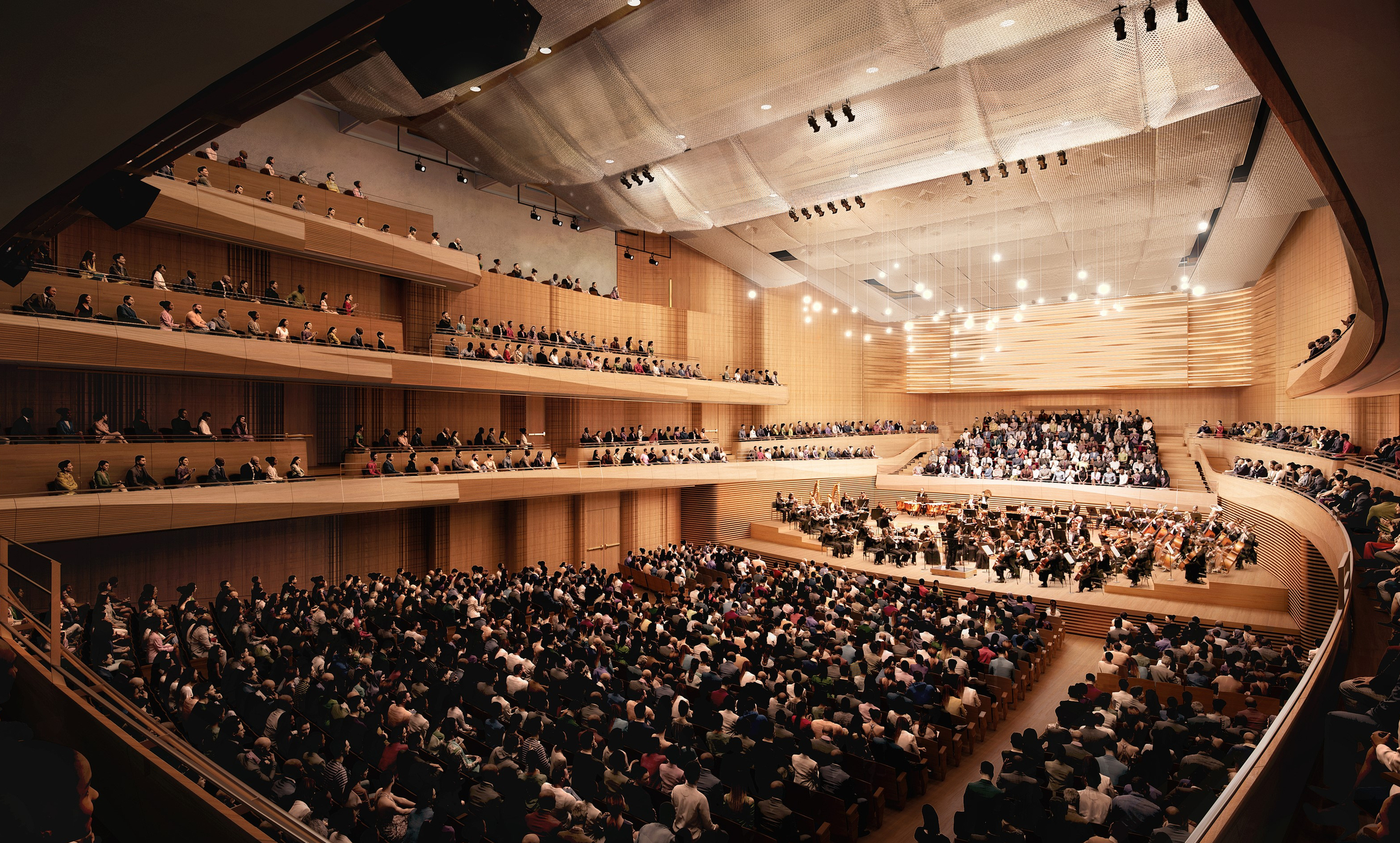 For more information, please contact:
Andrea Chin, Communications Director
Email: press@dsai.ca
Diamond Schmitt's re-imagined design of David Geffen Hall at the Lincoln Center is featured in The New York Times.
"Gone are the mustard-colored seats and shoe box interior of David Geffen Hall, the New York Philharmonic's home at Lincoln Center. When the hall reopens this fall, wavy beech wood will wrap around the stage — and so will the audience, in seats upholstered in richly colored patterns evoking flower petals in motion.
When the coronavirus pandemic hit, paralyzing the performing arts, the orchestra and center seized on the long shutdown to accelerate a planned makeover of Geffen Hall, gutting its main theater and reimagining its public spaces.
Now the long-delayed overhaul is almost complete. The project's leaders announced on Wednesday that they had raised their goal of $550 million to cover the cost of the renovation, and that the hall will reopen to the public in October, a year and a half ahead of schedule."
Read the full article here.