Toronto Star: The AGO has plans for a major 40,000-square-foot expansion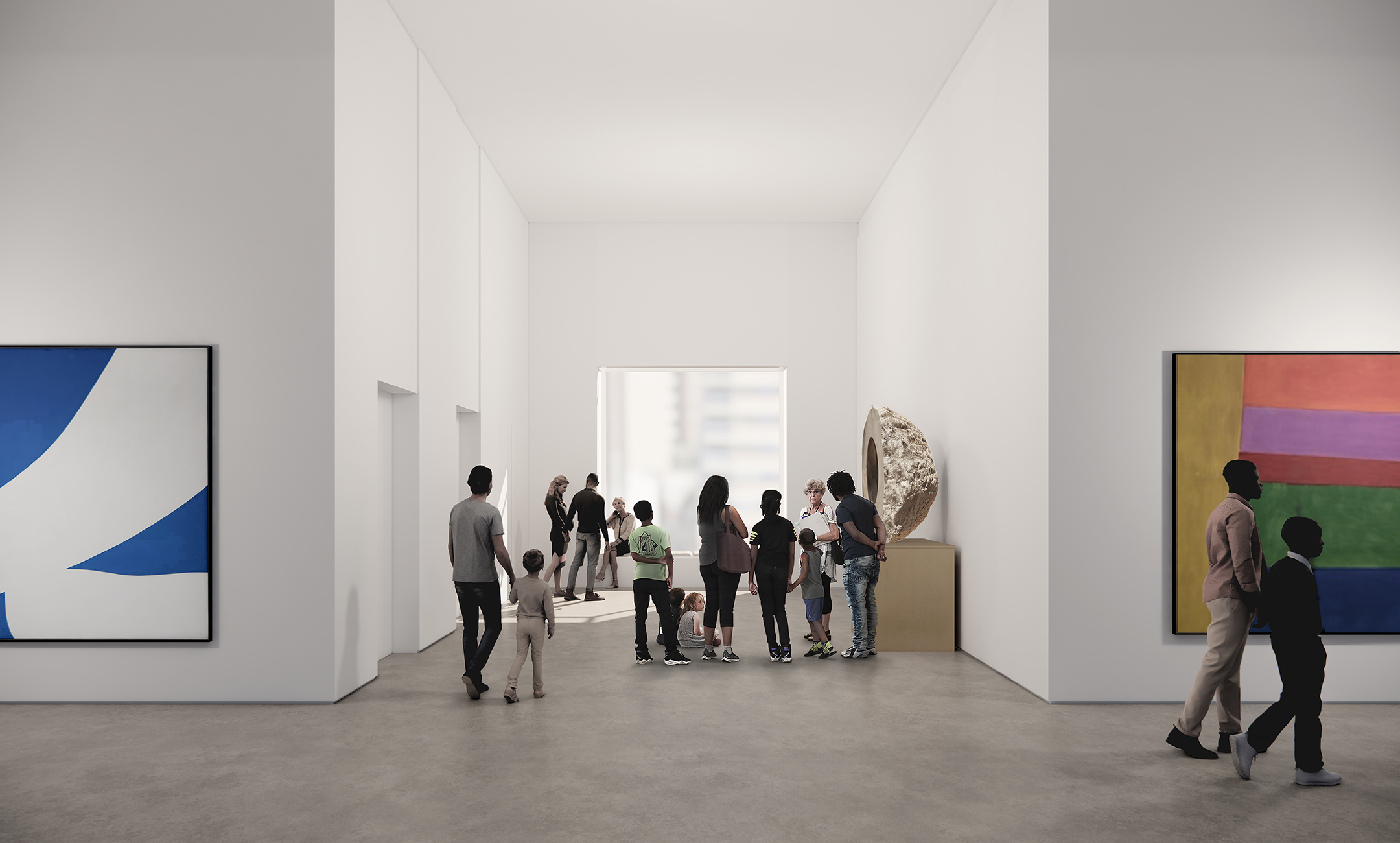 Diamond Schmitt's design of the Art Gallery of Ontario's Dani Reiss Modern and Contemporary Gallery is featured in an article by Fares Alghoul for the Toronto Star.
The Art Gallery of Ontario has revealed plans for a major expansion that will add 40,000 square feet of space, increasing the exhibition area of one of North America's largest art museums by 30 per cent.
The addition will be named the Dani Reiss Modern and Contemporary Gallery, after the Canada Goose chairman and CEO whose $35-million donation to launch the project is one of the largest gifts in AGO history.
Designed by Diamond Schmitt, Selldorf Architects and Two Row Architect, the extension will add at least 13 flexible, column-free exhibition spaces across five floors, which will perch one storey above the AGO's loading dock, between the Frank Gehry-designed museum building and the Ontario College of Art & Design University. It will be accessible from the AGO's current galleries at four locations.
Stephan Jost, CEO of the AGO, said that, over the past decade, the museum has added more than 20,000 works to a contemporary and modern collection that now numbers more than 120,000.
The goal for the architects, according to Diamond Schmitt principal Donald Schmitt, is to design a building that is "simple, flexible, durable and robust in a way that not only provides real flexibility for curators to show work currently (but gives) them flexibility to … anticipate different kinds of art and exhibition protocols in the future."
The challenge, Schmitt said, is the location. "Our site to build is literally on top of an outdoor courtyard, which is used for trucking and deliveries of art to the gallery," he said. "So we were floating this new building literally in the air and building it without disrupting loading and servicing. The challenge was understanding how to elevate this space, how to connect it to as many floors of the gallery as we can, to the elevators and internally between large gallery spaces."

Read the full article here.