University of Windsor's Ron W. Ianni Faculty of Law Building officially opens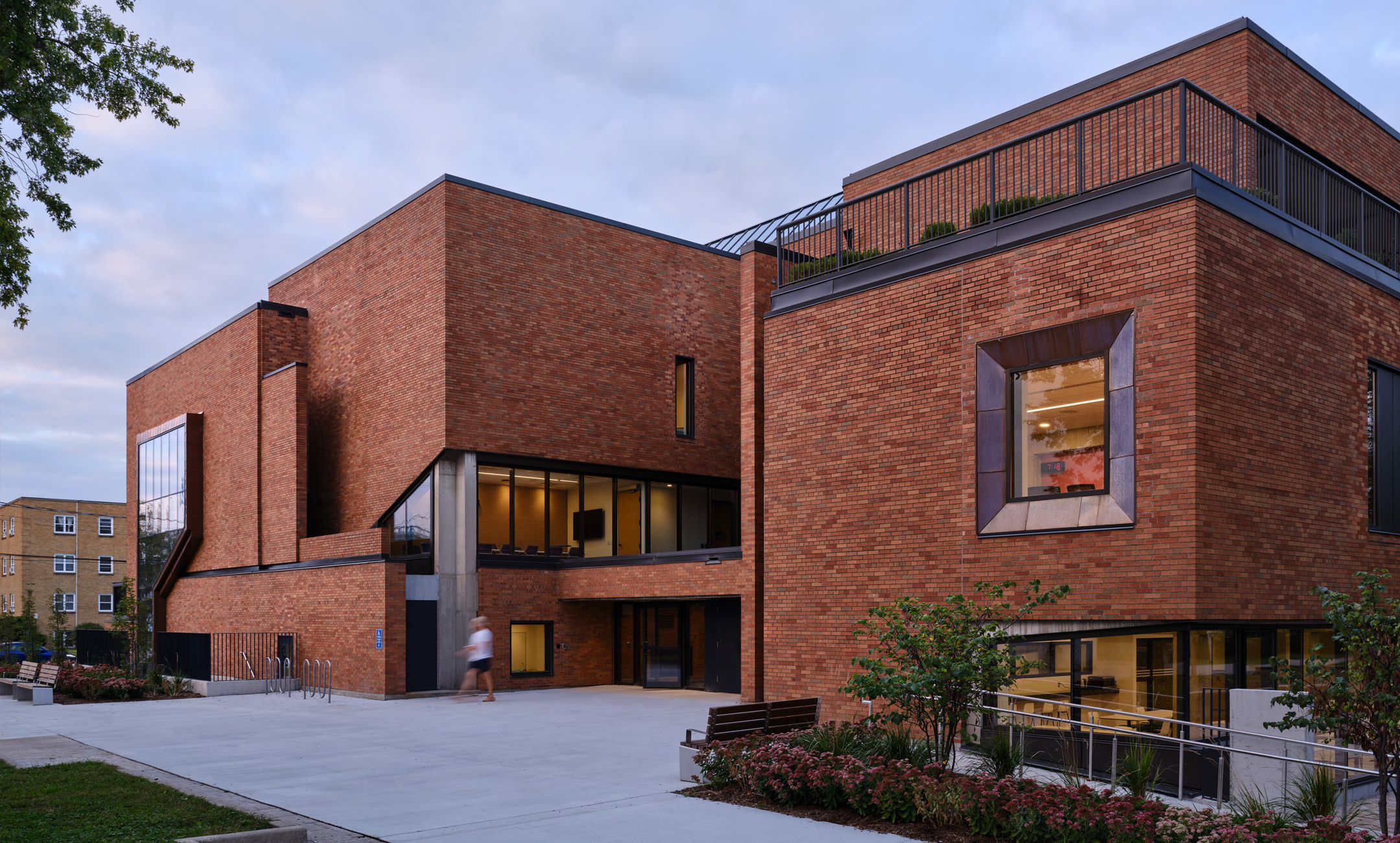 For more information, please contact:
Andrea Chin, Communications Director
Email: achin@dsai.ca
Duncan Higgins, Principal
Email: dhiggins@dsai.ca
Windsor, ON, Canada – The University of Windsor's Faculty of Law celebrates the official opening of the new Ron W. Ianni building. The new design transforms the Faculty of Law's much loved, but outdated brutalist facility, into a light-filled, accessible, and collaborative teaching and learning space. Located at the corner of Sunset and University Avenues, the building anchors the north edge of the campus.
Diamond Schmitt's approach to revitalizing the 50-year-old building originally designed by Gordon S. Adamson and Associates, has been to align the built form with the philosophy of the modern law school through flexible, multi-purpose areas that are forward-looking and open to change.
"Transforming the University of Windsor's Law Building is so much more than a renovation. The approach was to embrace the brutalist architectural character of the facility and its history on campus, while creating an open and collaborative space that offers flexibility for diverse modes of learning and supports the pedagogies of the 21stcentury," says Duncan Higgins, Principal at Diamond Schmitt.
The design strategy opens up the interior to create a dynamic learning environment that is not only connected within the building itself, but in relation to the greater university campus. The integration of natural light is of particular note within the Don Rodzik Moot Court where new large glazed openings foster a sense of interconnectedness with the community. The new state-of-the-art space is designed with accessibility and inclusivity in mind to afford all students the same experience. The Moot Court is also equipped for smudging ceremonies.
The meaningful connection the university has with Indigenous communities is woven through the fabric of Windsor Law: in its curriculum, its Indigenous Legal Orders Institute, and the support of an Elder in Residence who brings invaluable wisdom and cultural insights to the academic community. Sitting on the traditional territory of the Three Fires Confederacy, comprised of the Objibway, Odawa, and Potawatomi, the renewed design recognizes and reinforces the principals of Indigenous legal orders through integrating architectural elements that accommodate smudging ceremonies, and representations of a two row wampum belt. In consultation and under the guidance of the school's Indigenous committee and elders, Indigenous principles have helped shape the building.
Responding to Windsor Law's commitment to revolutionizing legal education and shaping the future of legal practice, the new Ron W. Ianni building encourages thought-provoking and impactful learning. Through a supportive and inclusive environment, the revitalized design helps cultivate a growing community of students to find their place at Windsor Law.
Read the full press release here.