Vulture: Geffen Hall Has Found Its Sound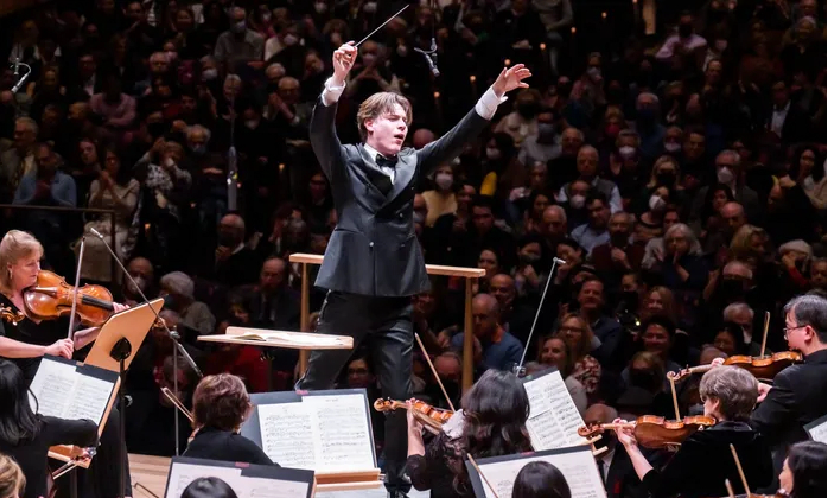 Diamond Schmitt's design of David Geffen Hall is featured in an article by Justin Davidson for Vulture.
I've spent a lot of time recently in Geffen Hall, switching seats and sections, trying to confirm or at least understand my nagging sense that a $550 million renovation hadn't yielded the platinum sound it was supposed to. Acoustics refers to the complex trajectory of a musical molecule from the player's fingers or mouth, ricocheting off balconies and walls, until it reaches a listener's ear. What makes a room's acoustics hard to assess is that they depend as much on the music, the musicians, and the listener's location as they do on the arrangement of surfaces along the way. I sat in the orchestra when music director Jaap Van Zweden led Beethoven's Ninth, and it was bracing to the point of astringency. Before the renovation, the hall was notoriously murky. Musicians struggled to hear each other, so getting the balance right was largely a matter of guesswork. Orchestral colours tended toward shades of taupe. Now it was as if I were experiencing the score through a freshly cleaned picture window: Every detail was sharp, but the whole ensemble felt out of reach and two-dimensional. 
How a hall sounds is partly a stylistic choice. Shortly before Geffen opened last October, I asked Philharmonic president Deborah Borda whether she expected it to yield the kind of round, rosy acoustics that Carnegie Hall is famous for. There, bass notes rumble, sharp attacks get softened like a Hollywood star's wrinkles, and you can practically go have a beer in the interval between a staccato orchestral chord and its final decay. No, Borda said: Geffen would be a "modern hall," which I took to mean one with balanced and clear acoustics, evenly distributed across registers from piccolo to double bass. Tchaikovsky conducted the opening concert at Carnegie in 1891, and the most advanced taste at the time called for rich, velvety strings and hot blasts of brass. Today's new halls handle a far wider range of music, with abundant percussion, electronics, amplification, and sonic characters that range from misty nebulae to intricately layered rhythms and sudden, high-precision shifts. Too much flattering resonance can turn much of that diversity to mush.
After the first weeks of the season, guest conductors started to arrive, and the music-making improved. Van Zweden was never a perfect match for the Philharmonic; now it seems he's not suited to the new room, either. In mid-November, the Finnish conductor Hannu Lintu led a program that included Bartók's Concerto for Two Pianos and Percussion, with Daniil Trifonov and his former teacher Sergei Babayan as soloists. That time, I listened from my new favourite perch above and behind the orchestra, in seats that the chorus occupies when there is one and audiences use when there isn't. The piece is a perfect road test for a new hall: clanging, raucous, and quick in some passages; hushed and whistling in others. Here, it sounded like some beautiful crazy machine, with the two pianos hammering and thumping, never quite in sync but getting the job done with plenty of excitement along the way. In that work, and in Sibelius's Seventh Symphony, the orchestra sounded more elastic and relaxed than I had heard it in a while, as if the players had finally come to realize they no longer needed to fight the space.
Read the full article here.