Richmond Hill Central Library
"The library feels like a village with streets and alleys; and at the centre, double stairs climb up to the 'community piazza' – the Reference Room and most glorious space in the building. The top and side light cast a silvery spell."

Larry Wayne Richards, The Canadian Architect
The Richmond Hill Central Library has withstood the test of time. Completed in 1993, it continues to not only be known as a temple of information, but the building also stands for the classical-modern expression of architecture—a distinct design resolution attributed to our studio.
Orderly mass of concrete volumes—bathed in natural light—create a bright, monumental place. The architecture fuses the structural definition of classical style and the fluidity of modern theories, delivering a civic building of significance. It is a major component of the library system for the Town of Richmond Hill—a suburb of Toronto—and an example of an integrated building.
Located atop a hill, at the south-west corner of Yonge Street and Major Mackenzie Drive, this award-winning, four-storeys library was amongst the first buildings in Canada to represent systems architecture. The classical-modern structure is supported by a robust mechanical and electrical infrastructure, contributing to its longevity.
A reference to colonnades, the exterior is divided into seven grand bays. Two double-height spaces are stacked, each having their bilaterally symmetrical floorplates, and resulting in organized circulation routes and spatial clarity on the inside. Comfortable and grand, the library feels like a historic village with streets and alleys; at its centre, double stairs climb up to the eminent Reference Room on the third floor that is reminiscent of a community piazza. Throughout the building, light has been given much consideration. It is admitted, filtered, screened, or blocked as appropriate to each of the library activities and spaces.
Enlightened, with a sense of permanence, Richmond Hill Central Library has nurtured its community for nearly three decades. It is an enduring, dynamic, and lively place of information, instilling civic pride and encouraging scholarly pursuits.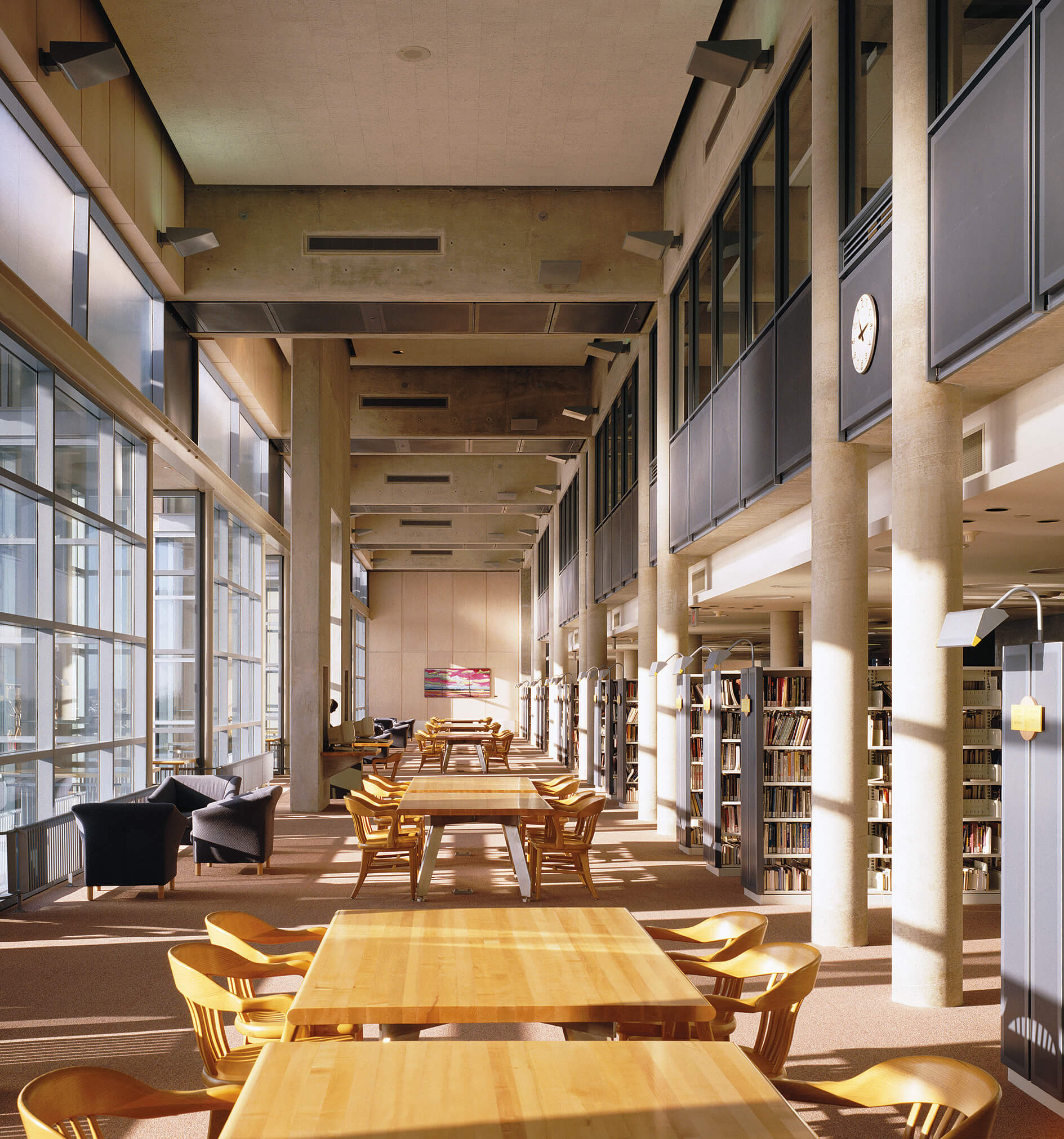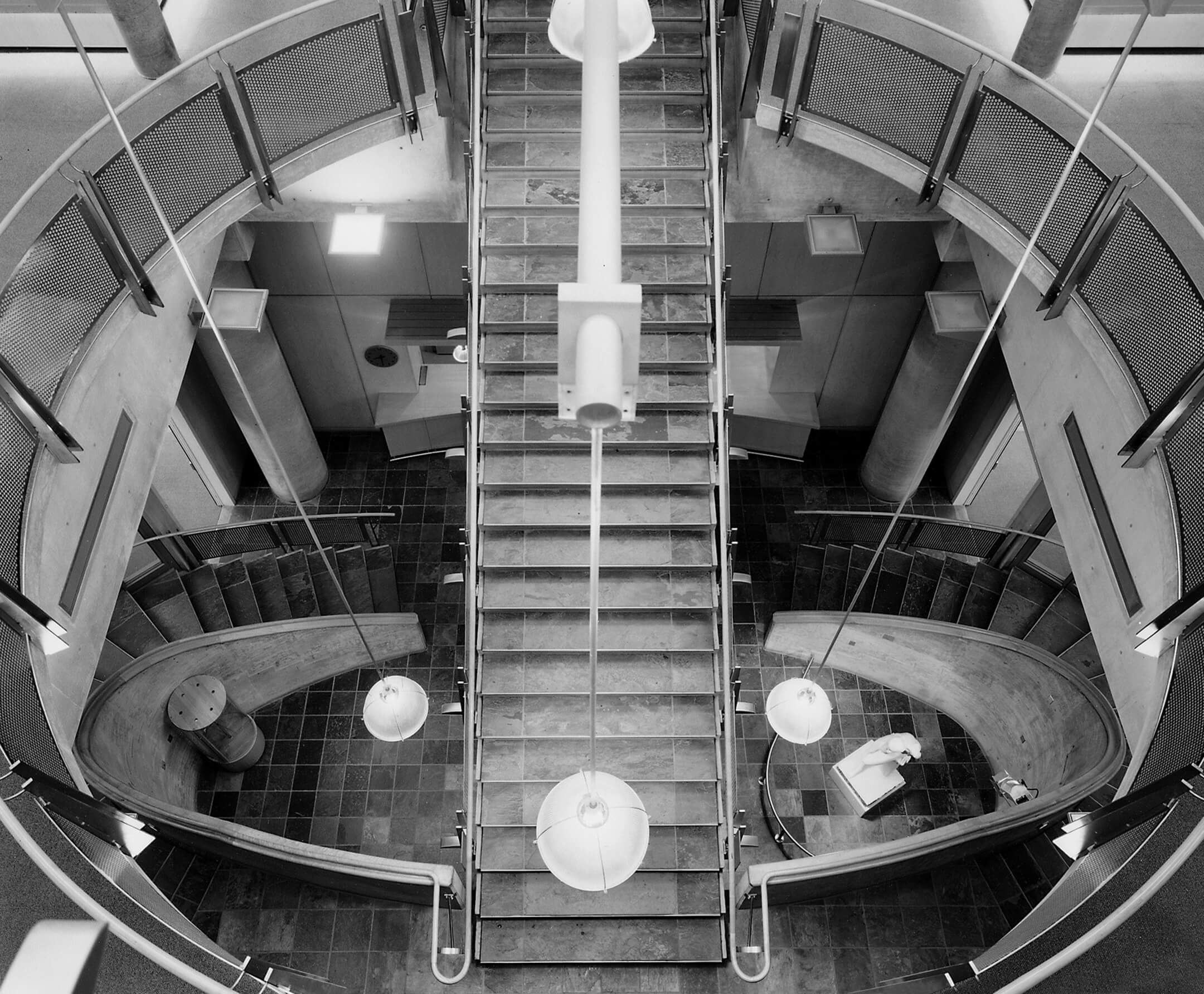 Client
Richmond Hill Library Board
Completion
1993




Photography
Steven Evans




Awards
See all project awards

1994 Governor General's Medal for Architecture

1994 North American Concrete Building Award of Excellence

1995 Financial Post – Design Effectiveness Award

Team
See full project team