The principles that underpin our design work also informs our company's culture. As we create buildings to elevate and enrich communities, we aim to empower our people to realize their full potential. We believe individual growth comes through collaborative effort.
"We care a great deal about a diverse, supportive workplace and the excitement our team brings to innovation and transformation. Collaboration is the foundation of our accomplishment and it is gratifying to be recognized for being a great place to work."

Donald Schmitt, Principal
We form teams with a variety of skill sets to design buildings for a wide range of clients. In this setting, we value sharp ideas expressed eloquently in an open forum.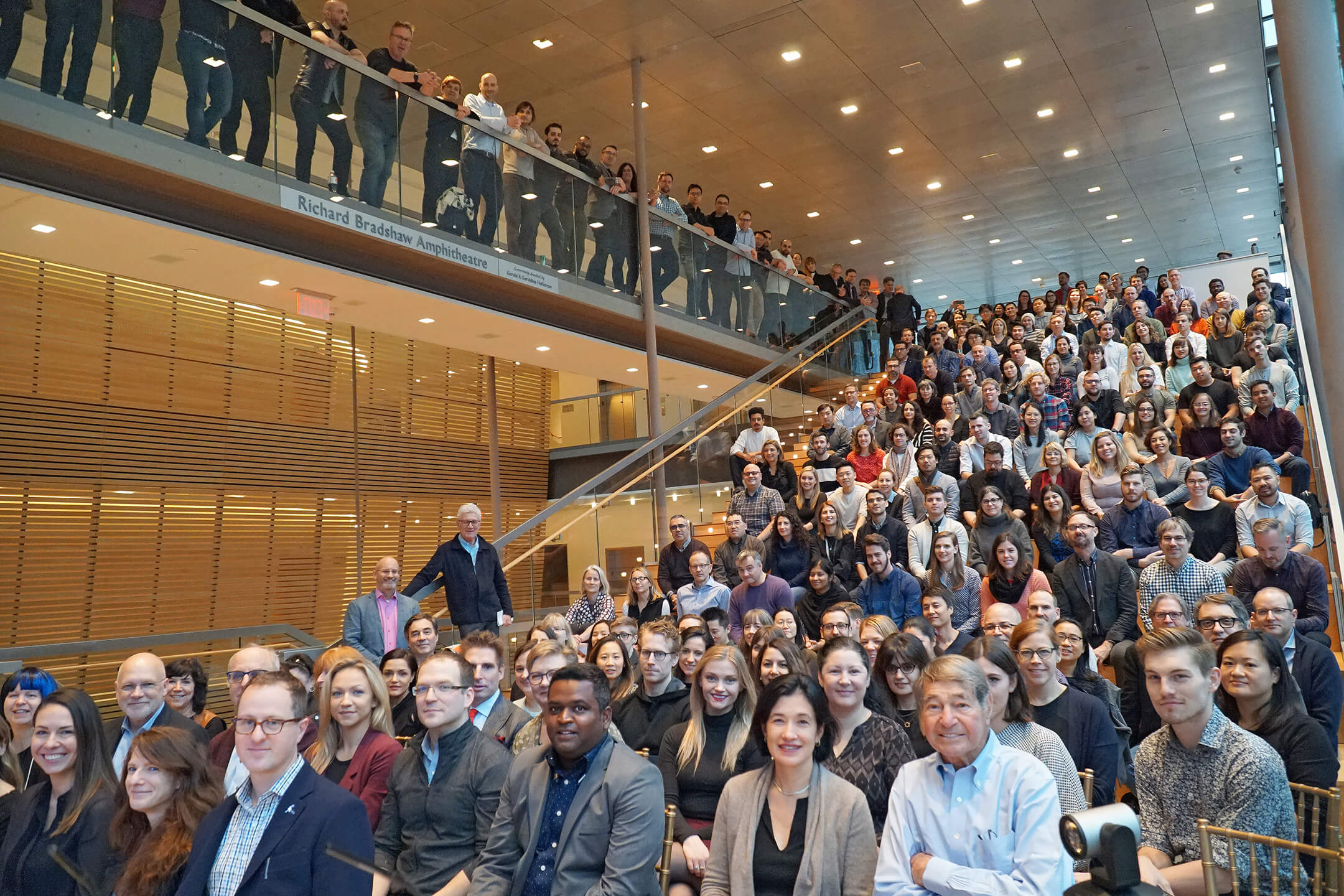 We value our team members' time, both in and out of the office. A vibrant social culture, in-house educational programs, and the Diamond Schmitt band, Thundertruss, are just a few of the reasons why we are one of Canada's Top Employers.
Those who work here agree that inspiring design is an everyday studio experience.