Derek Newby is new principal at Diamond Schmitt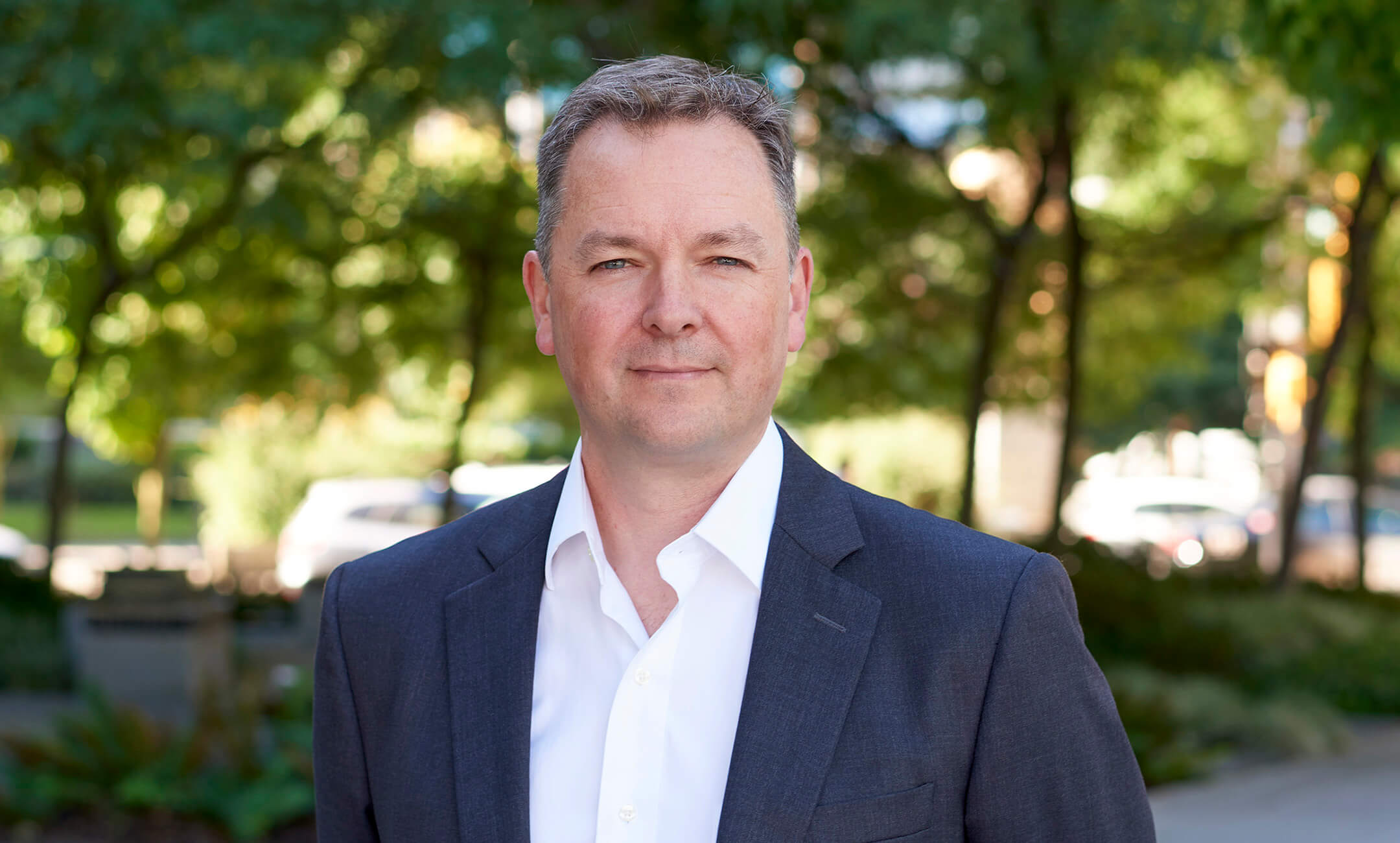 For more information, please contact:
Robb Graham, Principal
Email: rgraham@dsai.ca
Phone: +1 416 862 8800 x254
VANCOUVER – Diamond Schmitt Architects is pleased to announce that Derek Newby has returned to the company as a principal in our growing Vancouver practice.
Derek brings extraordinary experience to designing mixed-use, office and academic facilities and is recognized nationally for his leadership in sustainable design and high-performance buildings. For years he has advocated for low-carbon buildings, both through the application of Passive House principles to reduce operating emissions and through the use of timber to reduce embodied emissions.
His recent work includes designing Canada's Earth Tower in Vancouver, a proposed 38-storey mixed-use building built mainly of timber to Passive House standards. He was also the Project Architect for Orchard Commons, a large mixed-use hub at the University of British Columbia, and he led the design for numerous office projects planned for downtown Vancouver.
Most recently Derek worked alongside Diamond Schmitt on the Peter A. Allard School of Law at UBC and the Tommy Douglas Public Library in Burnaby BC – both of which reflect a deep commitment to practical, elegant design.
Derek is a member of the Architectural Institute of British Columbia and the Royal Architectural Institute of Canada. He is a LEED accredited professional, a Certified Passive House Designer and has served on the Advisory Design Panels of New Westminster and Surrey, B.C.
Said Newby: "I'm delighted to rejoin my colleagues here and look forward to expanding our presence in BC, across Western Canada and into the US."
Said Donald Schmitt, the firm's co-founder: "Having worked with Derek in Toronto and collaborated when he returned to Vancouver with his family, we are excited to welcome him back to Diamond Schmitt".
Diamond Schmitt Architects has studios in Toronto, New York, and Vancouver and an extensive portfolio of academic facilities, commercial and residential projects as well as healthcare, recreation and performing arts centres throughout North America and abroad.