Diamond Schmitt participates in call for Indigenous artists for new national library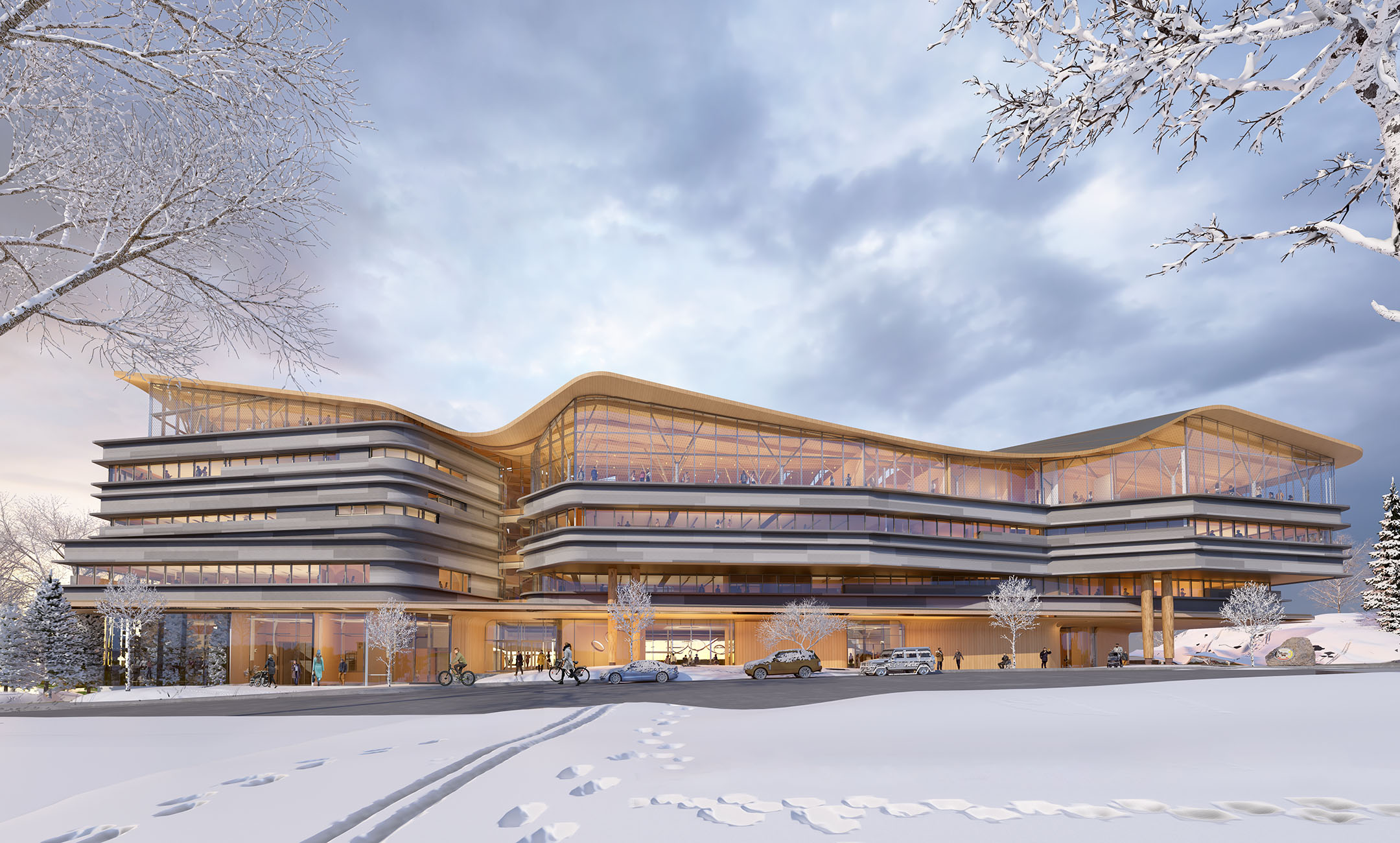 For more information, please contact:
Melanie Coates, Communications Director
Email: mcoates@dsai.ca
Phone: +1 416 862 8800
OTTAWA - Today Sydney Browne, principal at Diamond Schmitt architectural firm joins Dawn Saunders Dahl, Ottawa Public Library - Library and Archives Canada (OPL-LAC) Joint Facility's Curator of Indigenous Art and members of the OPL-LAC Joint Facility Project Team at the first of two virtual information sessions to learn more about the recently announced Indigenous Public Art Calls to Artists. Scheduled to open in late 2024, the OPL-LAC Joint Facility will have Indigenous art integrated into the building to create a welcoming and inclusive space representing strong, traditional and contemporary Indigenous artists. A second "Calls to Artists" briefing for Indigenous artists/teams will take place on Thursday, March 4, 2 to 3:30 pm (EST).
These virtual sessions are an opportunity for interested applicants to learn more about developing proposals and to consult with the Curator of Indigenous Public Art, Project Team, and City of Ottawa Public Art Program. Through regular dialogue with the Project Team and as the building design evolved, opportunities for Indigenous public art were identified. These were developed into "Calls to Artists" and announced on February 17, 2021 with a final deadline for submissions on May 31, 2021. The Indigenous Art Program for the OPL-LAC Joint Facility will honour, support and showcase Indigenous art created by Indigenous Artists from Canada. This program will integrate public art artwork by local, regional and national Indigenous artists (First Nations, Inuit and Métis Nation) throughout the interior and exterior of the facility designed by Diamond Schmitt, in joint venture with Ottawa partner, KWC Architects.  
The new building promises to be a cultural showplace for the country's heritage, a meeting place for local residents and visitors alike. Diamond Schmitt and partner KWC and OPL-LAC leadership have involved the public in the design process in a close and collaborative way through the engagement of more than 4,000 persons at public hearings, on-line and virtually across the nation and locally. For Diamond Schmitt principals, Donald Schmitt, Gary McCluskie and Sydney Browne "...partnership and inclusion have been very important ideas for the project from the start; they have shaped the building in so many ways large and small, and continue to drive our work as we complete the detailed design for the project. At the beginning of our conversations with the Public Art office and Dawn Saunders-Dahl, this was an abstract idea, but part of our responsibility as the architects for the building has been to create places in the project where works of art will be truly integral to the experience of the building and collections, not simply added after construction is complete," confirms Browne. 
The OPL-LAC Joint Facility will be a welcoming, reflective and inclusive space, where people can connect to each other and their history. Meaningful engagement with the Algonquin host nation, local and national First Nations, Inuit and Métis Nation individuals and organizations continues to be one of Diamond Schmitt's and the OPL-LAC Project Team's highest priorities throughout the design and construction of the joint facility. To find out more please visit OPL-LAC Joint Facility's website.
The City of Ottawa has invited Indigenous artists to submit applications for the following opportunities:
Expression of interest for an Indigenous Public Art Mentor;
Request for Proposals for Inuit artists to offer existing artworks for direct purchase;
Request for Proposals for Algonquin artists and artist teams to design, fabricate and install artwork for an Indigenous multi-purpose room / children's reading room and to provide designs for exterior frit / interior glass film;
Request for Proposals for Indigenous artists from across Canada to design, fabricate and install artwork for the interior of the Pimisi entrance and exterior sculptures; and
Request for Qualifications for Indigenous artists from across Canada to design and install artwork on seven exterior pillars.
"Call to Artists" Virtual Briefing for Submissions from mid-career and emerging Indigenous visual artists/teams:
Tuesday, March 2, 6 to 7:30 pm EST
Thursday, March 4, 2 to 3:30 pm EST
Duration: 90 minutes
Where: The sessions will take place on Zoom.
RSVP: Please register your interest here
Deadline for Submissions:
Monday, April 12, 2021, 4.00pm EST (Indigenous Public Art Mentor)
Monday, May 31, 2021, 4.00pm EST (all other Calls to Artists)
Budget: Opportunities from $30,000 to $425,000 plus Harmonized Sales Tax
Contact Information: Dawn Saunders Dahl, Curator - Indigenous Art, Indigenouspublicart@gmail.com
About Diamond Schmitt
Diamond Schmitt is a global architecture firm that designs transformative, purpose-driven, and highly sustainable buildings across sectors. Delivering innovative architecture that empowers people, communities, and organizations to harness change for the greater public good, Diamond Schmitt employs a collaborative research process to create bold designs renowned for their exceptional performance and meticulous craftsmanship. With offices in New York, Toronto, Vancouver, and Calgary, Diamond Schmitt is currently leading the design for The Ottawa Public Library and Library and Archives Canada (OPL-LAC) Joint Facility and New York Lincoln Center's David Geffen Hall.