Peggy Theodore appointed to Sustainable Labs Canada Board of Directors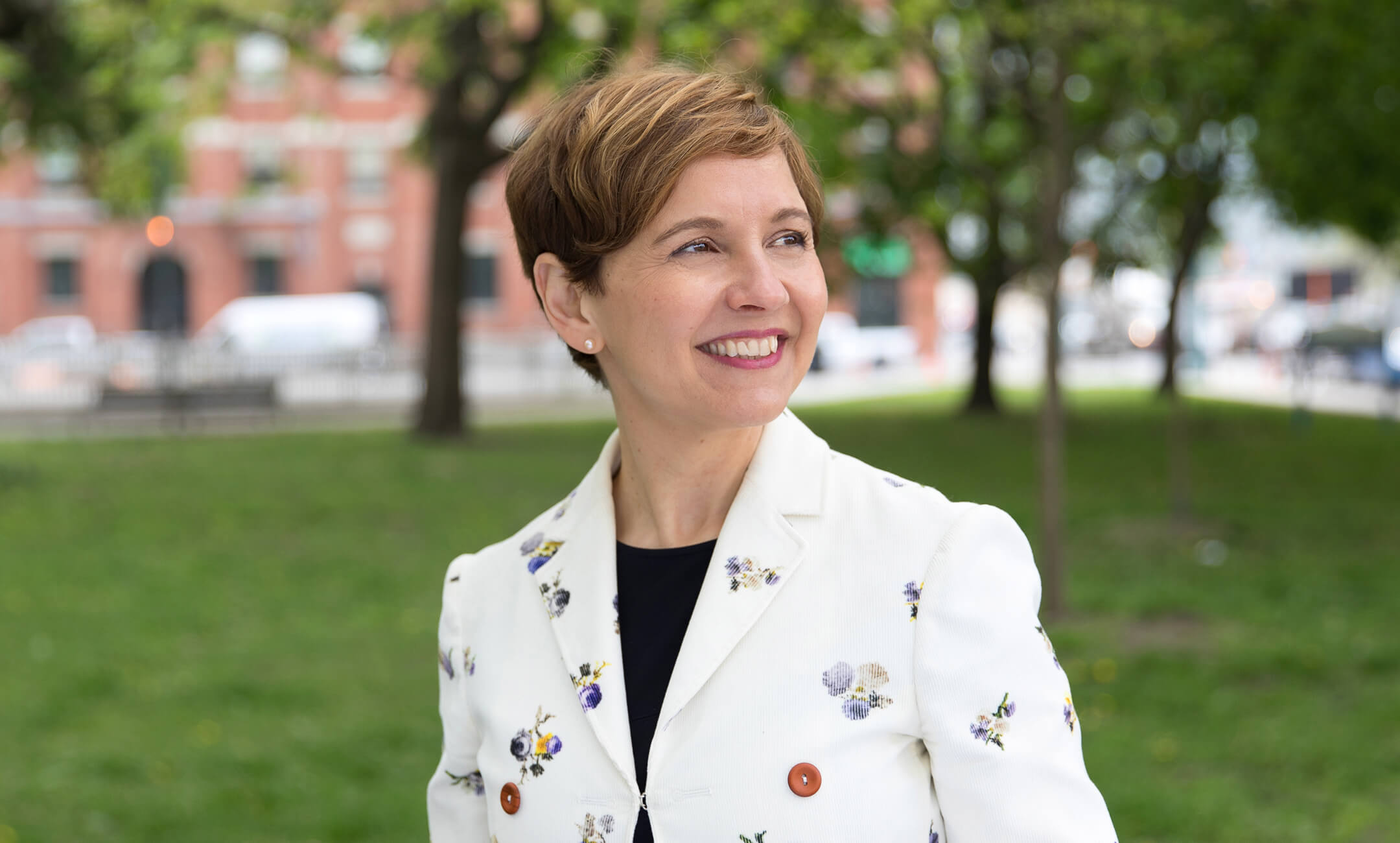 For more information, please contact:
Melanie Coates, Communications Director
Email: mcoates@dsai.ca
Phone: +1 416 862 8800
Principal Peggy Theodore has joined the Sustainable Labs Canada Board of Directors for 2021. As one of Diamond Schmitt's leading research and laboratory experts, she will contribute her knowledge as Sustainable Labs Canada navigates the ongoing challenges COVID-19 presents to sustainable laboratory design.
Peggy is a LEED Accredited Professional and has particular interest in sustainable design solutions. She has designed research and laboratory spaces of a variety of complex program types including for health innovation, cancer research, communicable disease research, advanced manufacturing and novel cell manufacturing systems. Peggy is passionate about design, and its ability to affect positive social change and a positive impact on the environments in which we live.
Peggy's extensive portfolio includes the School of Medicine at Queen's University; LEED Gold Certified Life Sciences Centre at the University of British Columbia, the LEED Gold Certified Papadakis Integrated Sciences Building at Drexel University, the LEED Gold CI Public Health Ontario Central Laboratory, the Ontario Institute for Cancer Research, and the LEED Gold target Biological Sciences Complex Renewal at the University of British Columbia.
She has presented at architecture and sustainable design conferences across North America and contributed to white papers including Building Resiliency in a Pandemic.
Sustainable Labs Canada is a volunteer organization of Canadians interested in ensuring that we have sustainable labs in our communities. Their group includes members from the public and private sectors with representation from: academic, hospital and national labs; facility representatives; sustainability experts; design teams; and product specialists. They are focused on collaborating and sharing knowledge and expertise on everything from new technologies to planning principles to operational solutions that will make our laboratories some of the most sustainable environments possible.