Papadakis Integrated Sciences Building
"There is hardly a college today that isn't rushing to build its own version of Papadakis."

Inga Saffron, Architecture Critic, Philadelphia Inquirer
The Papadakis Integrated Sciences Building fosters strong connections to Drexel's campus, and within the research community. The University challenged our design team to develop a design that redefined Drexel's traditional approach to science buildings which previously were closed, introspective and formal. Open and accessible, the Papadakis Integrated Sciences Building invites a fuller engagement with the university experience.
Our design establishes an enriched and durable material palette in the University precinct, with Indiana limestone, low-iron glazing, fritted glass sunshades and extruded aluminum paneling. The building form responds to and reinforces the diagonal geometry of the historic Woodlawn Walk, creating public landscaped open space along the west façade. A grade level café and outdoor terrace invites community use and animates the pedestrian precinct shared by the site.­­
The academic program, organized around a central atrium and activated by a four-story spiral staircase, provides open, transparent and convenient connection between disciplines, faculty and students. Balconies and lounges at each level afford opportunities for collegial collaboration and social interaction. High transparency glazing engages the wider community in the life of the building, showcasing the interdisciplinary use of shared spaces and the dynamic mosaic of campus life within.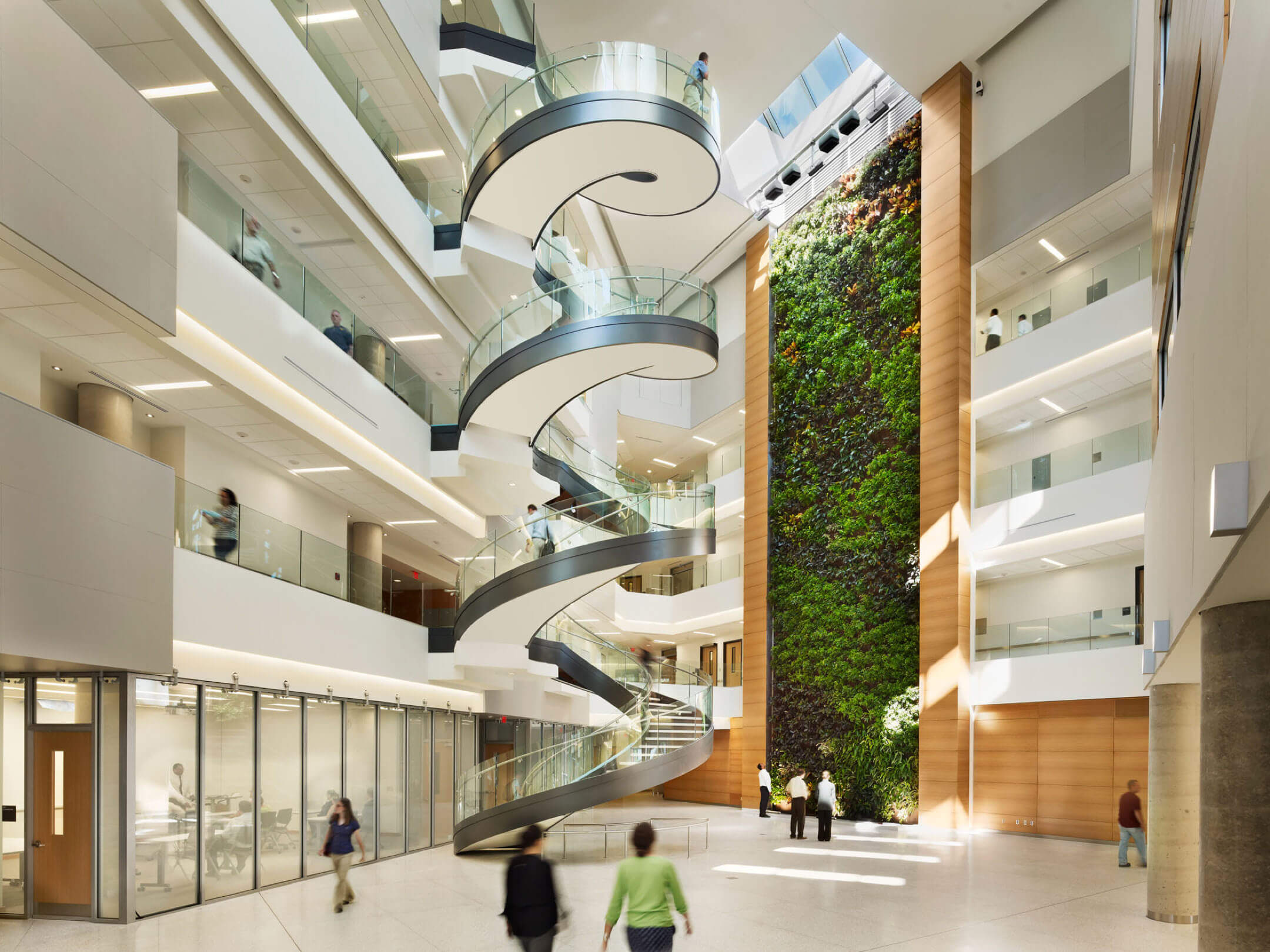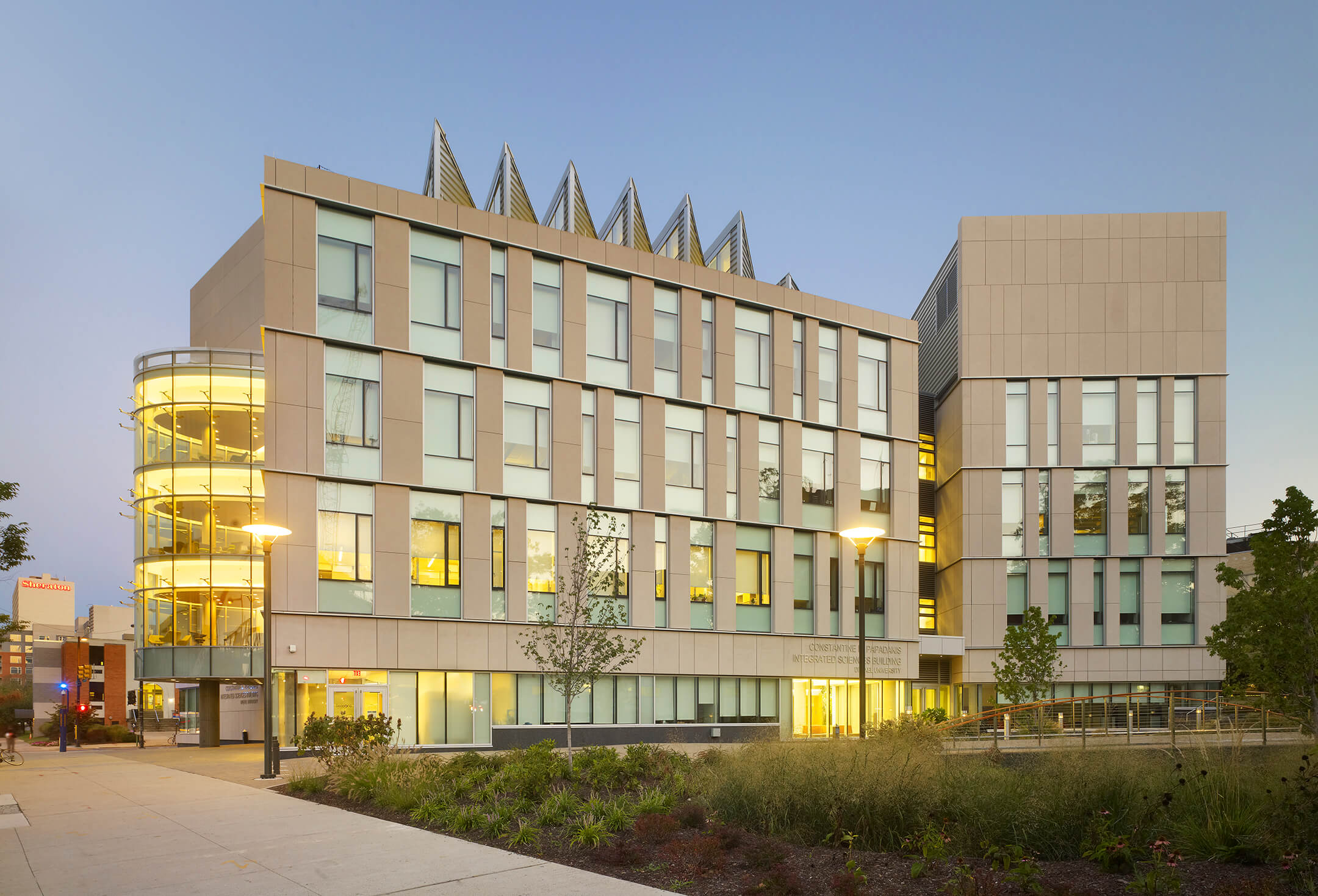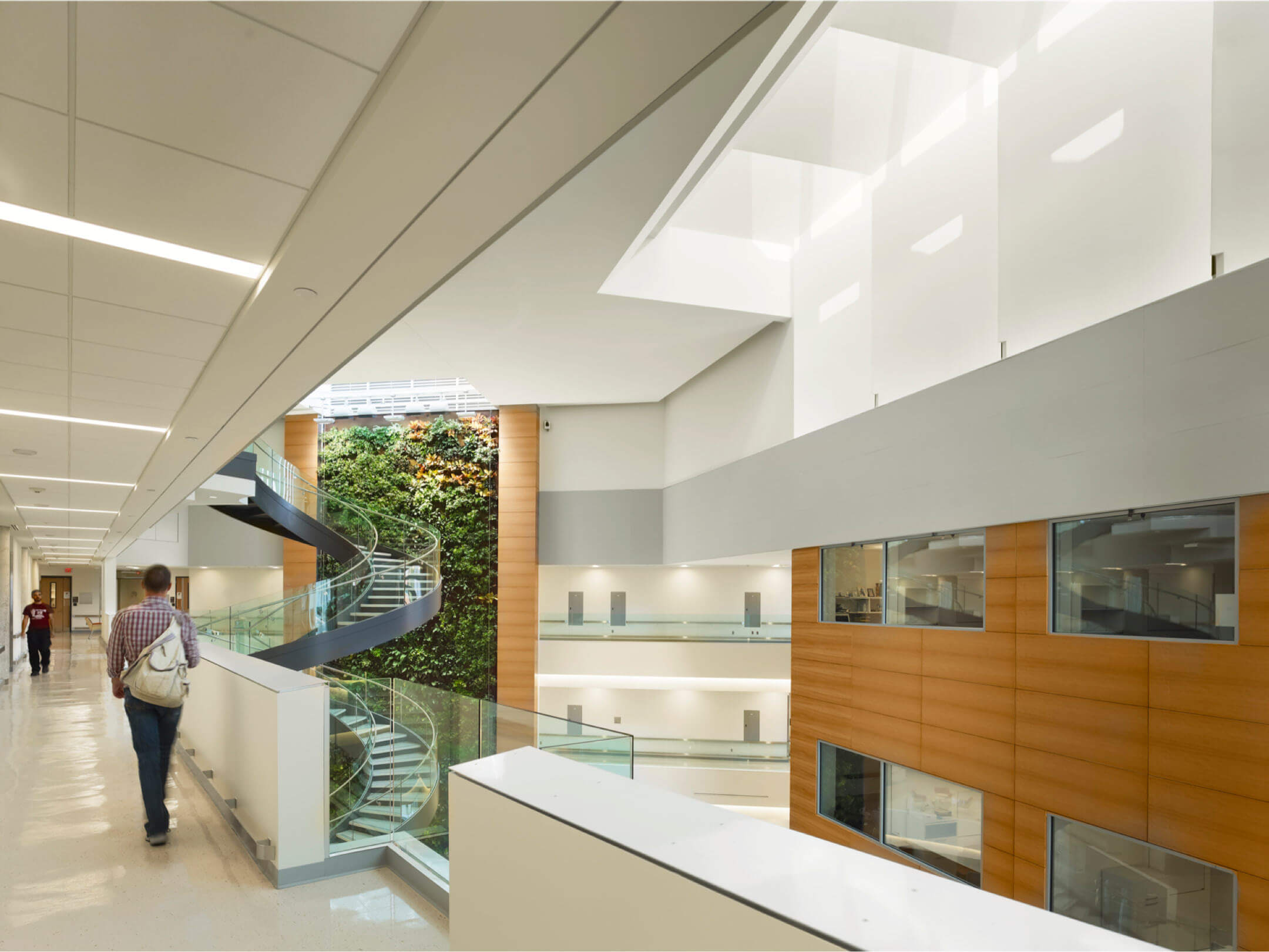 Location
Philadelphia, Pennsylvania, United States of America
Client
Drexel University
Completion
2011
Sustainability
Green Globes, LEED Gold Certified




In Association with
H2L2 Architects
Photography
Tom Arban and Halkin Architectural Photography




Awards
See all project awards

2013 Green Roofs for Healthy Cities – Interior Green Wall Award of Excellence

2013 March of Dimes Building Awards – Philadelphia Project of the Year

2012 Plantscape Industry Alliance Association – Judges Award

2012 Glass Magazine Awards – Most Innovative Glass Project

Team
See full project team