Peggy Theodore named to the ULI WLI 2021 Championship Team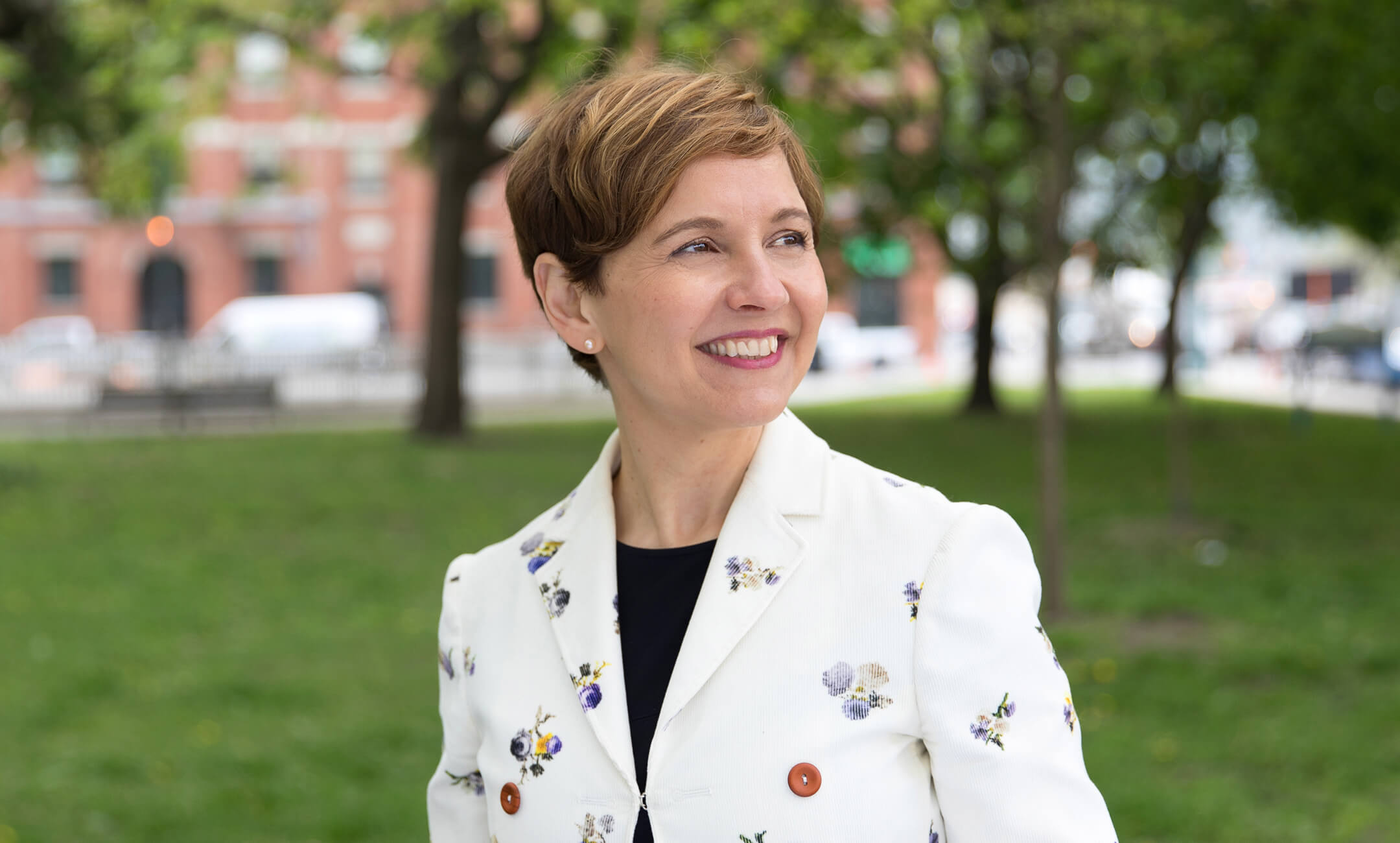 For more information, please contact:
Melanie Coates, Communications Director
Email: mcoates@dsai.ca
Phone: +1 416 862 8800
TORONTO- Diamond Schmitt Principal Peggy Theodore has been inducted to the Urban Land Institute (ULI) Women's Leadership Initiative (WLI) 2021 Toronto Championship Team.
The WLI Championship Team profiles female-identified real estate experts and leaders and recognizes the talent that exists in our city region. Each year a subset of the most influential female-identified leaders in the Toronto real estate community and land use sector will be chosen as Champions and formally inducted at the annual WLI reception.
Championship Team members are selected by a panel of their peers based on a record of exceptional leadership in the real estate development and land use disciplines; dedication to, and success at, building thriving communities across the Toronto region; and capacity to inspire others in the industry.
Peggy is passionate about design, and in particular, its ability to affect positive social change and a positive impact on the environments in which we live. Over her 25 years at Diamond Schmitt, Peggy has made significant design contributions to building thriving post-secondary and research communities across the GTA and the Golden Horseshoe. Peggy is an excellent facilitator who recognizes the importance of teamwork in achieving the best solutions to complex design challenges. Her extensive portfolio includes the Regent Park Community Health Centre; the Maria A. Shchucka Library; the LEED Gold CI Certified Public Health Ontario Central Laboratory; the Ontario Institute for Cancer Research; and the Ryerson Image Arts Centre at Ryerson University. These projects support community building in diverse and innovative ways and provide space for high-value services that drive knowledge and economic growth within the region.
Read more about the 2021 Championship team inductees here.