Ontario Institute for Cancer Research
Headquartered in the MaRS building in Toronto's Discovery District, the Ontario Institute for Cancer Research (OICR) is an independent, not-for-profit corporation with a focus on the translation of ideas into products, services and improved clinical practice. The organization is dedicated to research in the prevention, early detection, diagnosis and treatment of cancer and is the computational core for a worldwide network of 35 cancer research facilities. OICR currently has key research efforts underway in small molecules, biologics, stem cells, imaging, genomics, informatics and biocomputing, from early stage research to Phase III clinical trials.
The expanded OICR facilities on floors 5 and 6 of the new MaRS Phase II Tower include a two-level bridge connection to the existing OICR facilities creating a contiguous space for the research teams. The two floors are connected with a helical staircase configured like a strand of DNA. The stair acts as a focal point and linkage for the two floors, provides a reception area for guests and a lively breakout space for the staff.
The new floors accommodate a significant increase in computational laboratory and office space. Research labs and workspaces are located at the perimeter and the extensive use of glazing and low partitions allows natural light to penetrate deep into the floor. Systems furniture is used in the workspaces to encourage and facilitate collaboration amongst researchers.
The interior fit-out was characterized by a modern and highly flexible aesthetic that is intended to facilitate communication and the cross-pollenization of ideas.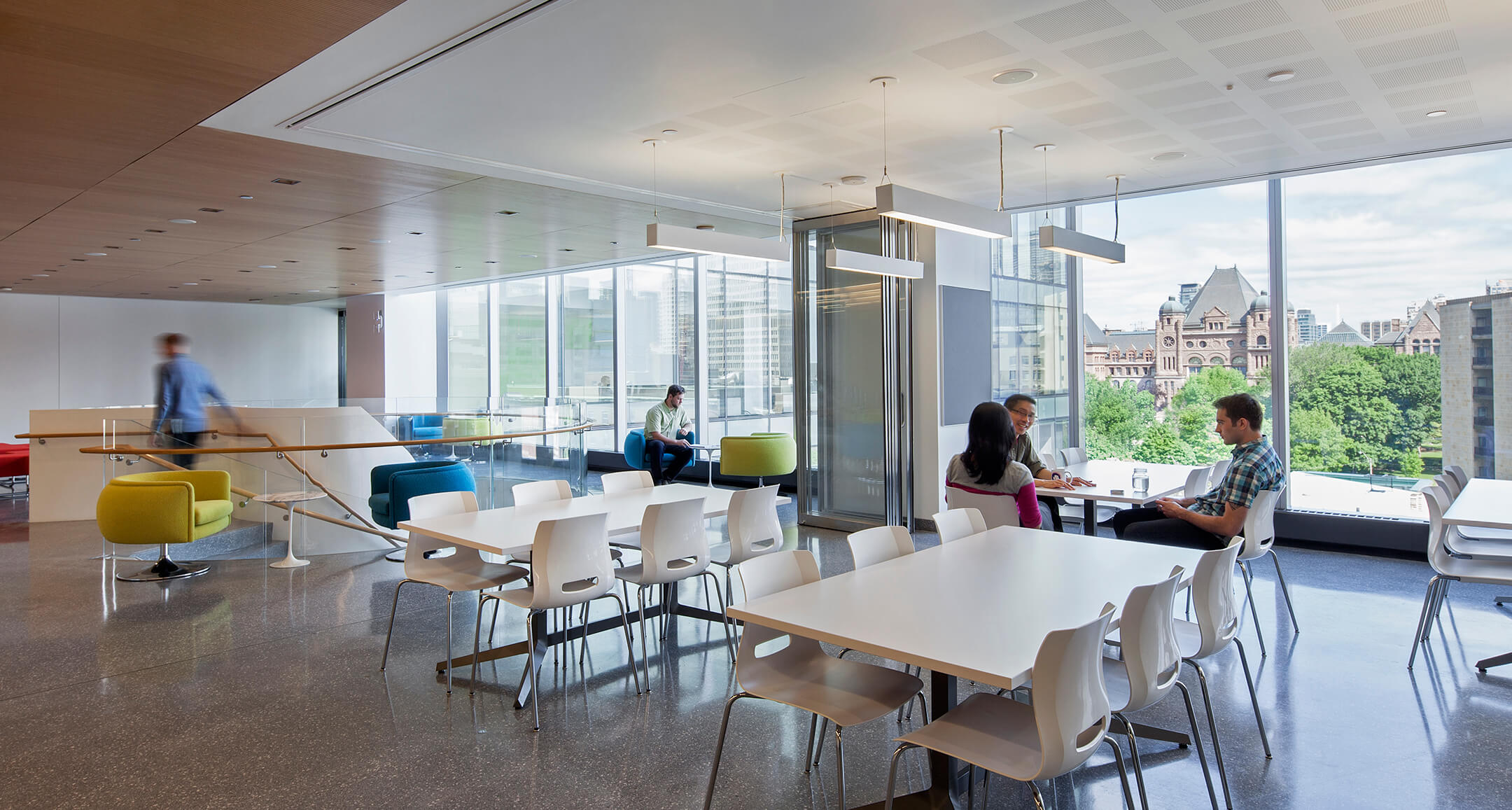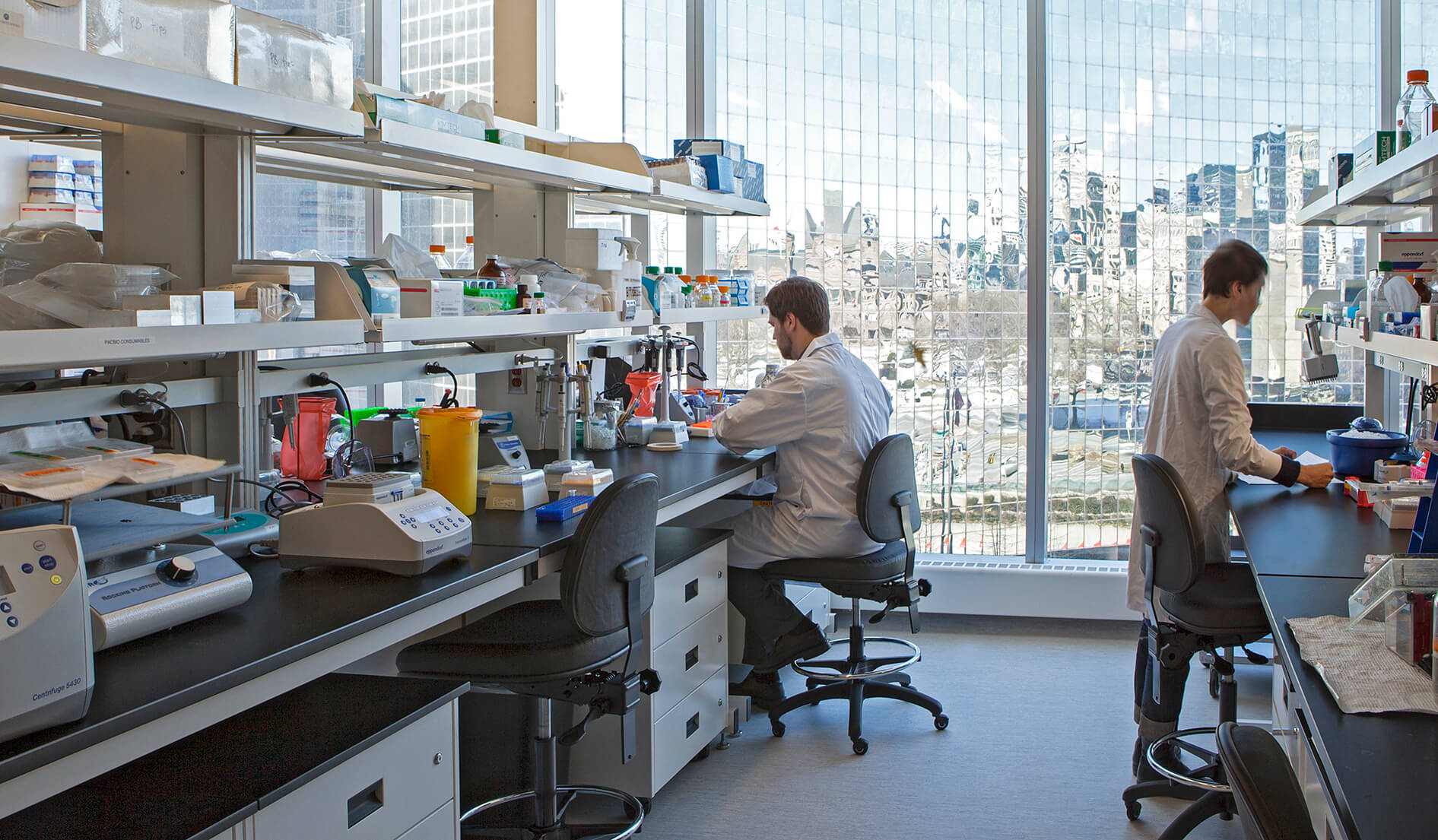 | | |
| --- | --- |
| Client | Ontario Institute for Cancer Research |
| Completion | 2014 |
| | |
| Photography | Lisa Logan |
| | |
| Team | See full project team |