Architect's Newspaper: New York's New Living Room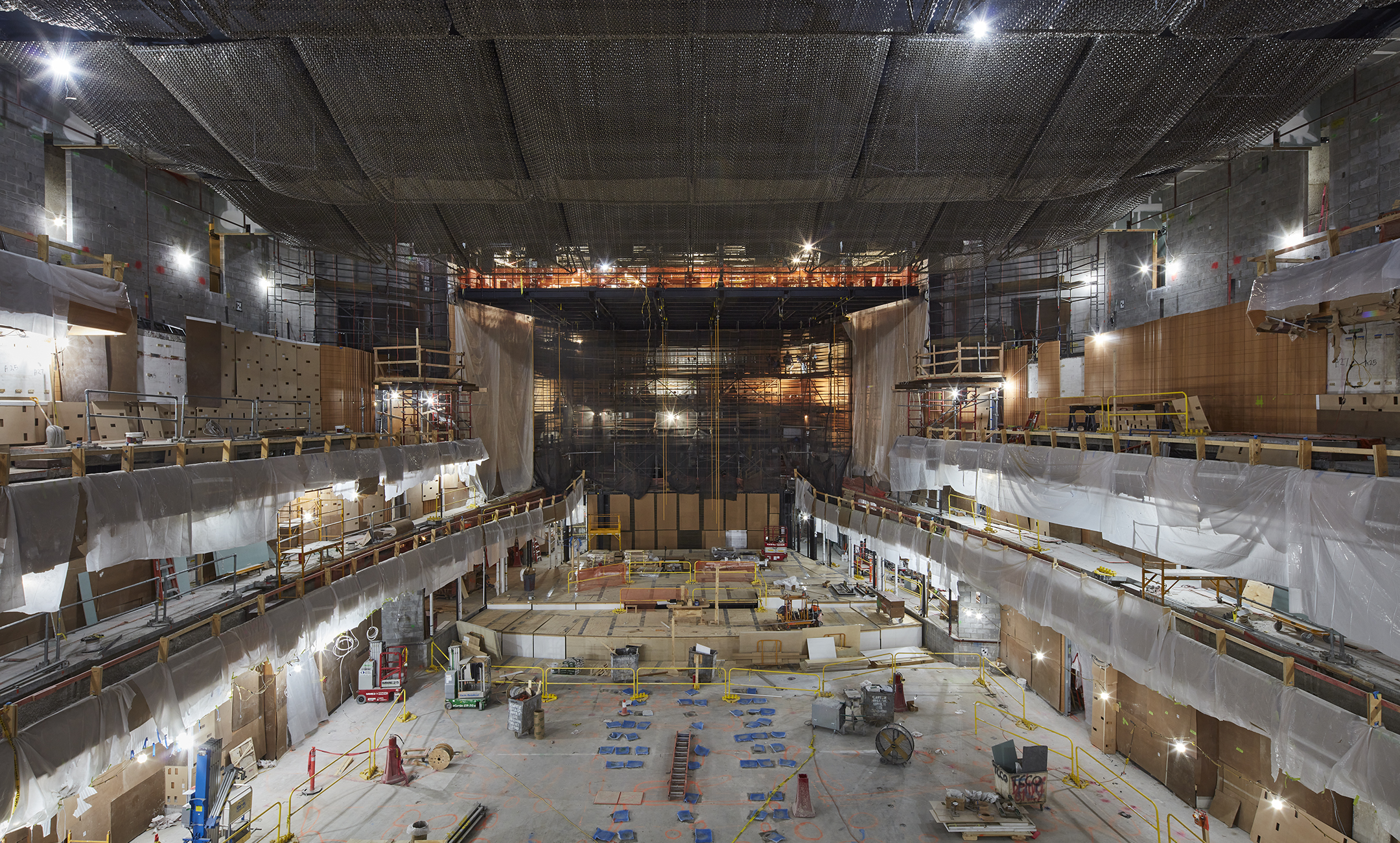 For more information, please contact:
Andrea Chin, Communications Director
Email: achin@dsai.ca
Diamond Schmitt and Tod Williams Billie Tsien Architects' design of David Geffen Hall is featured in an article by Emily Conklin in The Architect's Newspaper.
"Inside the heart of the entire project, new auditorium seats are still sheathed in plastic wrap and floors are protected with thick brown paper, but already the centerpiece showcases its reimagined interior. The new hall resembles the weaving of a picnic basket: A specially sourced, fair-hued beechwood undulates away from the wall in a pattern resembling a sine wave; the pattern of bulges and concavities was engineered for acoustic feedback and integrated lighting. While raw material gives the void a stripped-down feel, another striking move was the removal of the pipe organ that once held center stage. Catering to modern performance, a new electronic organ has been installed. The console from which its sound originates can be moved anywhere on- or offstage, like DJ equipment. Gary McCluskie, principal architect with Diamond Schmitt, said that the work will mean "all can feel welcome and excited, no matter what music you have on your playlist."
What's also unexpected is the complete loss of the traditional proscenium stage. No walls or panels separate the sight space of the stage from the trappings of lighting, grip ladders, and microphones suspended from the ceiling. There will be no more velvet curtain falls here, as the audience now envelops the stage, somewhat like the Shakespearean theater in the round. First-tier rows flank the stage itself, and a small, steep seating area appears behind the stage, setting up a 360-degree panorama."
Read the full article here.