Diamond Schmitt named one of Canada's Greenest Employers 2023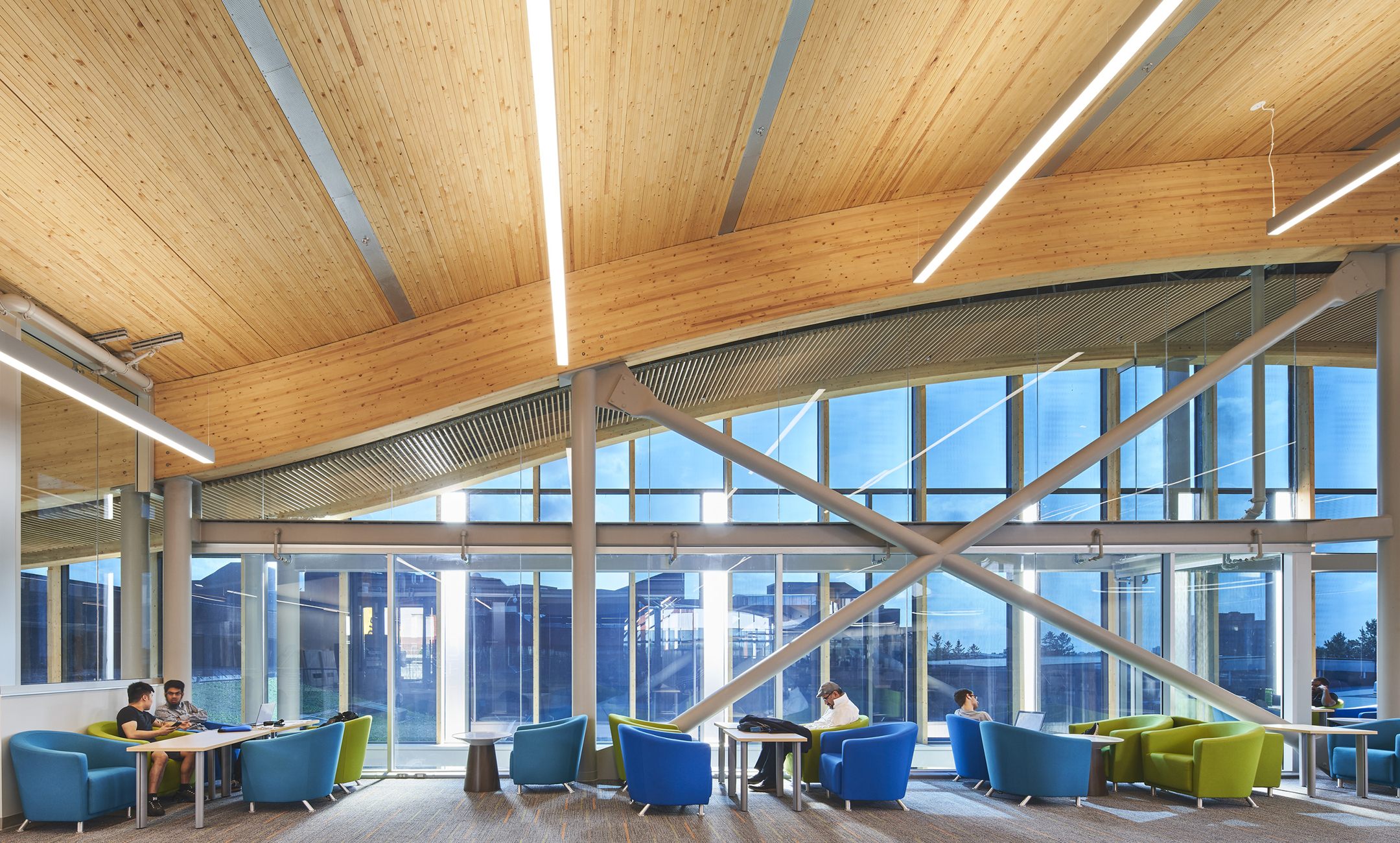 TORONTO - Diamond Schmitt has reaffirmed its status in Canada's Greenest Employers program for the eighth year in a row. Selected by Mediacorp Canada Inc., Canada's Greenest Employers are recognized for their emphasis on sustainable operations, and for developing practical environmental programs and initiatives that engage their employees to create positive environmental change.
"This year's winners are leaders in their fields, creating unique and practical green initiatives that engage employees and address the very human desire to be good stewards of our environment," says Richard Yerema, executive editor of the project. "These engaging and unique initiatives are what set the winners apart from other organizations and make their employees – and prospective employees – proud to be a part of driving tangible change in the environmental space."
Here are some of the reasons why Diamond Schmitt was selected:
Diamond Schmitt Architects is a leading advocate for the use of living walls and wood timber in major construction projects, highlighting the advantages of natural materials and the beneficial effects on individual health and well-being on indoor environments
Diamond Schmitt Architects encourages employees to put some of their green knowledge into practice through volunteering in new home construction with Habitat for Humanity as well as sponsoring the annual Green Building Festival, which is an industry conference on sustainable design
Diamond Schmitt Architects helps champion the movement towards greener building with over 40 completed LEED projects and additional LEED registered projects on the go -- and additional certifications and initiatives, including six net-zero (one project completed, with five underway), WELL AP certifications, Passive House certifications — and two projects designed to meet the "2030 Challenge" to be completely carbon neutral (or even better than neutral)
For a full summary of the editors' Reasons for Selection, please see here.
In addition to this recognition, Diamond Schmitt is among Canada's Top 100 Employers, Canada's Top Employers for Young People, Canada's Top Small and Medium Employers and Greater Toronto's Top Employers for 2023.