PwC-YMCA Tower Receives Award of Excellence at the 2022 Vaughan Urban Design Awards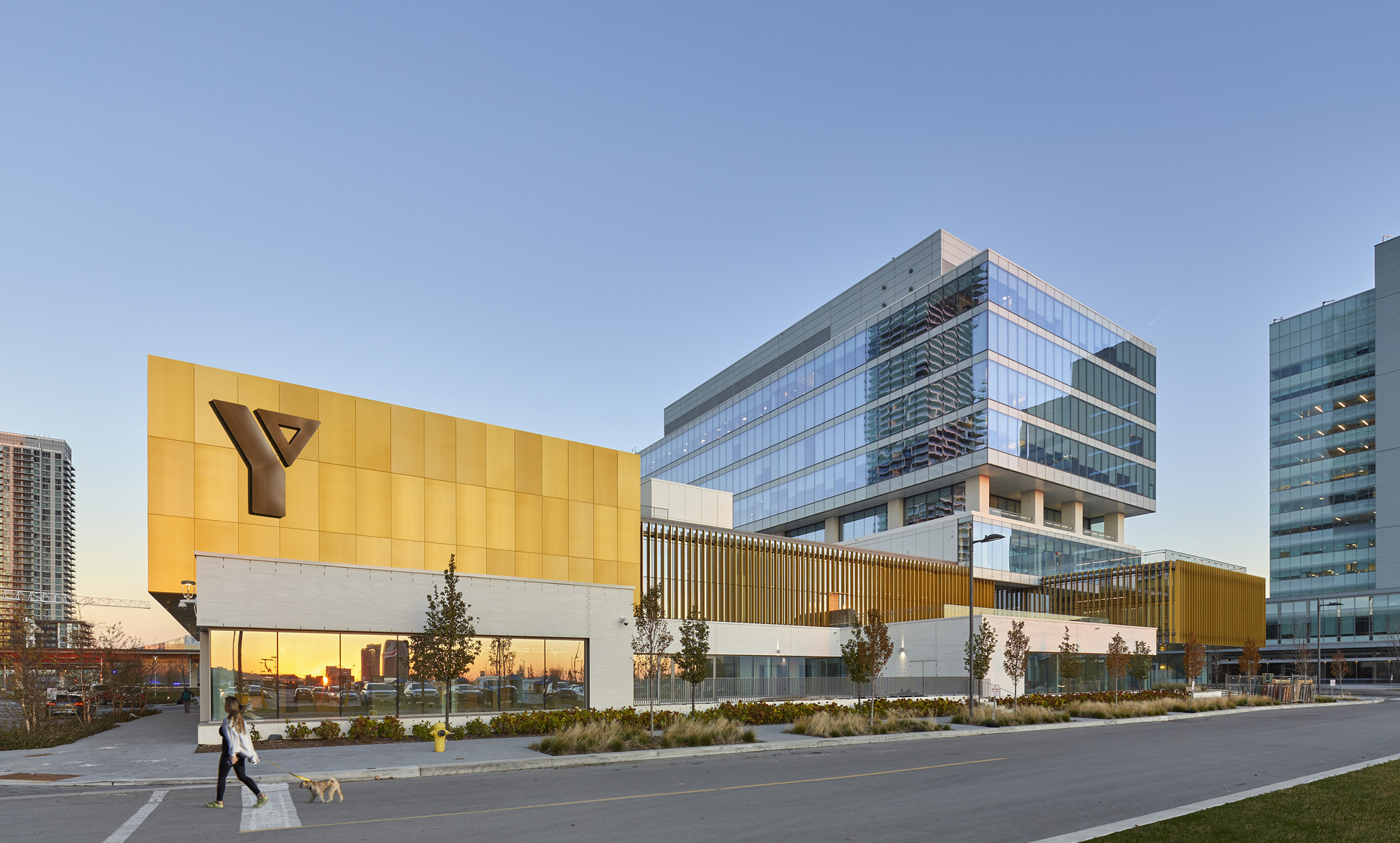 For more information, please contact:
Andrea Chin, Communications Director
Email: achin@dsai.ca
Mike Szabo, Principal
Email: mszabo@dsai.ca
The PwC-YMCA Tower has received an Award of Excellence at the 2022 Vaughan Urban Design Awards.
The Awards recognize and promote local development initiatives that demonstrate excellence in urban design, architecture, landscape architecture, public art and environmental stewardship within Vaughan. They reflect the community's commitment to quality and innovation in city building.
Positioned at an important intersection of live, work and play, the PwC-YMCA Tower serves a significant role within the developing SmartVMC District. The building demonstrates how merging community services and amenities with various transportation routes, provides a truly integrated way of urban living; and is already a major force in making Vaughan's SmartVMC District a true 21st-century community.
The jury unanimously agreed that the PwC-YMCA Tower is superlative in creating diverse and dynamic spaces inside and outside with great architectural execution that invites people into and through the
internal street that connects Buttermill Avenue with the SmartVMC Bus Terminal. The architecture is well-considered from a volumetric perspective, which makes for a dynamic and comfortable public space. The jury felt strongly that this project was successful in its role as a civic building and creates a beautiful place within the VMC for gatherings, performances or as a walk-through space, acting as a microcosm of the city that facilitates multiple activities. The jury commented that Vaughan is creating context as it creates architecture, and the PwC-YMCA Tower does this very well. It is building that appropriately responds to it four different edges and is successful in activating the streets.

Diamond Schmitt also won an Award of Merit for the complete block comprised of the PwC-YMCA Tower, SmartVMC Bus Terminal, Transit City condominiums and PXL Gallery.

Every five years, the City of Vaughan invites urban designers, architects, landscape architects, planners, engineers, developers, contractors, landowners and the general public to submit projects for consideration for the Vaughan Urban Design Awards. In the last edition, Diamond Schmitt's KPMG Tower won an Award of Excellence.
See the full list of 2022 winners here.