PwC-YMCA Tower Receives Award of Excellence at the 2022 Vaughan Urban Design Awards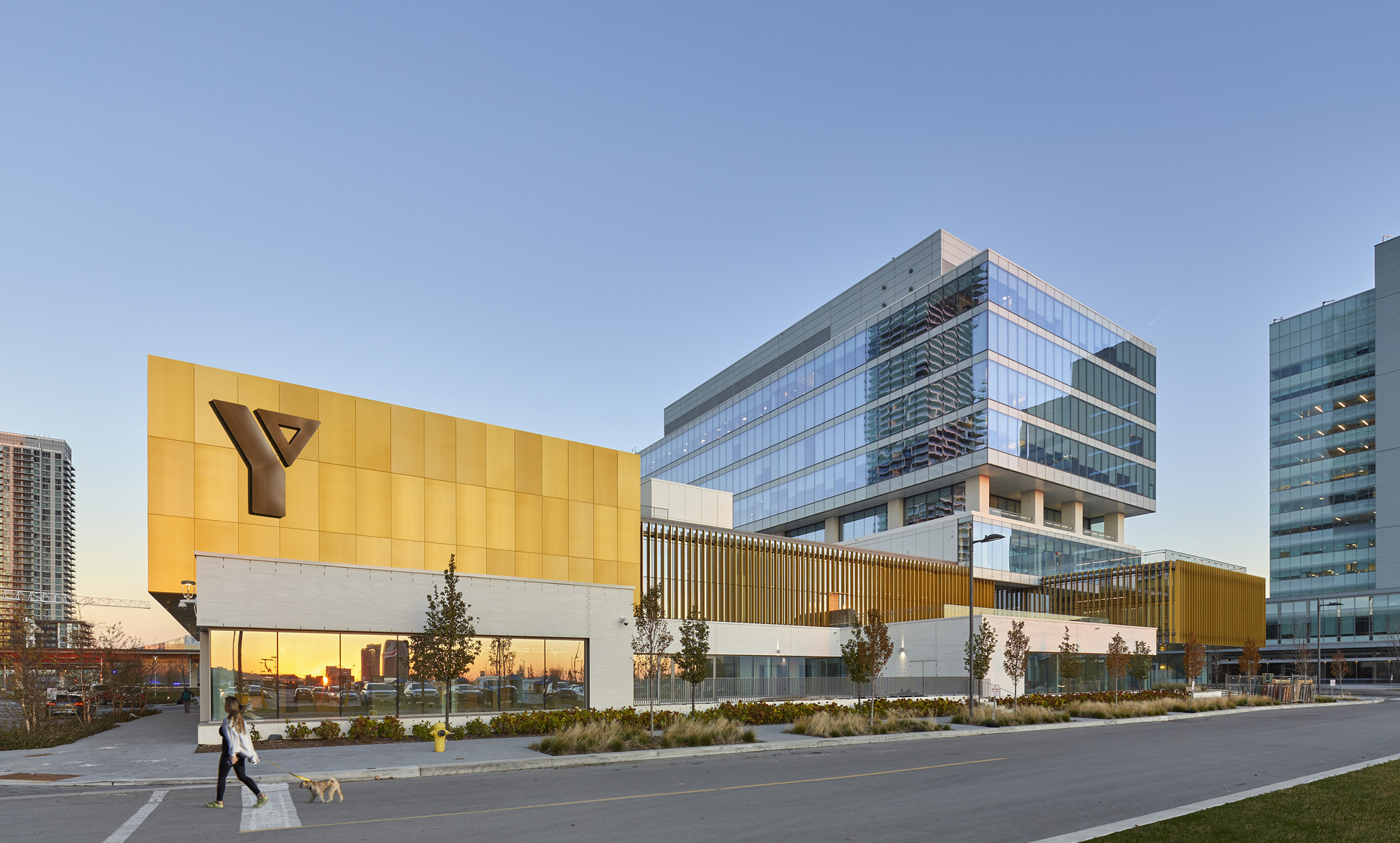 For more information, please contact:
Andrea Chin, Communications Director
Email: achin@dsai.ca
Mike Szabo, Principal
Email: mszabo@dsai.ca
The PwC-YMCA Tower has received an Award of Excellence at the 2022 Vaughan Urban Design Awards.
The Awards recognize and promote local development initiatives that demonstrate excellence in urban design, architecture, landscape architecture, public art and environmental stewardship within Vaughan. They reflect the community's commitment to quality and innovation in city building.
Positioned at an important intersection of live, work and play, the PwC-YMCA Tower serves a signifcant role within the developing SmartVMC District. The building demonstrates how merging community services and amenities with various transportation routes, provides a truly integrated way of urban living; and is already a major force in making Vaughan's SmartVMC District a true 21st-century community.

Diamond Schmitt also won an Award of Merit for the complete block comprised of the PwC-YMCA Tower, SmartVMC Bus Terminal, Transit City condominiums and PXL Gallery.

Every five years, the City of Vaughan invites urban designers, architects, landscape architects, planners, engineers, developers, contractors, landowners and the general public to submit projects for consideration for the Vaughan Urban Design Awards. In the last edition, Diamond Schmitt's KPMG Tower won an Award of Excellence.
See the full list of 2022 winners here.