"Public art is an urban design mechanism that brings vibrancy to the forefront, and gives a personality to the city. The PXL Gallery is theatrical and dynamic. It is not a static entity. The artist's work is constantly morphing and evolving, and the resulting effect is a sense of transformation that really aligns with the vision for SmartVMC."

Sharon Gaum-Kuchar, City of Vaughan's Senior Art Curator
Public art plays a critical role in the cultural life of any city. The PXL Gallery is a 10,000 square foot low resolution LED permanent art installation in the SmartVMC District, a 100-acre master-planned city centre in Vaughan. This modern art installation features rotating exhibits of curated moving artwork created by acclaimed digital artists. 
The PXL Gallery adorns the façade of Transit City 3, one of SmartVMC's residential towers designed by Diamond Schmitt. The Gallery conceals a six-storey parking structure, incorporated with the podium of the residential tower. Diamond Schmitt, in collaboration with SmartCentres, Studio F Minus and Mulvey & Banani Lighting has designed a unique prototype for a digital public art gallery to bring creative expression to the south facing fourth wall enclosing the transit square. The team investigated LED technology, glass, frit patterns and input standards while conducting substantial testing on the infrastructure supporting the gallery.   
Digital art, an art form created by software, on a computer platform, has begun to gain global attention over the past decade, with unlimited opportunity for impact and practicality. The more technology evolves, the more digital art blossoms. The versatility of this technology as a medium marries well with the scale of SmartVMC's PXL Gallery. Just as a traditional art gallery showcases featured artists, the PXL Gallery's digital flexibility enables artists' exhibits to rotate on-demand. 
The PXL Gallery is a beacon for the area, overlooking the on-site SmartVMC Bus Terminal and the Vaughan Metropolitan Centre TTC subway station. With excellent sightlines from the surrounding public realm, equal access for all, including commuters, residents, and visitors, the PXL Gallery is a bona fide light at the end of the tunnel.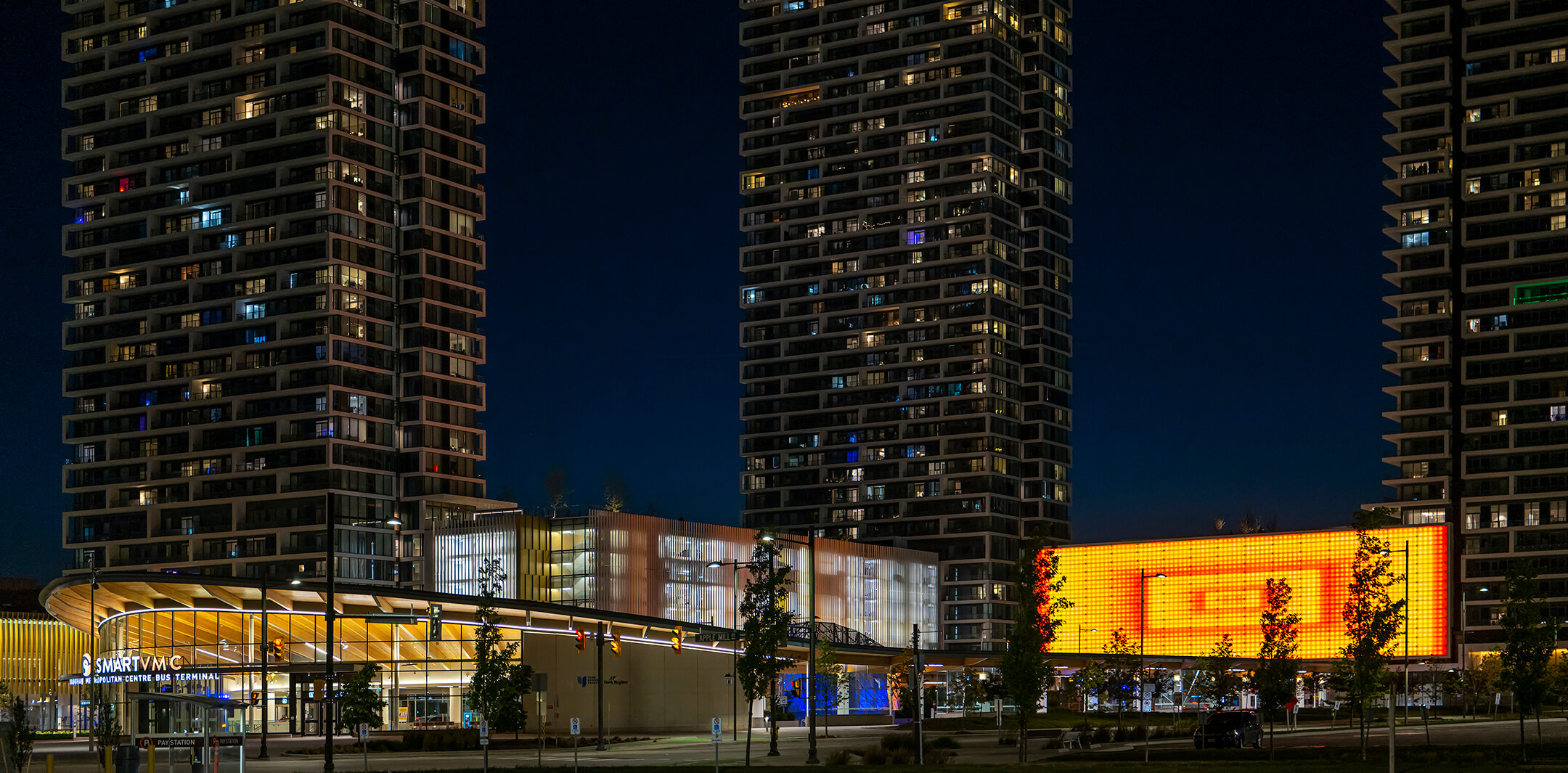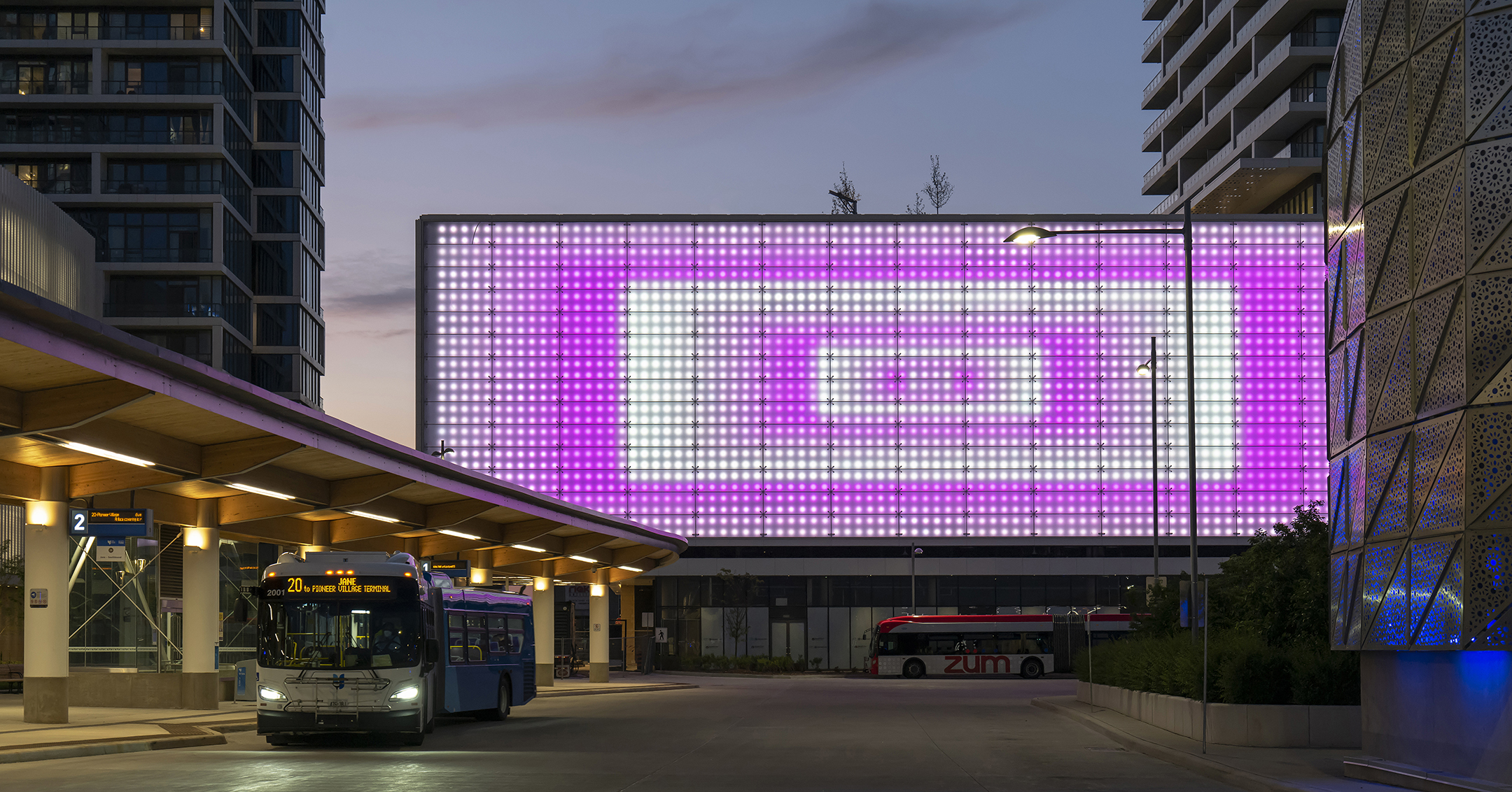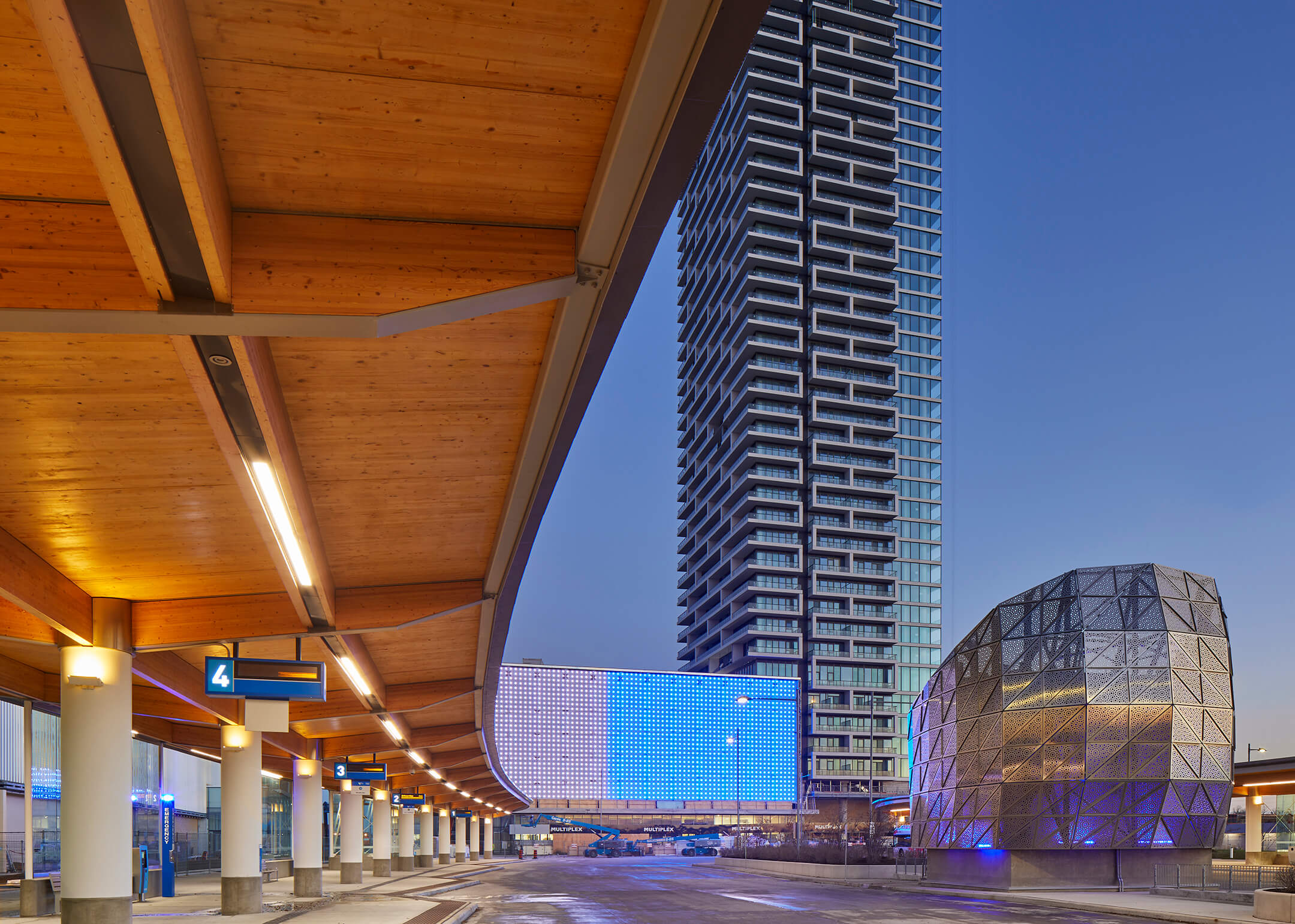 Client
SmartCentres
Completion
2021




In Collaboration with
Studio F Minus, Mulvey & Banani, and Jim Campbell
Photography
Courtesy of SmartCentres




Awards
See all project awards

2022 Vaughan Urban Design Awards – Award of Merit (for Transit Square Block)

Team
See full project team