Scarborough Academy of Medicine and Integrated Health
The new Scarborough Academy of Medicine and Integrated Health (SAMIH) combines flexible laboratory spaces, classrooms, and offices for the University of Toronto Scarborough, with functions that bridge the gap between the university and the community, such as a psychology clinic and pharmacy.
SAMIH stands as an important gateway to campus and is the first building you see when entering from the north. Responding to its corner condition, the design places particular attention on communal spaces in order to maximize its effectiveness as a building for learning, research, and public services. Set back from the road, the chamfered western corner of the building creates a welcoming plaza. The ground floor façade is transparent, creating a flow between the public gathering space and the building, inviting people in from all sides.
The building is characterized by a dynamic five-storey atrium that forms the 'beating heart' of the building and establishes a pedestrian artery that runs through its central axis. The atrium provides unobstructed views to the exterior and allows for natural light to penetrate the interior. It is clad in wood and integrates an abundance of greenery, bringing the surrounding ravine inside, creating a continuation of the surrounding landscape indoors that gives users and visitors of the building a sense of well-being. This central space offers collaborative learning environments where teachers, students, and faculty can lounge and interact with one another.
The design of SAMIH is one that is focused on healing, not only in its role as a place of medical education and research, and its commitment to healing people, but as an architecture that is healing for the environment. The structure of the building is based around a 9.6-metre steel grid that allows for a great degree of flexibility in the layout and services of lab spaces. This serves to extend the building's lifespan making it more sustainable by allowing the labs to be updated and rearranged with very little material waste and embodied carbon. The building is clad in a façade of integrated solar panels that help power the building and that shift in colour with the weather and sunlight animating the campus.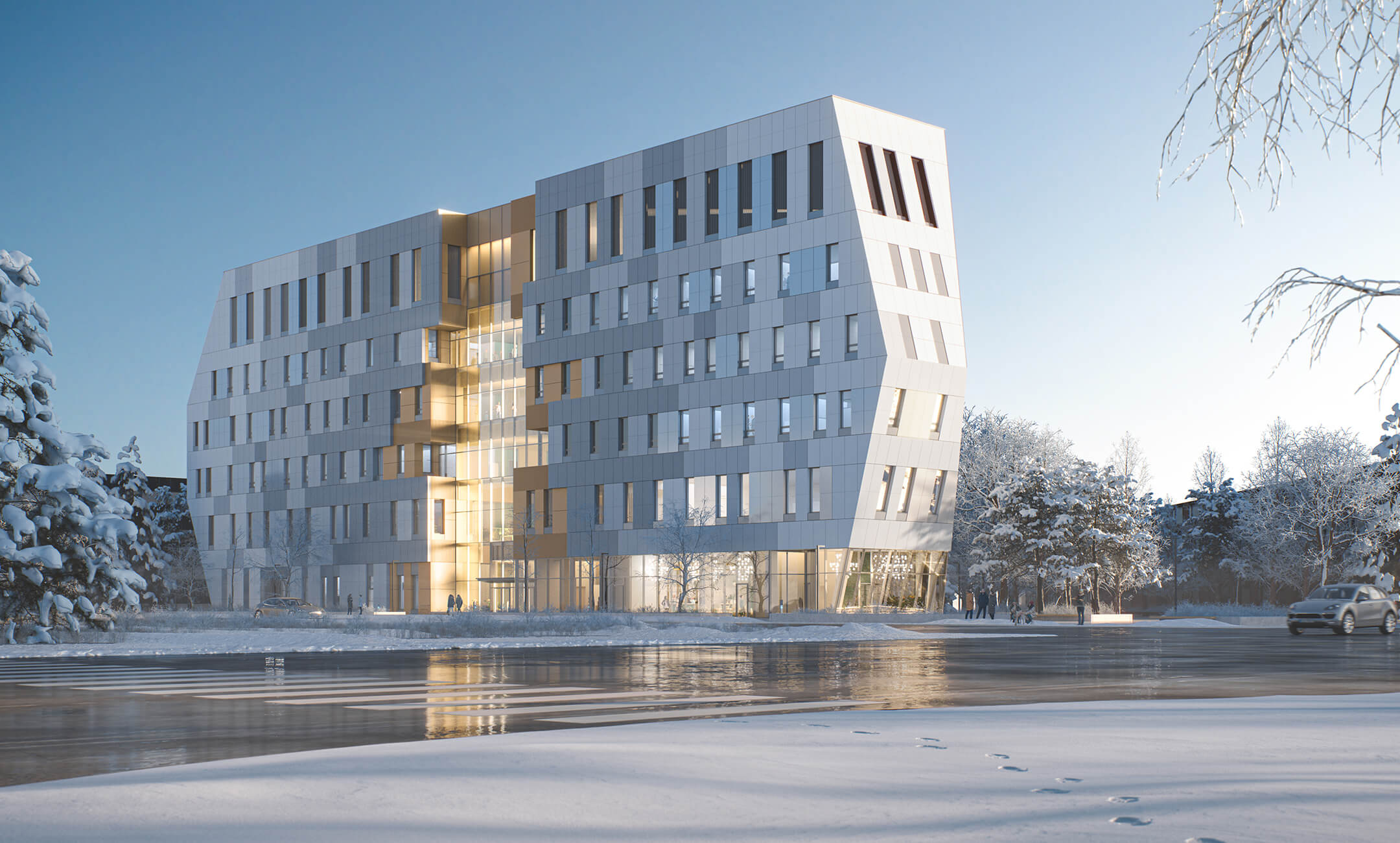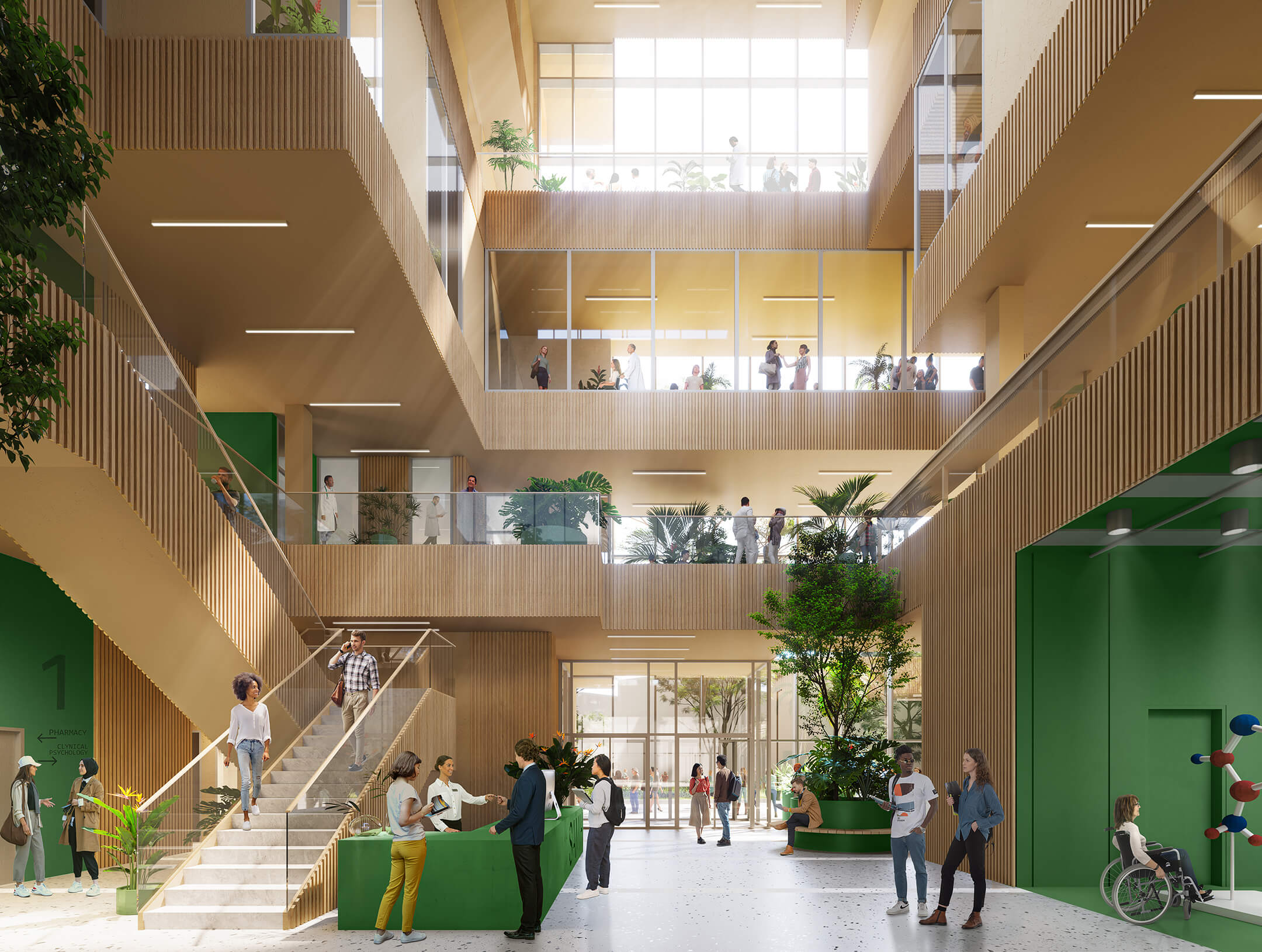 | | |
| --- | --- |
| Client | University of Toronto Scarborough |
| Completion | 2026 |
| Sustainability | LEED Silver Candidate |
| | |
| In association with | MVRDV |
| | |
| Team | See full project team |