Ana Maria Llanos named as Fellow of the RAIC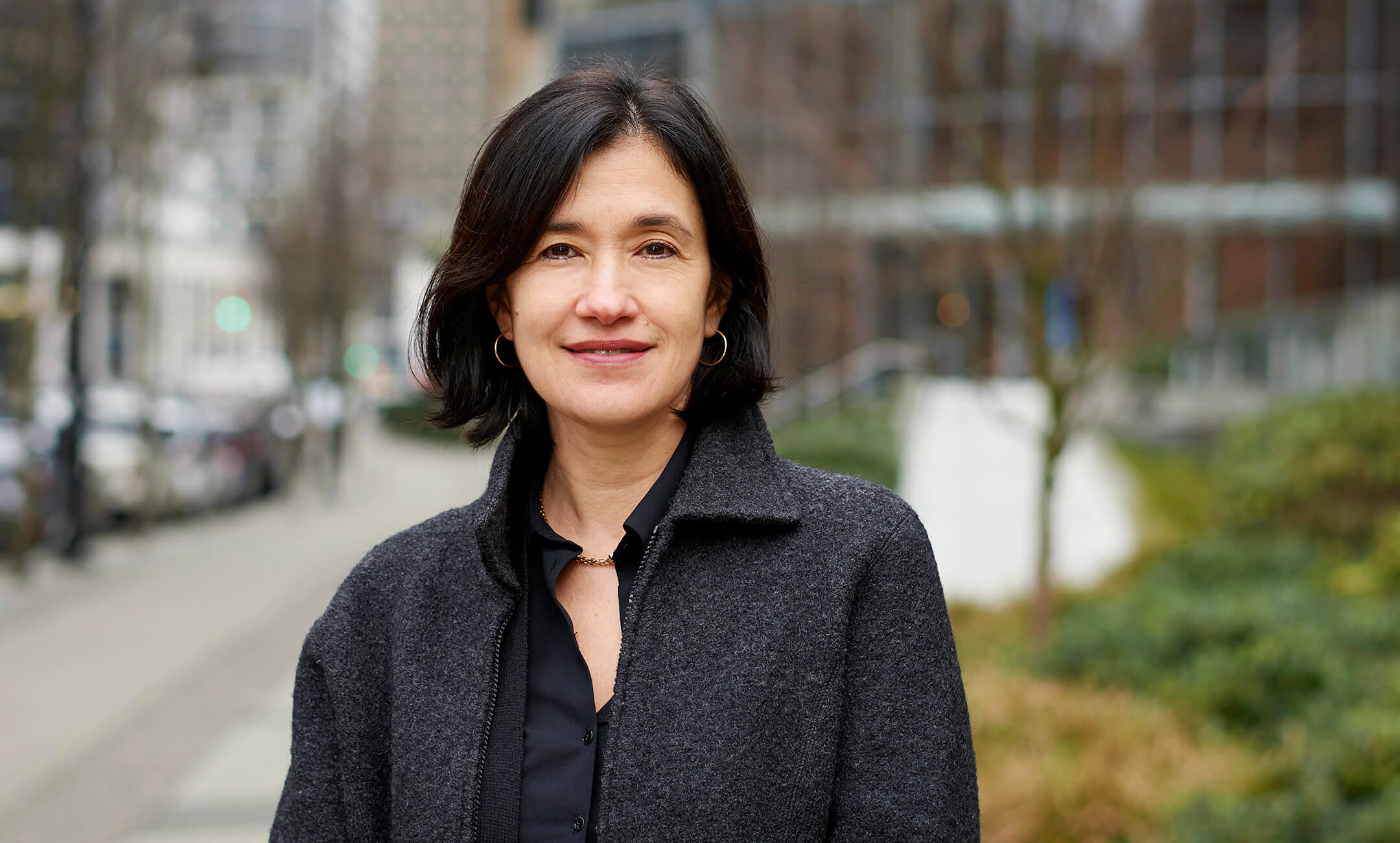 For more information, please contact:
Andrea Chin, Communications Director
Email: achin@dsai.ca
Ana Maria Llanos, Principal
Email: allanos@dsai.ca
Toronto, ON - Diamond Schmitt Principal Ana Maria Llanos has been named a 2023 Fellow by The College of Fellows of the Royal Architectural Institute of Canada (RAIC). Fellowships are bestowed in recognition of outstanding achievement in design excellence, exceptional scholarly contribution or distinguished service to the profession or the community. She is being recognized by her peers for her contribution through excellence in architectural design, design management and innovation.

Ana Maria Llanos leads the Vancouver studio of Diamond Schmitt and has over 20 years experience with the firm. Her work is focused on western Canada, and includes institutional, health care facilities, performing arts, residential, commercial, restoration and academic projects. She is committed to design excellence and is a firm believer that a rigorous working methodology leads to the greatest success in all aspects of a project – from architectural design excellence, to the safeguarding of schedule and budget, to the satisfaction of a client's fundamental goals and ambitions. She is well versed in a wide range of delivery methods and has completed projects using the Integrated Project Delivery method (IPD), Stipulated Sum, CM and P3 models. With her expertise and influence, she has been invited to present on architecture, design and IPD at various venues: AIBC, RAIC, WIA Vancouver, BuildEx, and POP//CAN//CRIT, to name a few.

Ana Maria's portfolio of work features the Four Seasons Centre for the Performing Arts and the Peter Gilgan Centre for Research and Learning in Toronto; the Emily Carr University of Art + Design in Vancouver; the Chemical and Biological Engineering Building at the University of British Columbia; and, the Kinnear Centre for Creativity and Innovation at the Banff Centre. She is currently leading the Cameron Community Centre and Library in Burnaby and the Garneau Residential Development in Edmonton. 

Over her career, Ana Maria has consistently demonstrated her commitment to the profession by mentoring students and intern architects, and is regularly called upon to present at the University of British Columbia's School of Architecture. She is central to advancing Diamond Schmitt's diversity, equity, and inclusion initiatives, extending her advocacy into the community by supporting Women in Architecture (WIA) Vancouver, and serving as a member of the advisory group for BEAT (Building Equity in Architecture Toronto). She also serves the public as a member of the North Vancouver Advisory Design Panel.

Ana Maria is a recipient of the 2020 Influential Women in Business Award; and was nominated for the YWCA Women of Distinction Award in 2021.

Read more here.