Cecily Eckhardt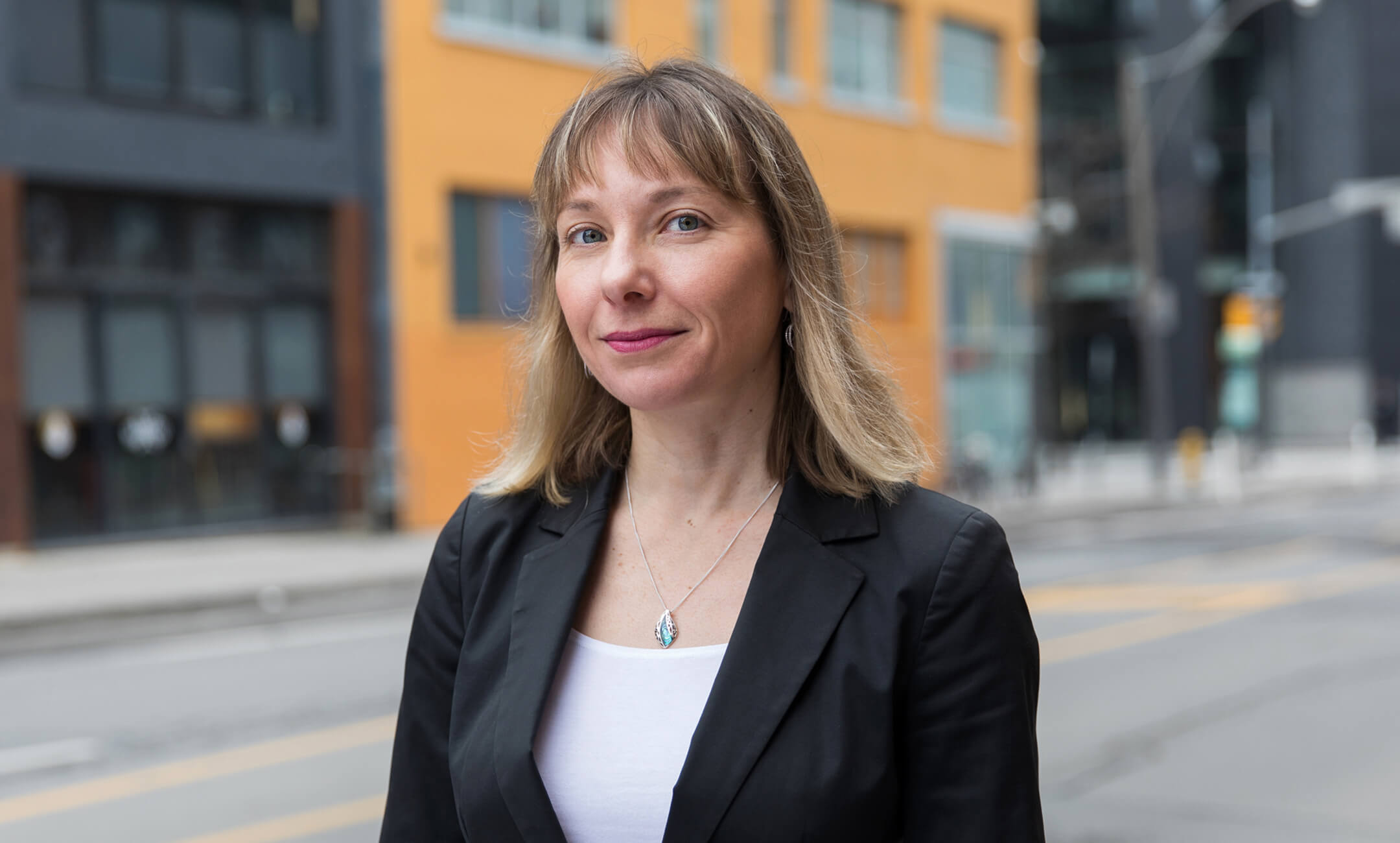 ---
Cecily Eckhardt practices architecture with the conviction that good design can facilitate positive change. This passion inspires her to take on complex projects that challenge convention and set new benchmarks. She embraces design from the early programming and schematic phases all the way through construction, seeking to keep the big ideas at play through the careful execution of the design details.
Cecily is a LEED Green Associate and a Passive House Certified Designer. At Diamond Schmitt, Cecily has contributed to a number of innovative projects, including the LEED Platinum certified canmetMATERIALS Technology Laboratory at McMaster Innovation Park; the Public Health Ontario laboratories at MaRs; the Residence and Culinary Arts School for Centennial College; the Laboratory Modernization for Environment and Climate Change at the Canada Centre for Inland Waters; and more recently, the New Vic at McGill University.
In addition to project work, Cecily enjoys sharing her knowledge and has presented at both academic and professional design workshops and seminars. A graduate of McGill University, Cecily holds a Master of Architecture from the University of Toronto and a Master of Social Science from the London School of Economics and Political Science.