Michael Leckman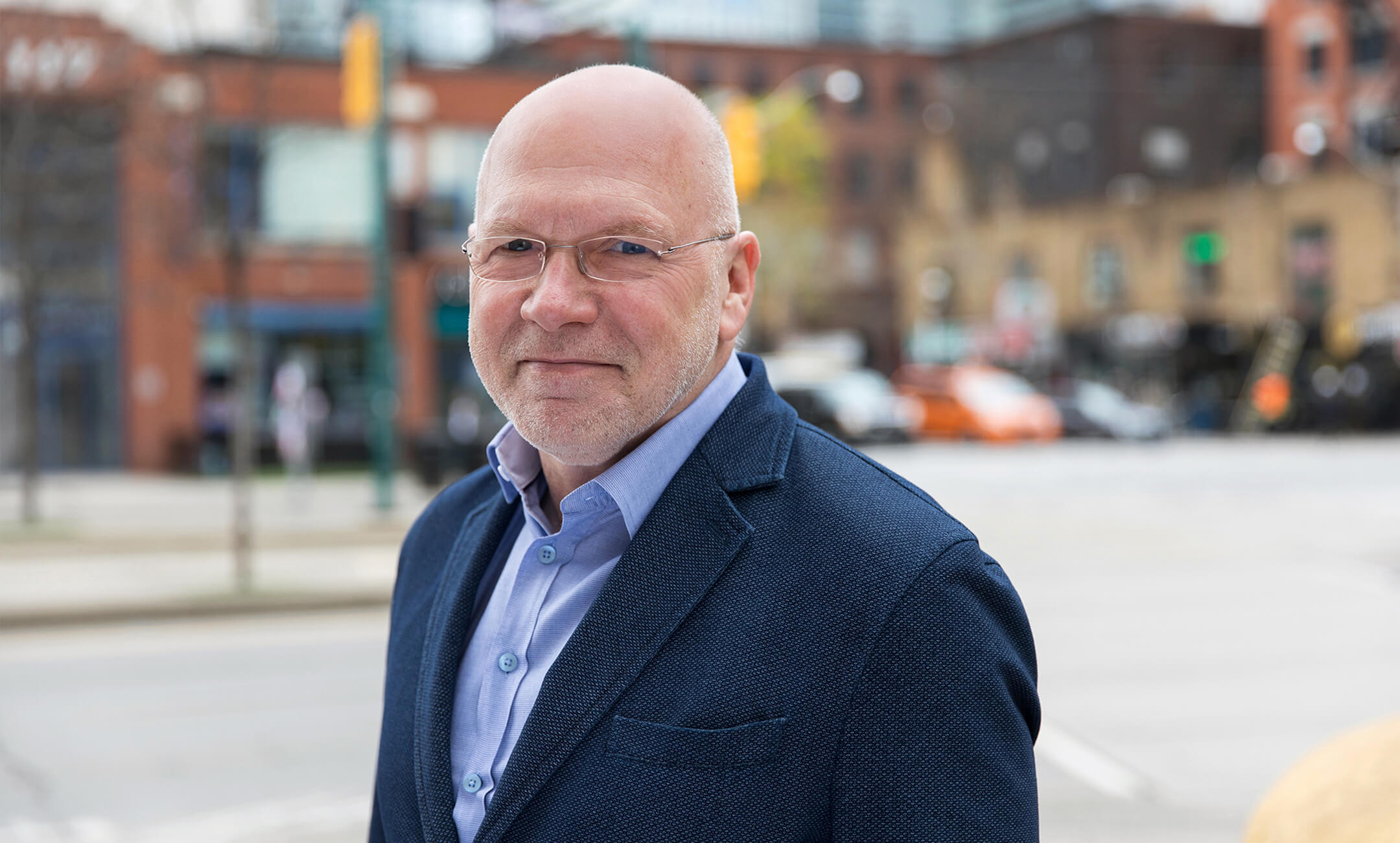 ---
Michael Leckman demonstrates strong leadership and consensus building both within the firm and in the field. His design of college and university buildings has transformed academic life across Canada. He champions sustainable innovation, which has enabled new approaches to green building design.
As Principal at Diamond Schmitt, Michael pioneered two important initiatives of knowledge exchange: DSX, a digital platform for information sharing; and DSU, the office's unique approach to continuing education. As founding member and Vice Chair of Toronto's Design Review Panel, he has shaped a critical debate on city planning. He has also contributed to the profession as guest critic and lecturer at schools of architecture across Canada, and speaker at industry conferences, including CaGBC and the OAA.
Michael's major completed works include the Bahen Centre at the University of Toronto; the Governor General's Medal in Architecture-winning York University Student Centre; the Esplanade Arts and Heritage Centre in Medicine Hat; Algonquin College ACCE in Ottawa; the School of Law at Thompson Rivers University; Lethbridge College TTRIP; Red River College Innovation Centre; and the Centre for Green Cities at Evergreen Brick Works in Toronto.
He is a passionate photographer: follow him on Instagram @michaelleckman_nature