Sanchali Roy Chowdhuri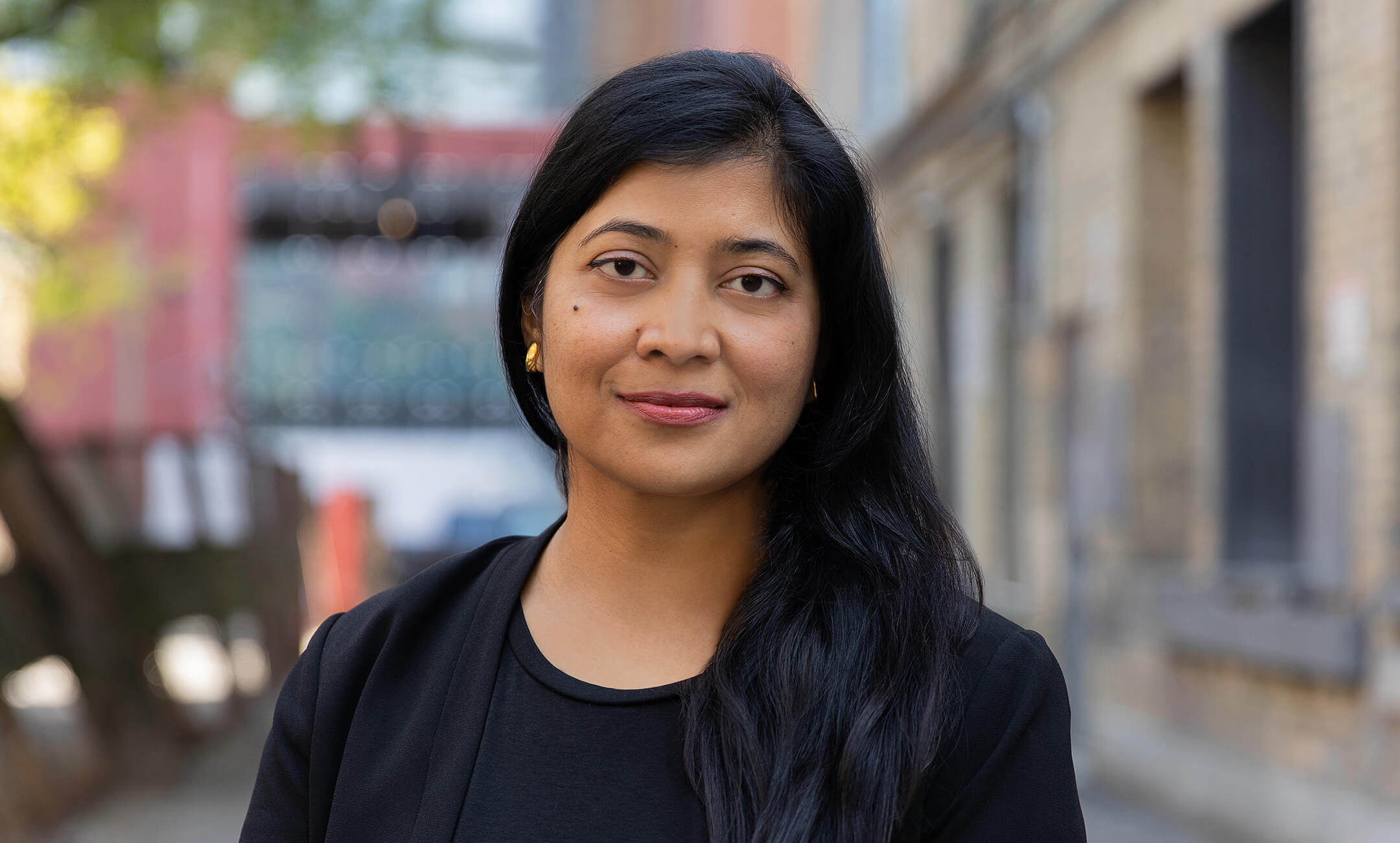 Sanchali Roy Chowdhuri is a graduate of Toronto Metropolitan University (formerly Ryerson University), where she received her Master's degree in architecture. Before joining Diamond Schmitt, she worked extensively on the design of corporate offices and the masterplan developments of Special Economic Zones in India and Thailand.
Since joining Diamond Schmitt in 2012, Sanchali has contributed to many mixed-use developments and healthcare facilities. She is currently working on several mixed-use developments, including a 35-storey residential tower at 185 Balliol Street in Toronto. She is also on 48 Grenoble in Toronto's Flemingdon Park, a 40-storey mixed-use tower focused on making a difference to the neighborhood through green urban connections. Other notable projects include Waterworks, the Ken and Marilyn Thomson Patient Care Centre at Michael Garron Hospital, and the Patient Care Tower at St.Michael's Hospital.
Sanchali's design trajectory has been to focus on spaces that can improve the quality of life by creating spatial opportunities of positive community engagements and through possibilities of sensorial responses. Her exposure to diverse cultural backgrounds and vernacular architecture has been key in informing her design explorations.
She has also been a guest critic at the undergraduate Architecture program at TMU and is affiliated with the OAA.