Diamond Schmitt names new associates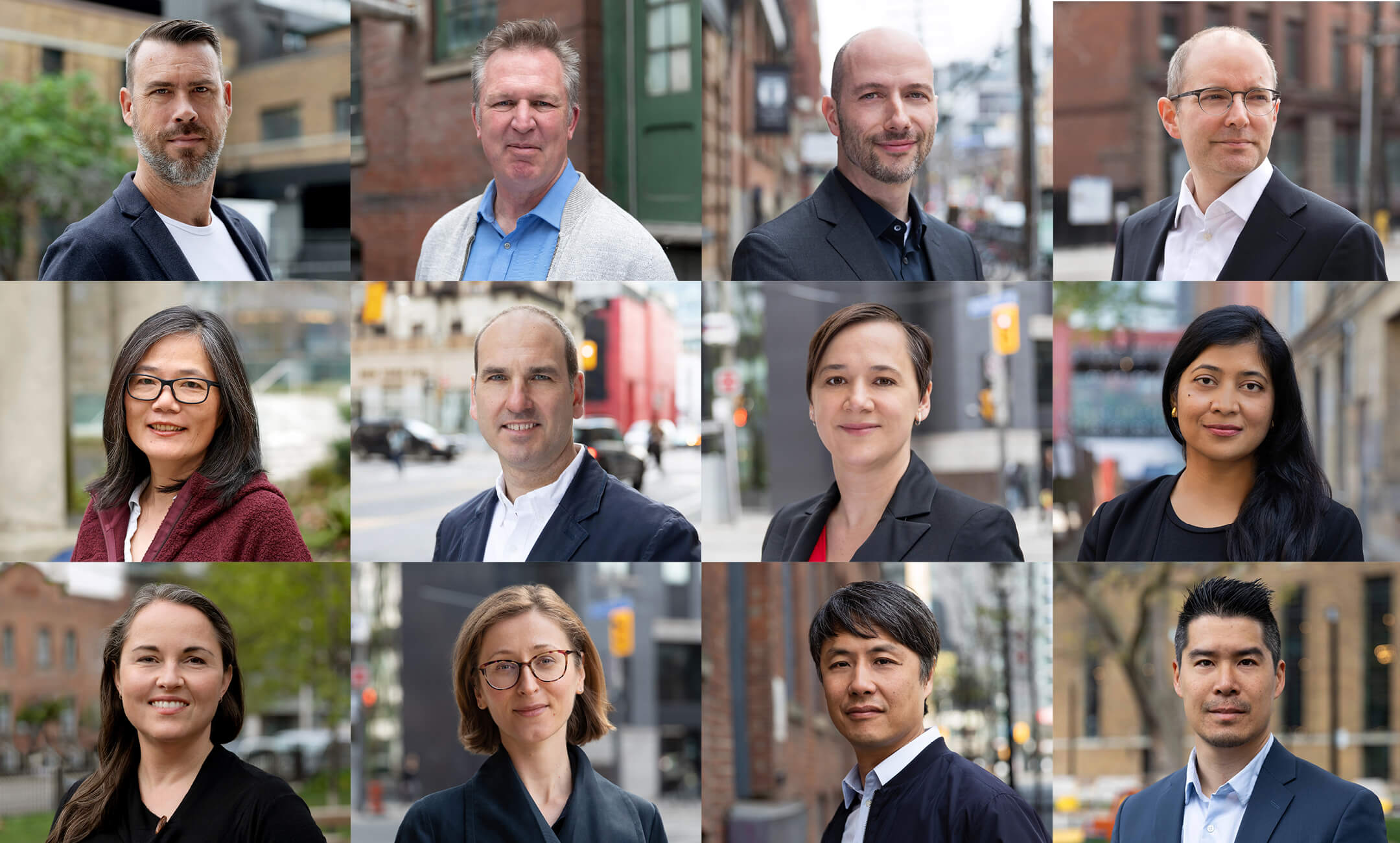 For more information, please contact:
Andrea Chin, Communications Director
Email: achin@dsai.ca
Diamond Schmitt has expanded its leadership team with the naming of five new Associates and the promotion of seven Associates to Senior Associate.
Duncan Bates (Toronto), Dan Gallivan, OAA, MRAIC (Toronto), Dennis Giobbe, OAA, LEED AP (Toronto), Vincent Goetz, OAA, MRAIC, CPHD, LEED AP (Toronto), Wen-Ying Lu, CPHD (Vancouver), Graeme Reed, OAA, MRAIC, LEED AP, NCARB Certified (Toronto), and Diana Saragosa, OAA, CPHD (Toronto) have been promoted to Senior Associate.
Sanchali Roy Chowdhuri, OAA (Toronto), Lilly Kraljevic, OAA (Toronto), Ewa Rudzik, OAA, LEED AP (Toronto), Harvey Wu, OAA, LEED AP (Toronto), and Joseph Yau, OAA, MRAIC (Toronto) have advanced to Associate.
"These individuals are professionals who have demonstrated their commitment to Diamond Schmitt's ambitions of design excellence and the delivery of social equity, user satisfaction and a strengthened context on the projects they work on," says Don Schmitt, Principal and co-founder of Diamond Schmitt. "Each have delivered buildings with a high standard of environmental performance and design innovation, and all exhibit exceptional architectural strengths. Their appointments are an acknowledgement of their roles as leaders, collaborators, and ambassadors for the firm, and how they engage with our clients."
Each of these individuals represent the unique architecture experience and expert knowledge found at Diamond Schmitt. They embody the firm's core values across the building typologies, project roles and phases in which they work. They empower the people and communities Diamond Schmitt designs for, and advance sustainable design and technologies, harnessing change for the greater public good.
From reimagining and reviving historic buildings to conceptualizing university campuses, hospitals, research centres, cultural facilities, residential and commercial developments, Diamond Schmitt approaches its work with the intense focus, continuity of concept, and bespoke approach of a boutique practice. Across its offices in Toronto, Vancouver, and New York, Diamond Schmitt employs a collaborative research process informed by the site, client goals, and broader community and social dynamics, and creates structures known for their bold design, meticulous craftsmanship, exceptional performance, and meaningful engagement with the public.